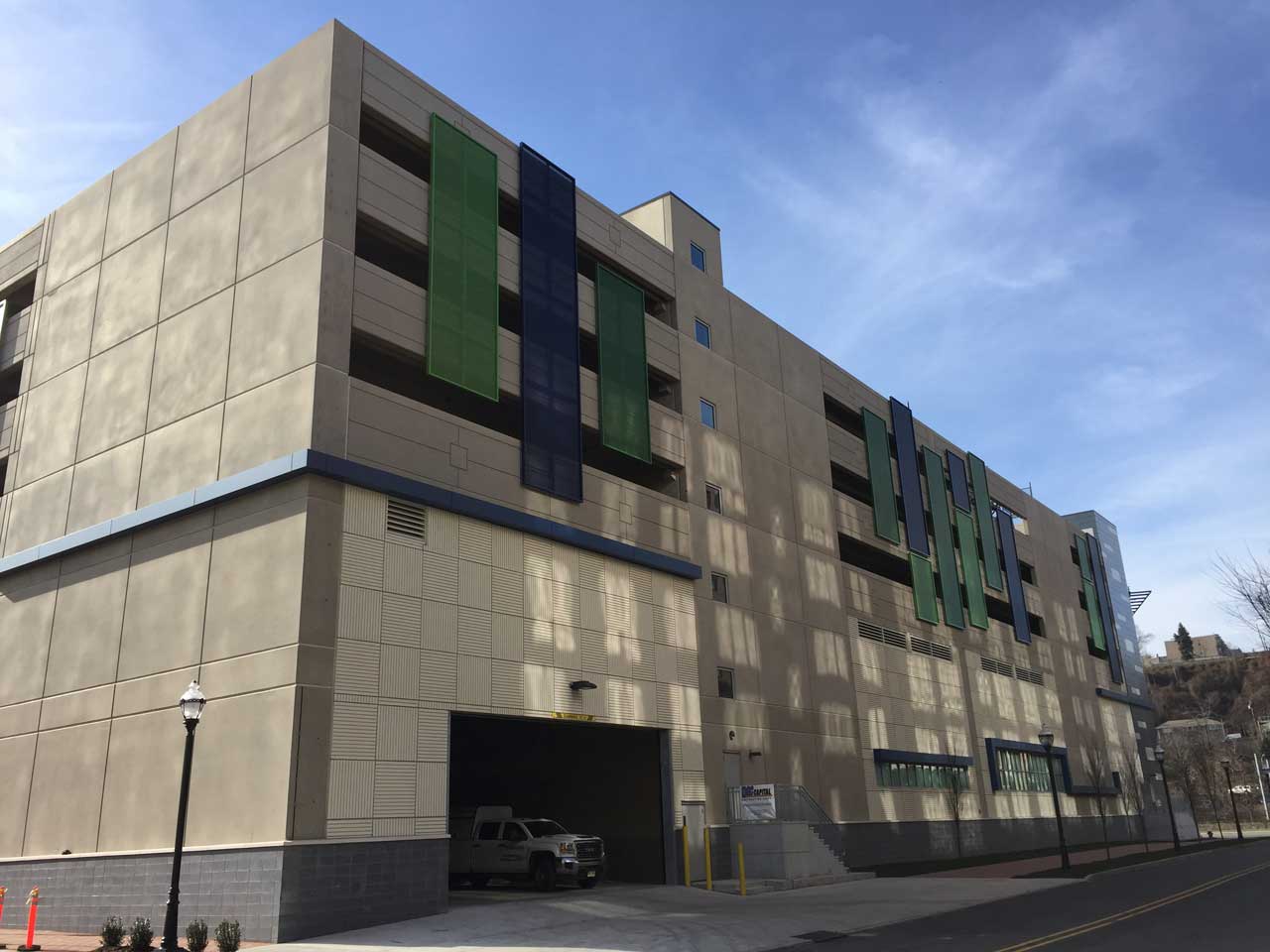 With the news from earlier this month that Whole Foods Market will be discontinuing the expansion of its relatively new 365 brand of retail locations now that the company is under Amazon's ownership, there have been questions recently about what that will mean for what was expected to be a 365 store at Hartz Mountain's Lincoln Harbor in Weehawken.
The location has been under construction for over a year and a half with work still underway lately at the site at 1400 Waterfront Terrace and 1450 Harbor Boulevard. However, while the 365 branding of stores might be coming to an end, a new application by Whole Foods Market to the Township of Weehawken appears to confirm that the chain's first Hudson County supermarket will continue as planned.
A legal notice released on January 21 shows that Whole Foods Market Group, Inc. filed an application with the Weehawken Township Planning Board regarding proposed signage at the upcoming location. The company's original 2017 application did not include plans for signage, according to the notice.
During its meeting on January 31, the board is expected to hear the grocery chain's application for an amendment to the approvals for the store and expanded parking garage that had previously been granted. Not only would there be directional signs and several standard "store identification signs" on the north, west, east, and south sides of the building under the company's plan, but also one of the 80-square-foot signs would read "Cafe Grumpy," the notice states.
Cafe Grumpy is a Brooklyn-based chain of coffee shops with stores in its home borough, as well as Manhattan and Florida. The company was founded in 2005 and operates a roasting facility in Greenpoint. Currently, there are no Garden State locations. There has not been any news previously regarding a Cafe Grumpy in Weehawken and it is not clear if the coffee shop would be physically inside the Whole Foods Market or located close by.
A Whole Foods Market spokesperson declined to comment for this report. We also reached out to Cafe Grumpy for information regarding a possible Weehawken location but have not yet heard back.
The plans for a 32,949-square-foot Whole Foods Market in Weehawken date back over two years. At the end of 2016, Jersey Digs found documents mentioning a proposed major development project at Lincoln Harbor, part of which included adding a Whole Foods Market location to the complex. However, when we reached out to the company's Northeast Region office at the time, a spokesperson denied the reports, stating that "there is no current plan to bring a Whole Foods Market to Weehawken" and that "it's very common for developers to use our name and brand to try to attract other businesses." Despite this, just a few months later, a groundbreaking celebration was held at the site for the 365 store.
Previous coverage: