Home
Tags
365 by Whole Foods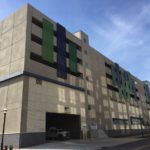 The grocer's first Hudson County location has been shrouded in a bit of mystery but is finally hiring and has a target nailed down for their launch.
The Whole Foods location currently under construction in Weehawken appears to be moving forward and a recent application hints that a Brooklyn-based coffee chain will be expanding into the mix.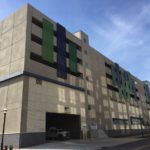 The grocery giant recently announced they won't be further expanding their budget-conscious "365" brand, which created some questions about the upcoming Lincoln Harbor store.
The new store will add another amenity to the company's massive mixed-use Lincoln Harbor development.
After months of rumors, it appears the grocery store is indeed coming to the town's Lincoln Harbor complex.