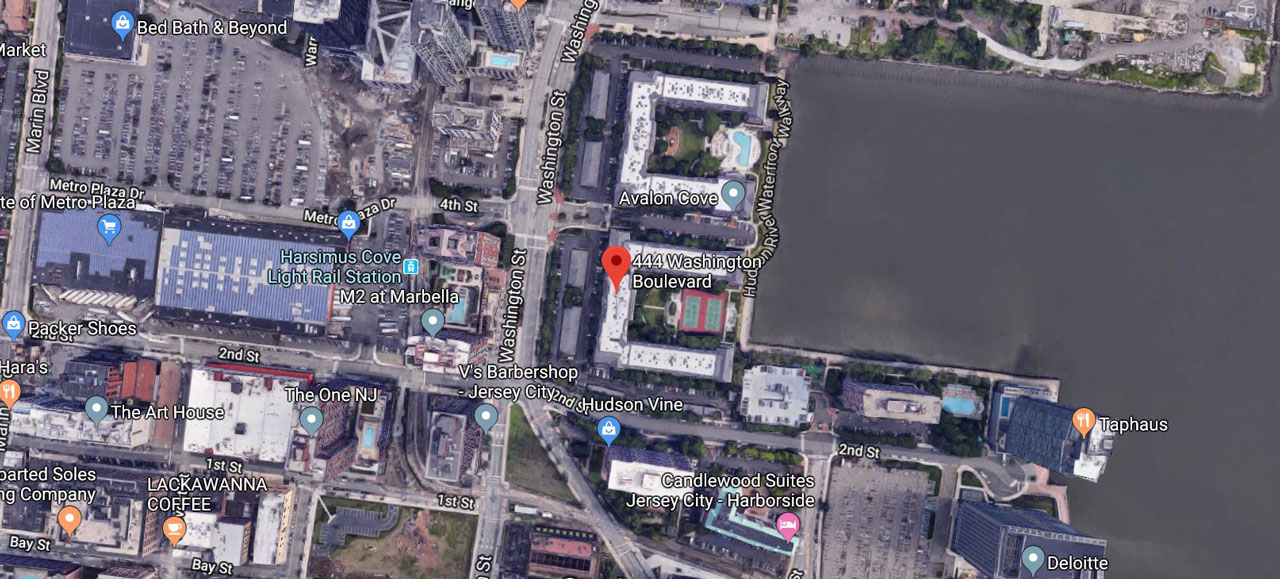 A proposal to bring a new high-rise to a property between Harborside and Newport near the Jersey City waterfront is now expected to be heard during a public meeting in September.
As Jersey Digs first reported earlier this month, a firm known as Tower Cove Jersey City Urban Renewal is seeking to construct a 70-story tower with 950 units and 17,192 square feet of retail space at 444 Washington Boulevard. The proposed development would be just under 722 feet high, according to documents from Jersey City's City Planning Division that were obtained by Jersey Digs. This would make the structure the fourth tallest building in both the city and the state behind 99 Hudson, the Goldman Sachs Tower, and the upcoming second phase of Journal Squared.
Initially, the application for Preliminary and Final Site Plan approval by AvalonBay Communities-owned Tower Cove Jersey City Urban Renewal was expected to go before the Jersey City Planning Board during its August 13 meeting, but the matter has since been carried to the September 10 meeting.
The proposal calls for the building to be built on the same tract as the existing Avalon Cove complex, which consists of around 500 apartments. However, a landscape plan shows that the tower would be constructed near the northwest corner of the premises along Washington Boulevard and that the existing two apartment buildings would be left intact, though six apartments are expected to be removed.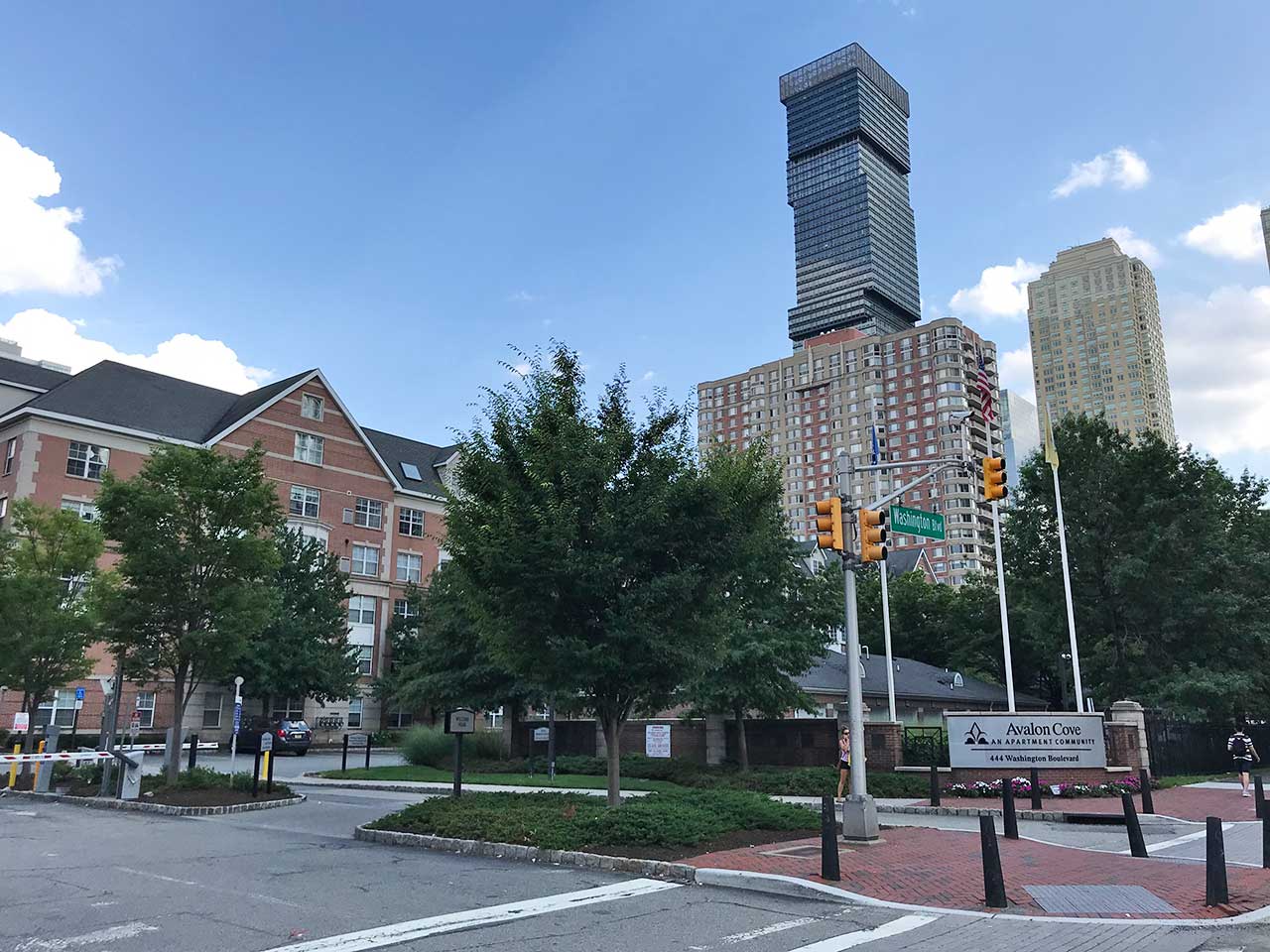 The new building's 59th floor is slated to feature an amenity area, including an outdoor terrace, pool, and fitness area for residents. Meanwhile, a "multipurpose terrace" is in the works for the second floor as well. At the street level, there are plans for a feature called the "East Coast Greenway Plaza" and the "Overlook Plaza" offering Manhattan skyline views along with a pedestrian terrace, a play area, and a dog run, according to the landscape plan.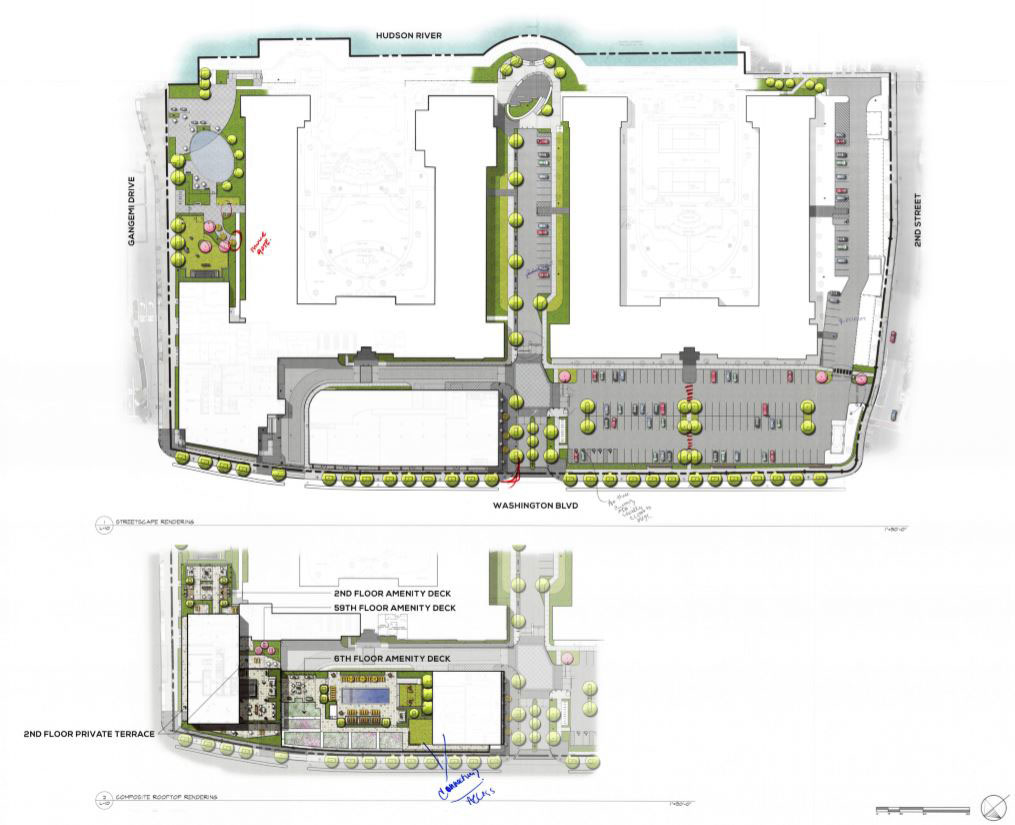 In their application, Tower Cove Jersey City Urban Renewal acknowledged that the property sits within a flood plain and that their proposed development would include zero "affordable housing units." 505 of the units would be studios while 265 would include one bedroom, 160 would contain two bedrooms, and 20 would have three bedrooms. A 145,216-square-foot parking garage and a health club are also proposed.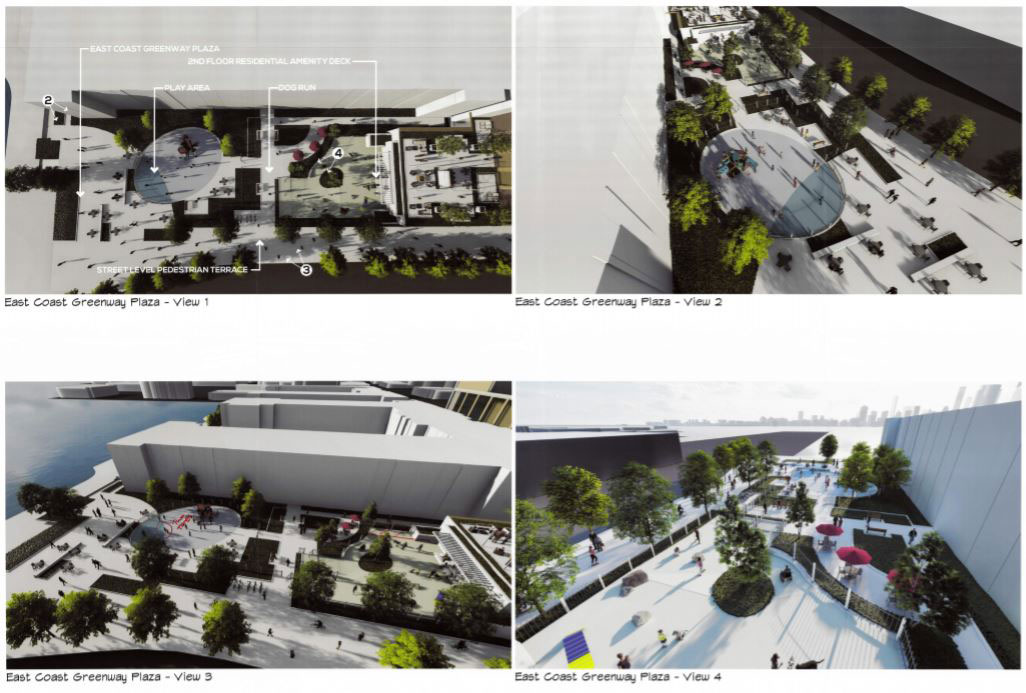 Manhattan-based Gerner Kronick + Valcarcel Architects, Brielle-based Melillo + Bauer Associates, and Jersey City-based Dresdner Robin are listed in the records that we obtained as being involved in the architecture and engineering for AvalonBay's project. AvalonBay has not responded to Jersey Digs' questions regarding the development proposal.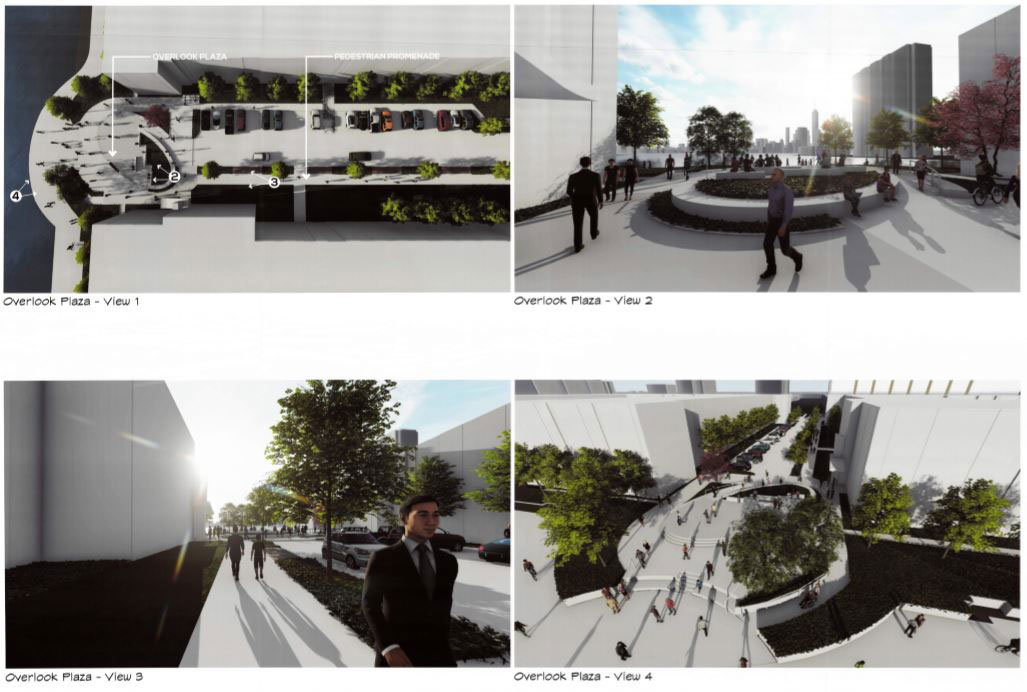 Note to readers: The dates that applications are scheduled to be heard by the Jersey City Planning Board are subject to change.
Related: