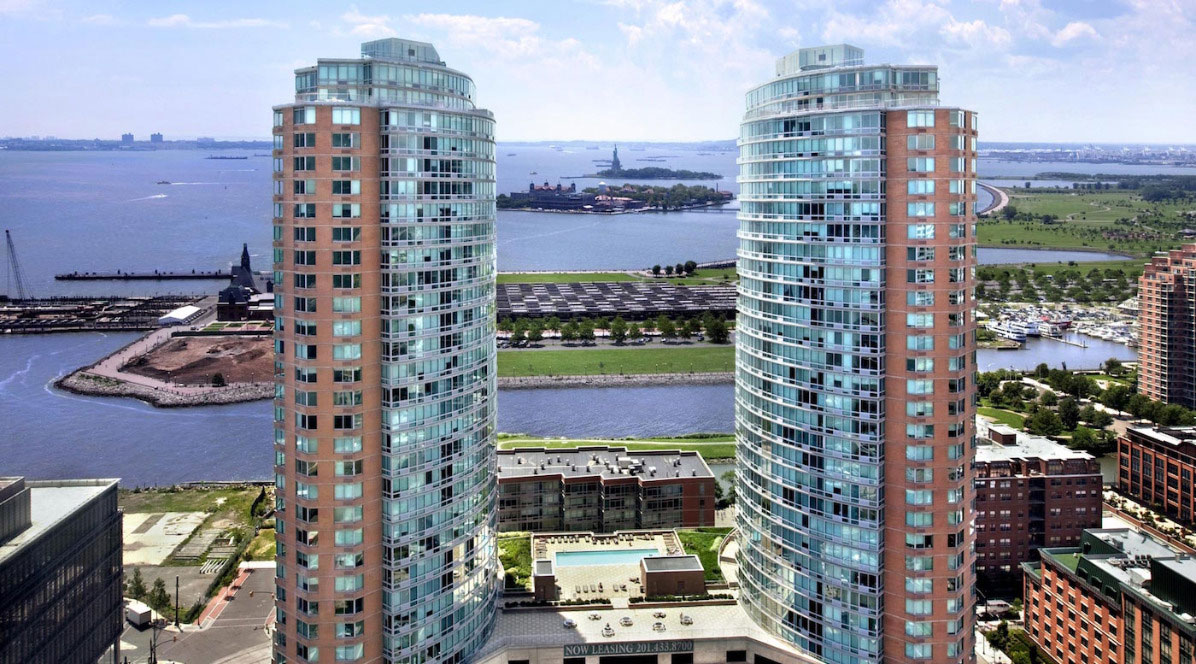 Local real estate firm Mack-Cali is set to acquire 648 units in the Paulus Hook section of Jersey City, Jersey Digs has learned.
According to Marshall Tycher of Mack-Cali's residential arm, Roseland Residential, the real estate firm signed a definitive agreement to acquire the 36-story complex for $409 million in June.
Tycher's announcement was made during Mack-Cali's Q2 2019 earnings call, where the real estate firm also announced a $22.5 million loss in net income for the quarter.
Tycher said the acquisition of Liberty Towers came two months after acquiring Soho Lofts for $264 million.
The owners of Liberty Towers began marketing the property in March, according to RE-NJ.
Tycher said Mack-Cali intends to close on the property and its associated financing by the end of the third quarter (September).
According to Crain's New York, JPMorgan Chase acquired Liberty Towers from developers Fisher Development Associates and Northwestern Mutual Life of Milwaukee for $300 million. The apartment complex was completed in 2003 by Fisher Development, who is also the developer behind Vantage at 33 Park View Avenue.
Related: