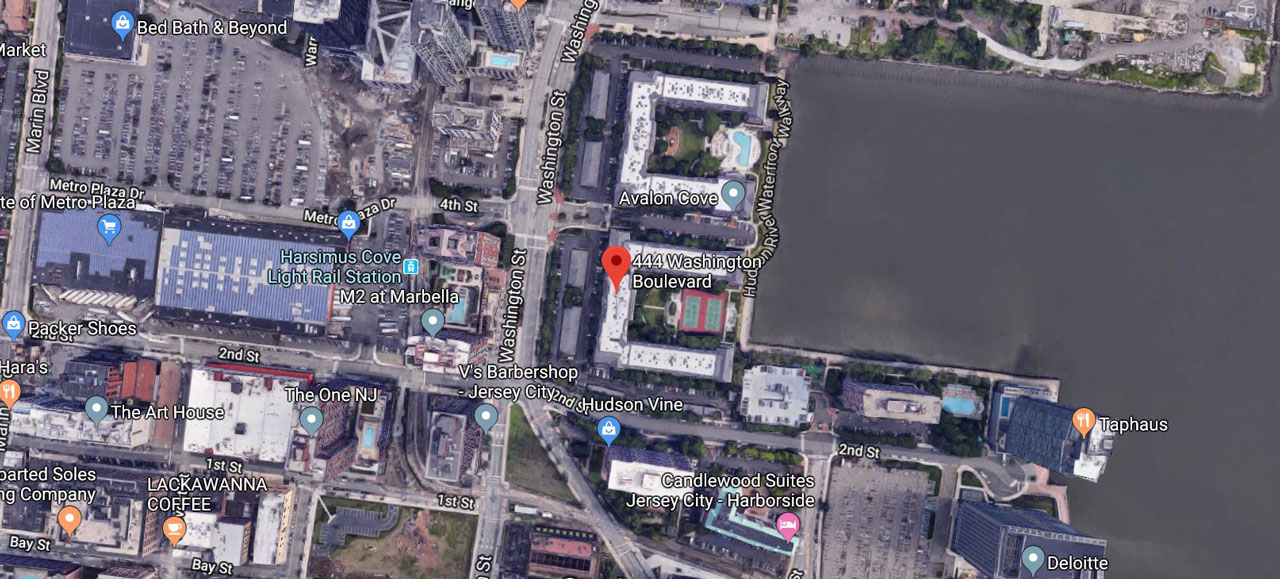 An application that calls for constructing one of the tallest buildings in New Jersey could be approved as early as next week.
A Manhattan-based firm calling itself Tower Cove Jersey City Urban Renewal has filed plans to construct a 70-story tower at 444 Washington Boulevard in Jersey City's Ward E. The residential portion of the proposed high-rise would consist of 950 units, according to a legal notice that was issued on Friday. On the ground floor, the building would contain four spaces that would bring a combined 17,200 square feet of new retail space to the Washington Boulevard corridor. 572 parking spaces are planned as well.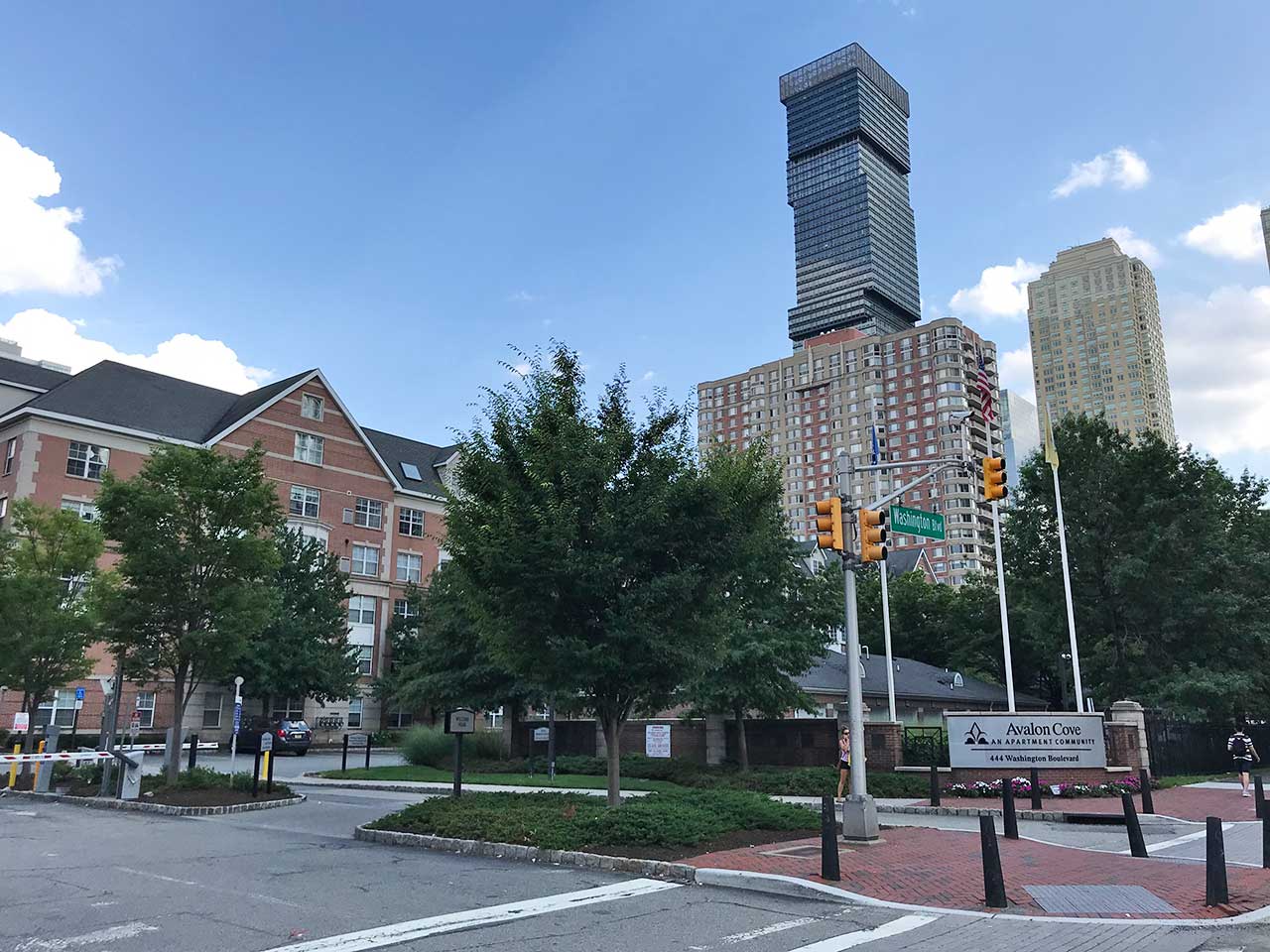 The property, located in a flood plain along the Hudson River Waterfront Walkway between Harborside and Newport, sits roughly a block east of the Harsimus Cove stop on the Hudson-Bergen Light Rail. The premises consist of AvalonBay Communities' Avalon Cove complex, which is made of two separate five-story buildings with a total of roughly 500 apartments. Parking is also provided at the development, which was constructed over two decades ago.
Although it is not yet clear where exactly the 70-story building would be constructed at 444 Washington Boulevard, it appears that the existing apartments will remain.
Tower Cove Jersey City Urban Renewal is registered out of the 22nd story of Paramount Plaza in Midtown Manhattan, a floor that is also used by AvalonBay Communities. The Jersey City Planning Board is scheduled to take up the company's application during its meeting on Tuesday, August 13, at 5:30 p.m. The developer is seeking Preliminary and Final Site Plan approval with variances.
Jersey Digs will continue to follow this breaking development news and report any additional updates as they become available.
Note to readers: The dates that applications are scheduled to be heard by the Jersey City Planning Board and other commissions are subject to change.
Related: