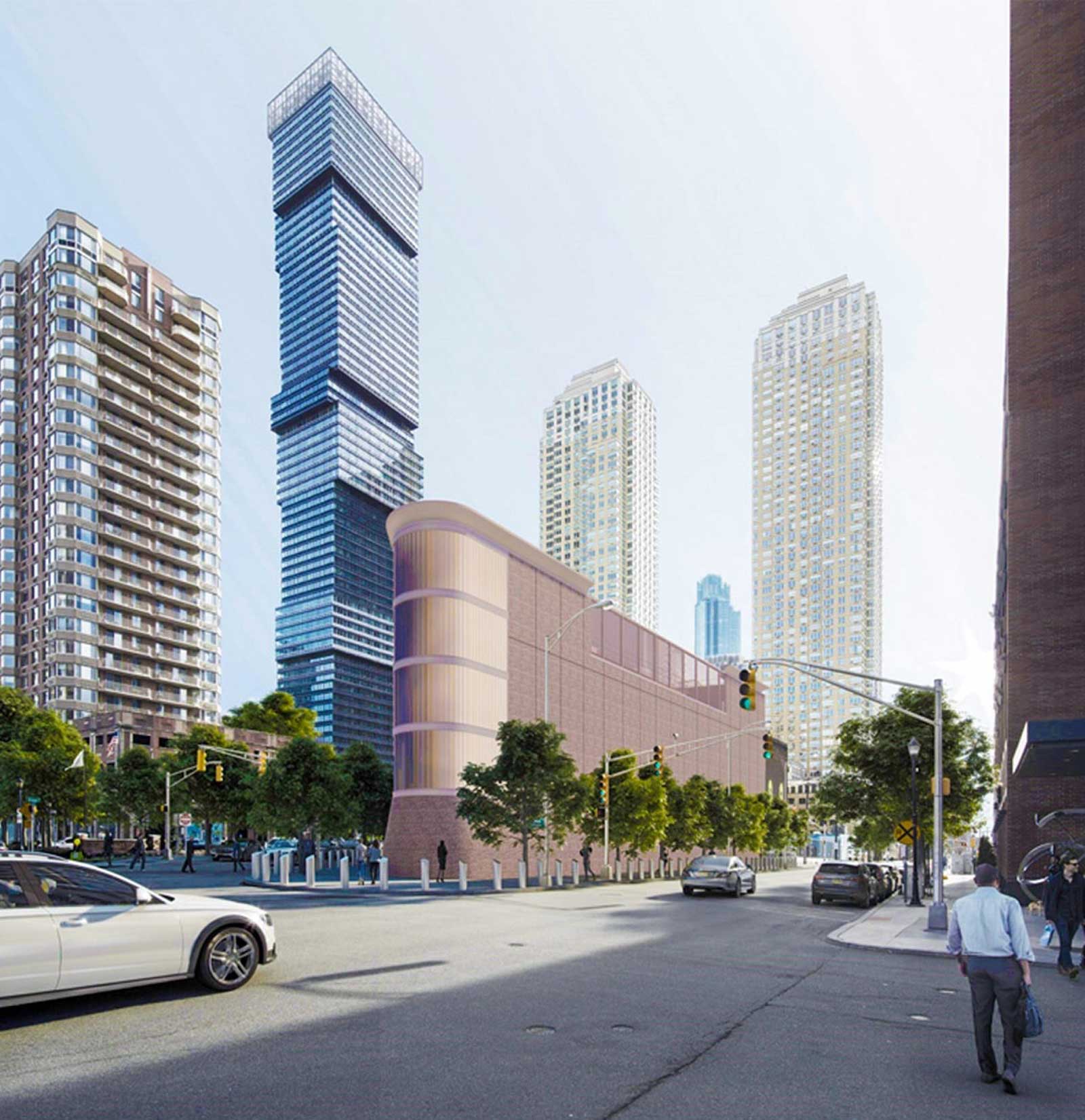 A long-stalled project that will upgrade Jersey City's infrastructure and clear the way for more redevelopment has officially begun as a new substation is being built in the Powerhouse Arts District.
Earlier this year, the Port Authority of New York and New Jersey began work on a modern substation in Jersey City that hopes to end the long-running saga involving the Hudson & Manhattan Powerhouse. An existing substation behind the hulking industrial structure, which dates back to 1908, is being decommissioned and moved to a triangular lot just north of the powerhouse.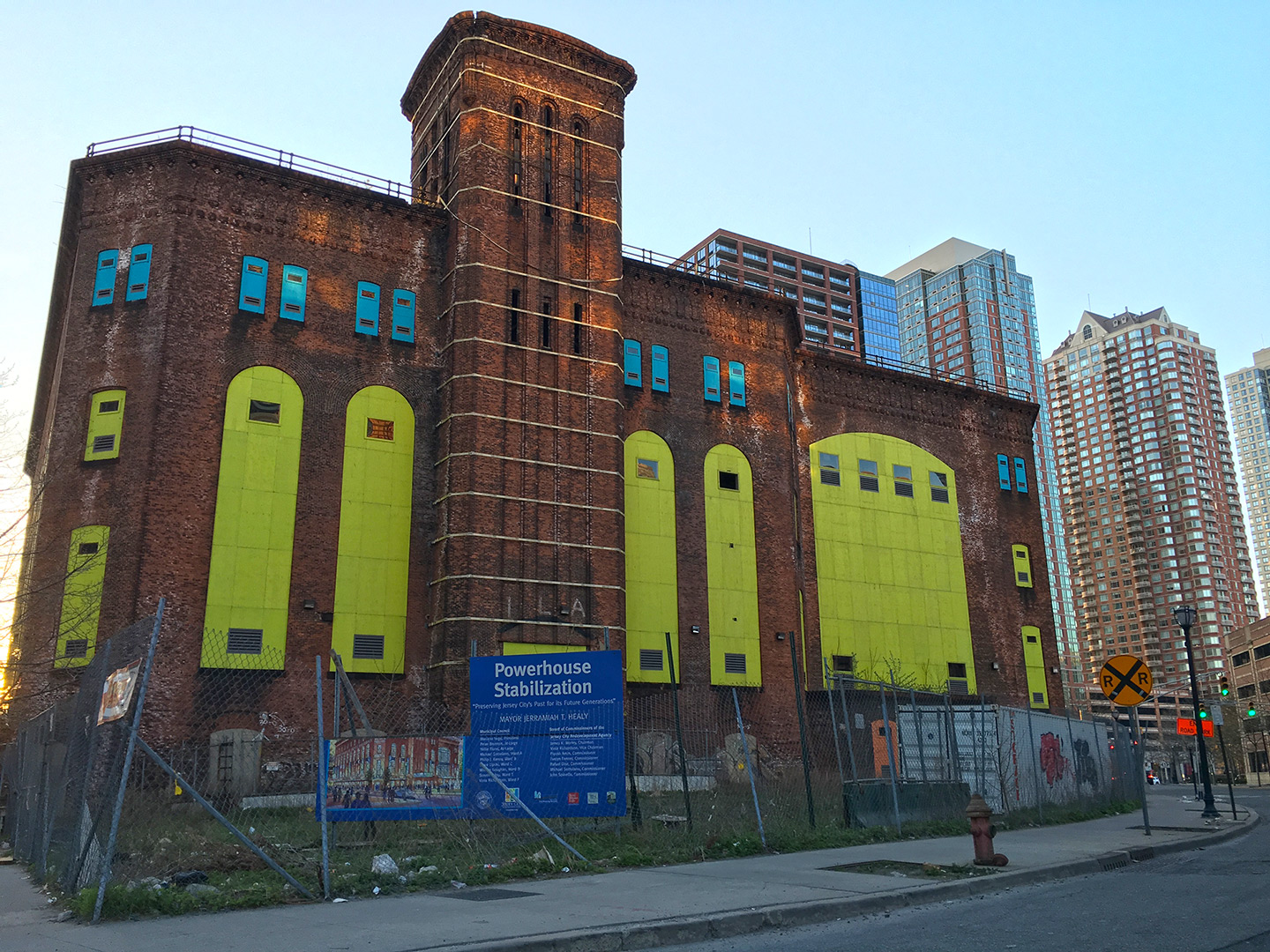 Jersey Digs was the first outlet to report on plans involving the revamp in 2018, which involved Jersey City settling a 2014 legal dispute with the Port Authority over unpaid taxes. The deal involved the Port Authority conveying the entire Powerhouse property to the Jersey City Redevelopment Agency (JCRA) and paying $17.7 million to purchase a vacant lot at the intersection of Washington and Greene Streets.
The current substation helps run the entire PATH system but is vulnerable to flooding, with its electrical and mechanical equipment nearing the end of its useful life. The new five-story substation will feature modernized functions and house updated electrical and mechanical equipment.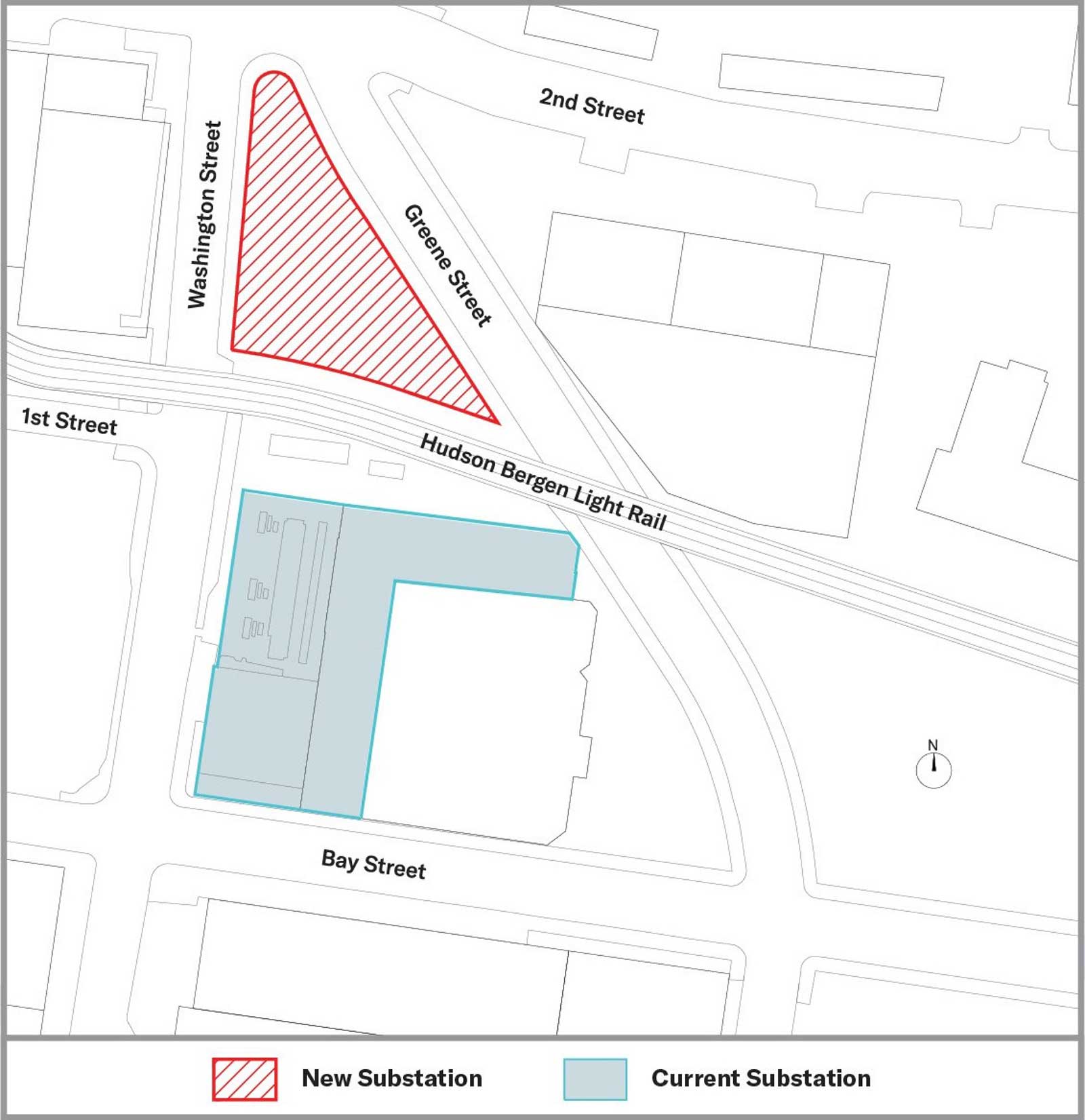 The future substation will rise 63 feet, or 25 feet lower than the existing Powerhouse building. The first level will be built 4 feet above grade to meet FEMA floodplain guidelines and the structure will house electrical equipment and associated power cables.
Specifically, the station will include system provisions to run traction power, signals, emergency ventilation, auxiliary power, switching, and communications. The structure will supply power to all of the PATH's New York substations while providing compressed air for pneumatic signals, switches, pumps, and equipment for the entire underground PATH system.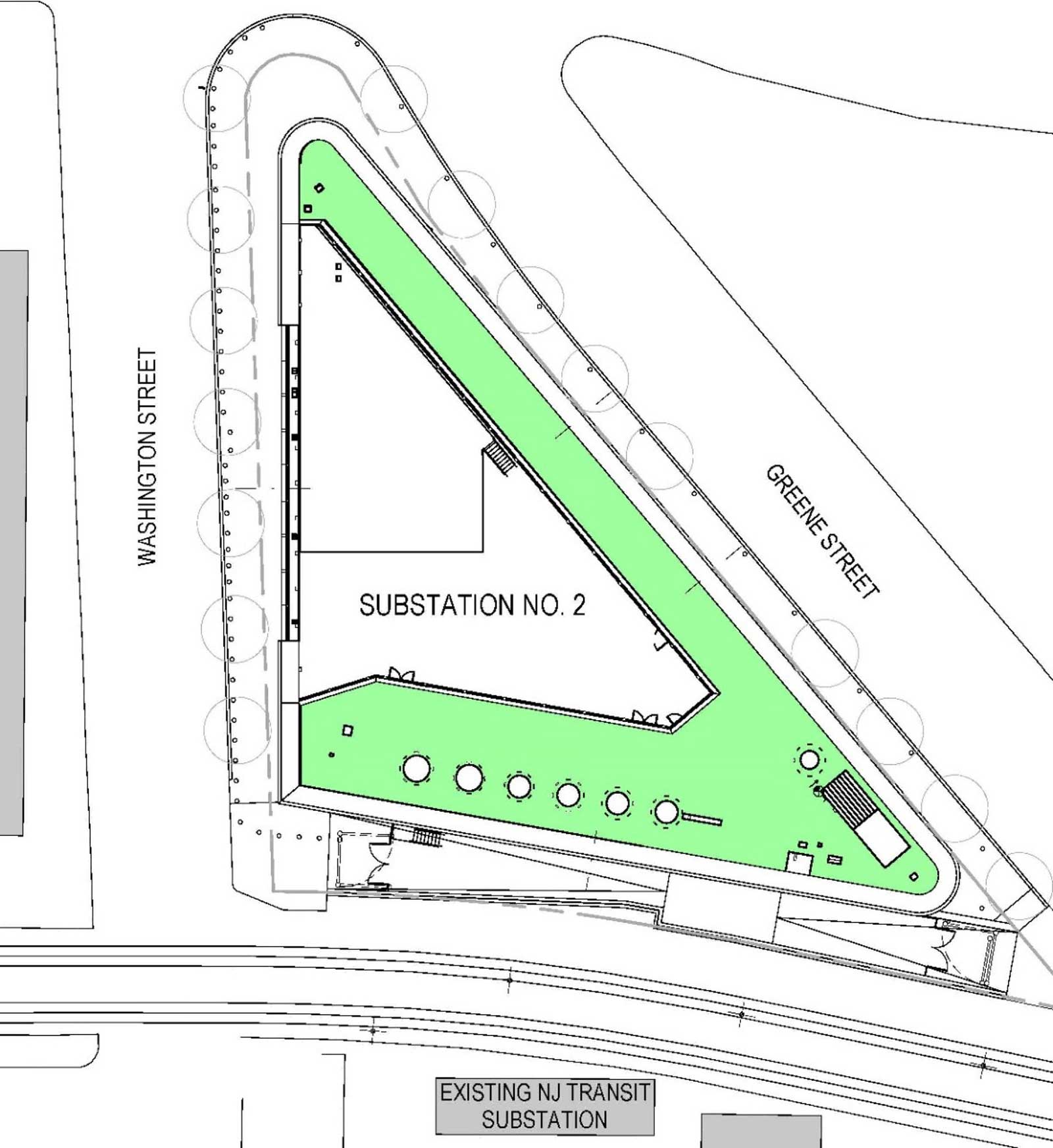 The building's exterior will be monitored and controlled via the substation's programable lighting control system to provide better illumination during nighttime hours. The building will also accommodate a green roof and a sidewalk is slated to be added around the entirety of the lot.
All of this is being done so that the JCRA can find a redeveloper interested in revitalizing the Powerhouse, a historic structure that has languished in a neighborhood that has otherwise seen major developments move forward.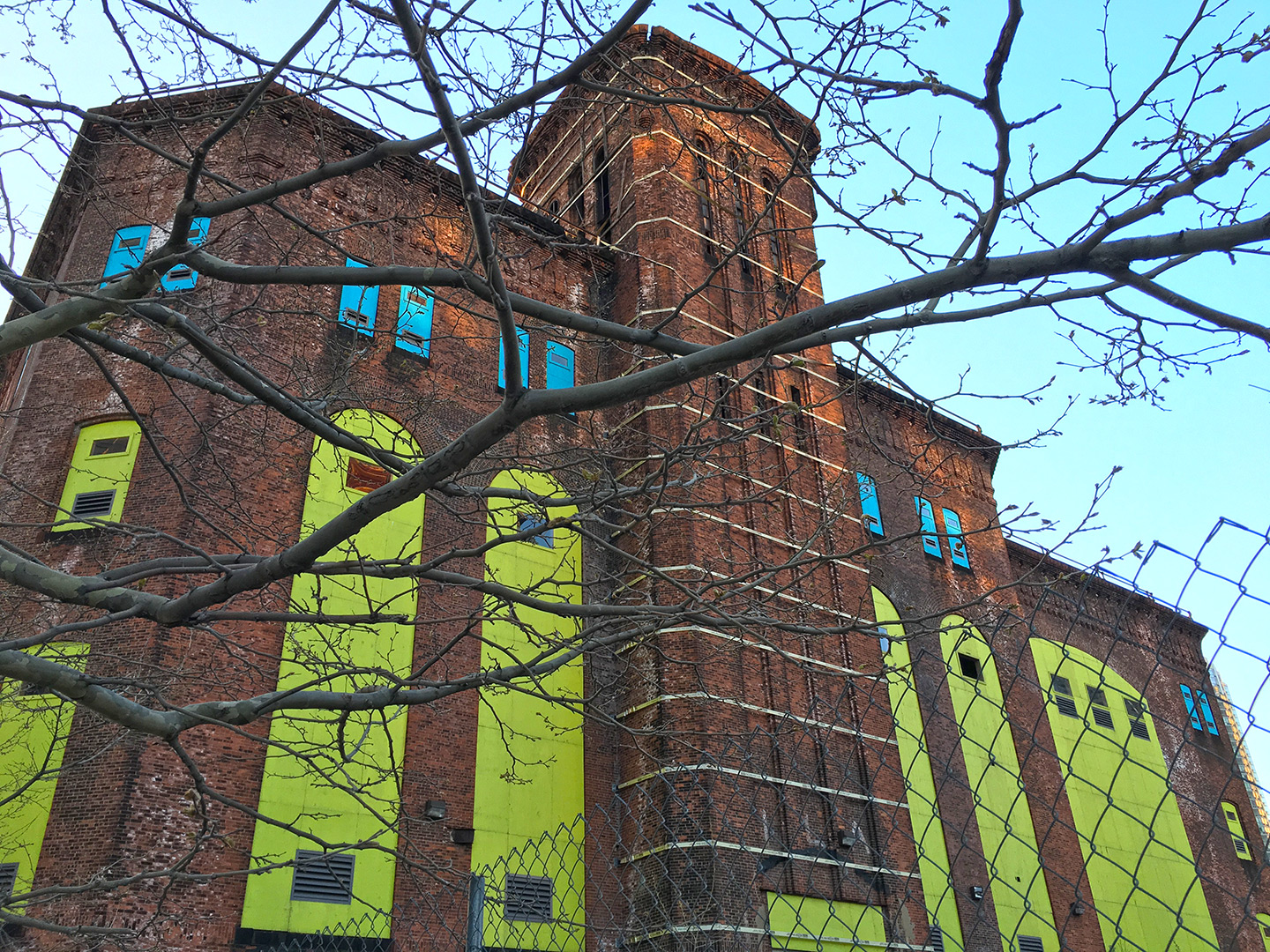 The viability of reusing the existing building has been called into question due to its deterioration over the years. Jersey City Mayor Steve Fulop solicited ideas on Twitter last May on how or whether to redevelop the structure, as several previous plans to revitalize the building have fallen through over the years.
Jersey City does have some time to think about their Powerhouse plans, as the substation project is scheduled to be completed during the fourth quarter of 2026.