A developer with a large stake in the Marion section of Jersey City is putting together a plan to breathe new life into several underutilized parcels around what could become the area's newest transit hub.
GN Management & Developers, who are headquartered in Downtown Jersey City, recently offered a sneak peek at their plans for several connecting lots they own at 110-115 Giles Avenue. The company is currently hard at work finishing a nearby high rise at 161 Van Wagenen Avenue and is already collaborating with Hoboken-based MVMK Architecture on their next endeavor.
While specifics haven't been announced in terms of unit count, GN Management has released some early images of what they envision on the Giles Avenue land. Renderings show a glass-heavy complex sporting floor-to-ceiling windows, with the company's announcement noting that the project is now in the planning stage.
The Giles Avenue property is situated just steps away from a potential new mass transit station. Jersey Digs was the first outlet to report on a 2019 feasibility study from the Port Authority of New York and New Jersey that examined "operational, technical, legal, economic and other relevant considerations" needed to spearhead the creation of a Marion PATH station.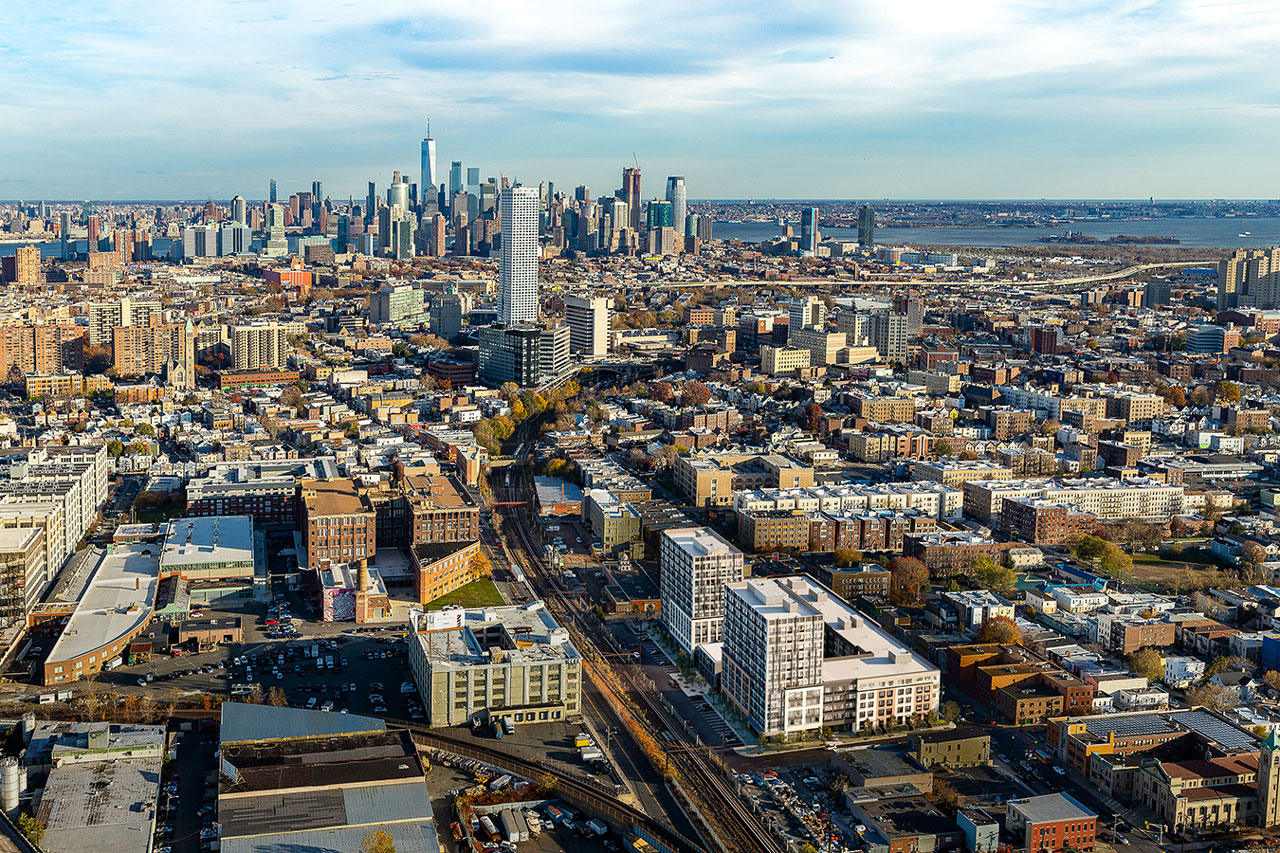 After years in limbo stemming in part from the COVID-19 pandemic, the Port Authority's completed study found it feasible to build a new PATH station in the area between Mana Contemporary and Lanterra Development's planned West Side Square project. The system's trackage already runs through the neighborhood, which should help keep the costs of building the station at a reasonable level.
Jersey City Mayor Steven Fulop, Hudson County Executive Tom DeGise, and U.S. Senator Bob Menendez all issued statements last month in support of the Marion station. The construction of a PATH stop would undoubtedly be a boon for the neighborhood, as nearby Journal Square has a sky-high development scene that is pretty much on fire at this point.
Fulop's letter of support loosely outlined a proposal to have developers fully fund the construction of a two-platform, above-ground station along with minor modifications to the existing tracks. GN Management could possibly be one of those developers, as their Giles Avenue property is directly adjacent to the PATH system's trackage and just about a block away from the potential station.
GN Management hasn't released a timeline as to when their Giles Avenue project could go before the planning board, and it appears no formal plan for the properties has been submitted to the city just yet.