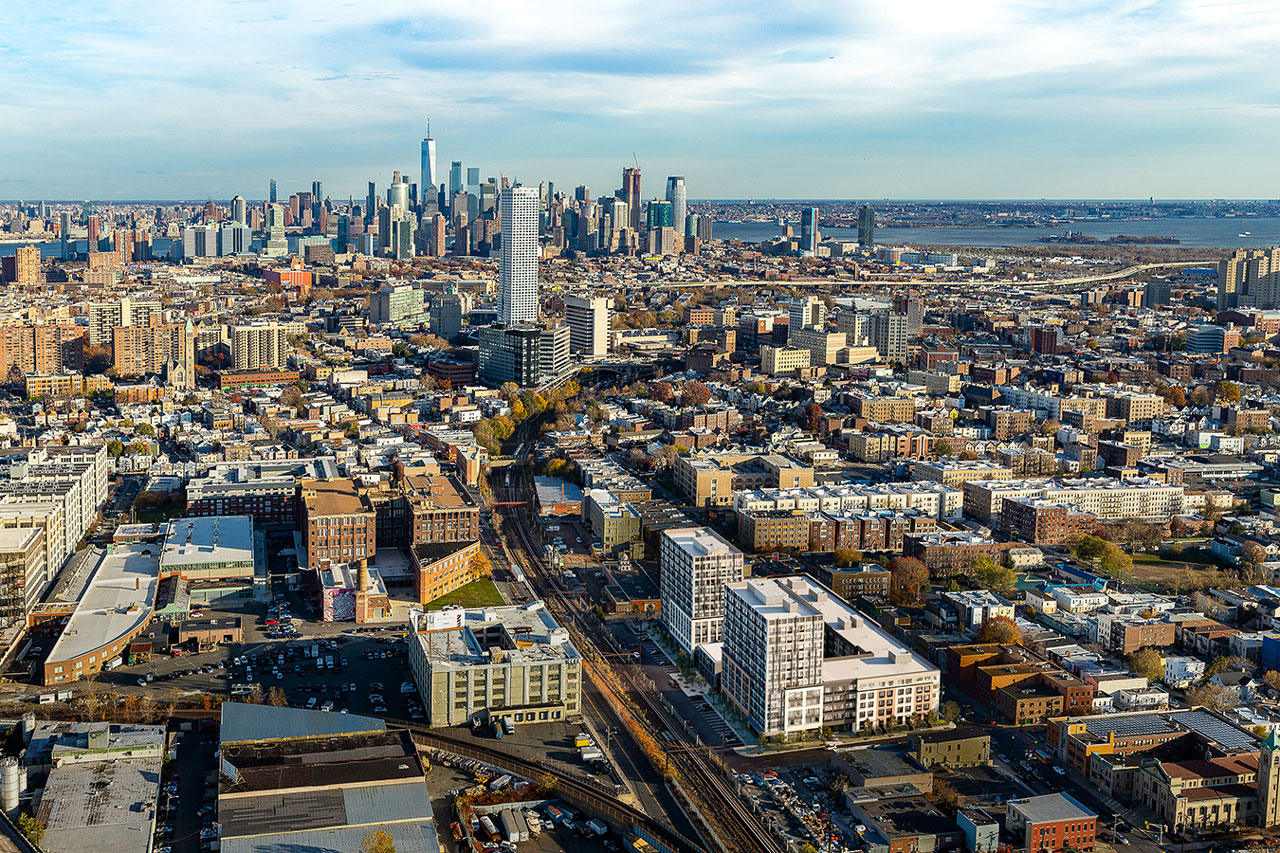 The look of a prominent development near the city's western border has become clearer following the release of updated renderings, which show five mixed-use buildings totaling 486 residential units.
The development, which was originally referred to as Avenir under previous ownership, was initially approved back in 2016. It combines six lots at 1072-1075 West Side Avenue that once housed Puccini's restaurant, which was in business for 31 years before closing in 2015.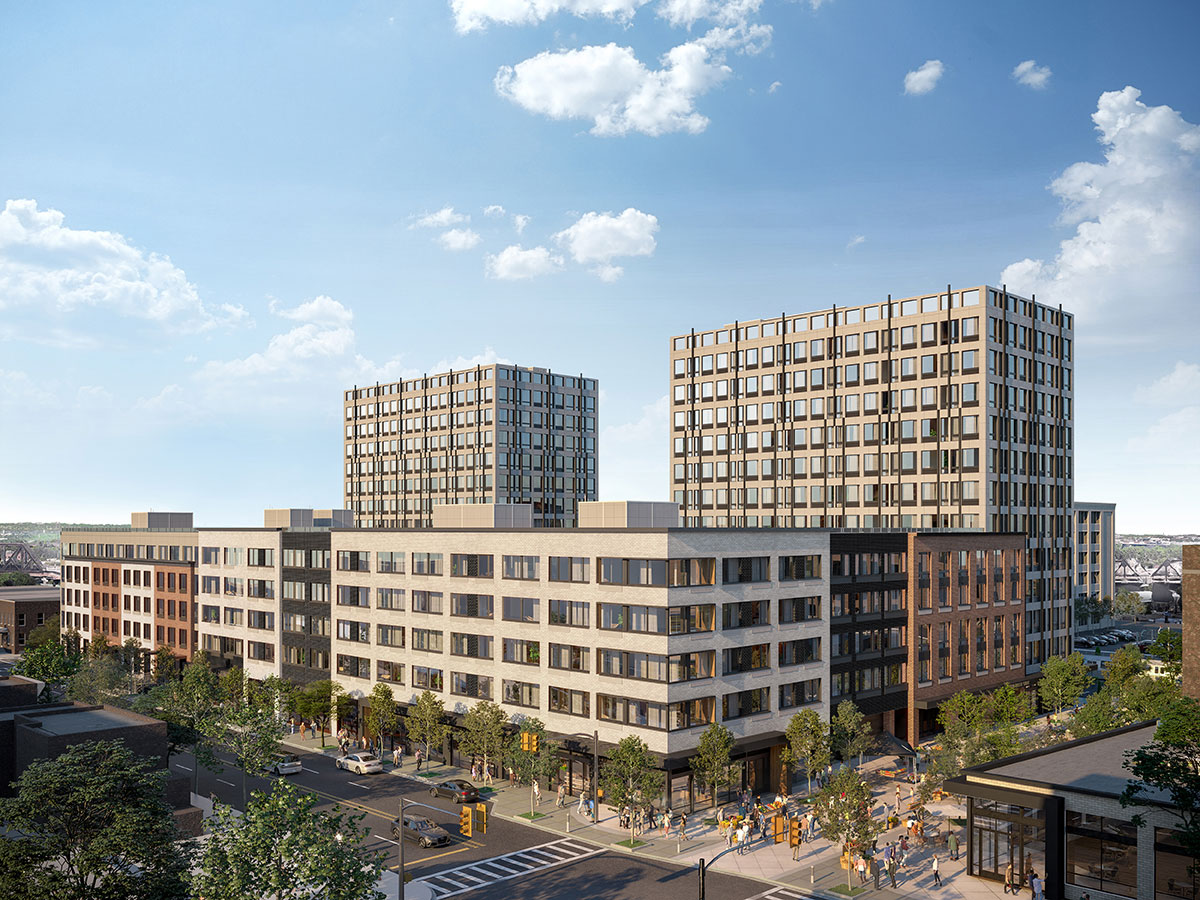 Toronto-based company Altree Developments bought the property earlier this year for $48 million and released a 3-D model of what the redesigned project would look like.
The latest renderings flesh out details of the development, which will feature two 13-story towers connected by a series of five-story buildings including a total of 23,000 square feet for commercial space.
285 garage parking spaces are included in West Side Square, which has been designed by Hoboken-based Marchetto Higgins Stieve and will feature a mix of units ranging between 450 square feet and 1,300 square feet. Initial renderings had shown an outdoor pool, but the latest round has eliminated that feature.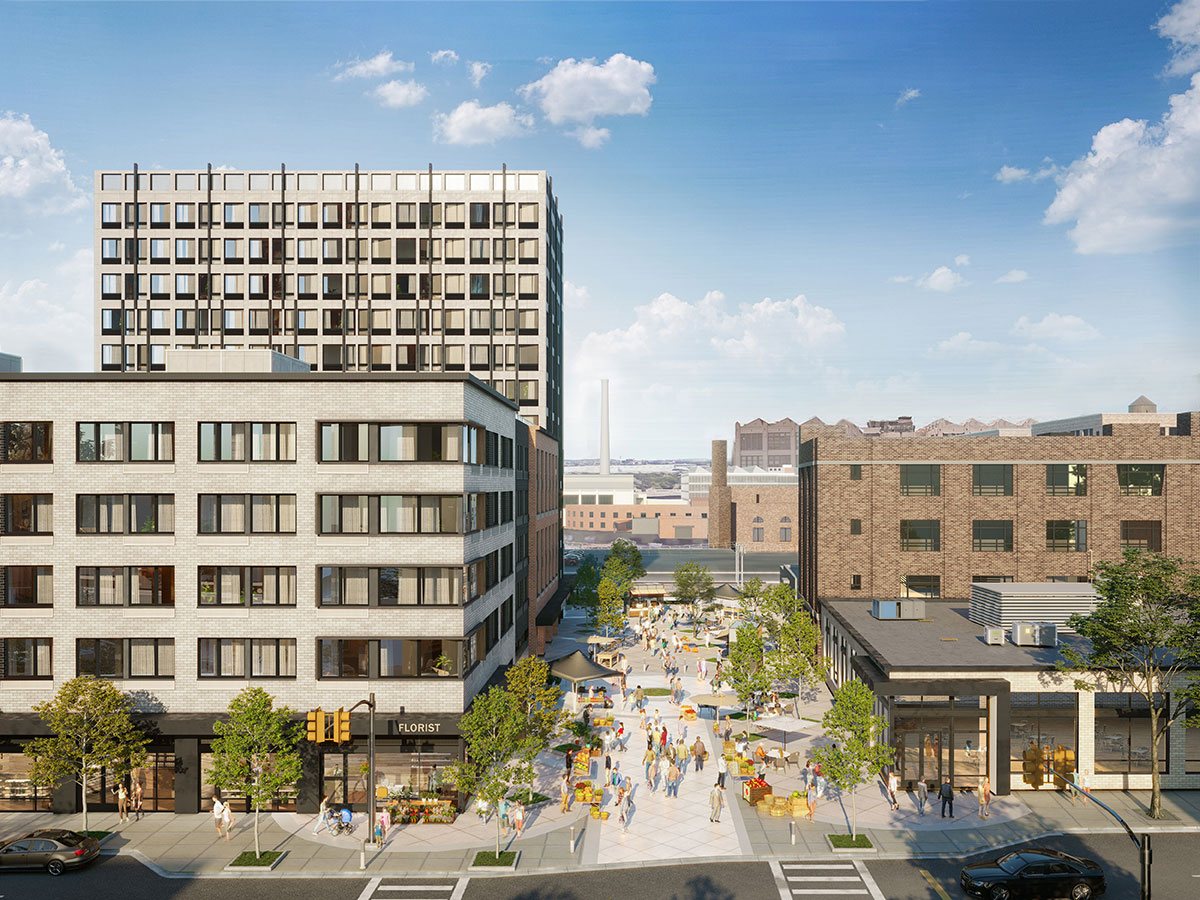 Altree has announced that the project will be a joint venture with another Toronto-based company, Lanterra Developments.
A timeline for the project isn't clear, as the company has not responded to our request for comment and the vacant Puccini's building still stands at the property.
West Side Square is located within Jersey City's Marion neighborhood, which is starting to show signs of growth that could include a new PATH stop. As part of a settlement agreement, the Port Authority agreed to perform a feasibility study "examining operational, technical, legal, economic and other relevant considerations" to adding a station to the neighborhood, as the system's tracks already run through a section of the area.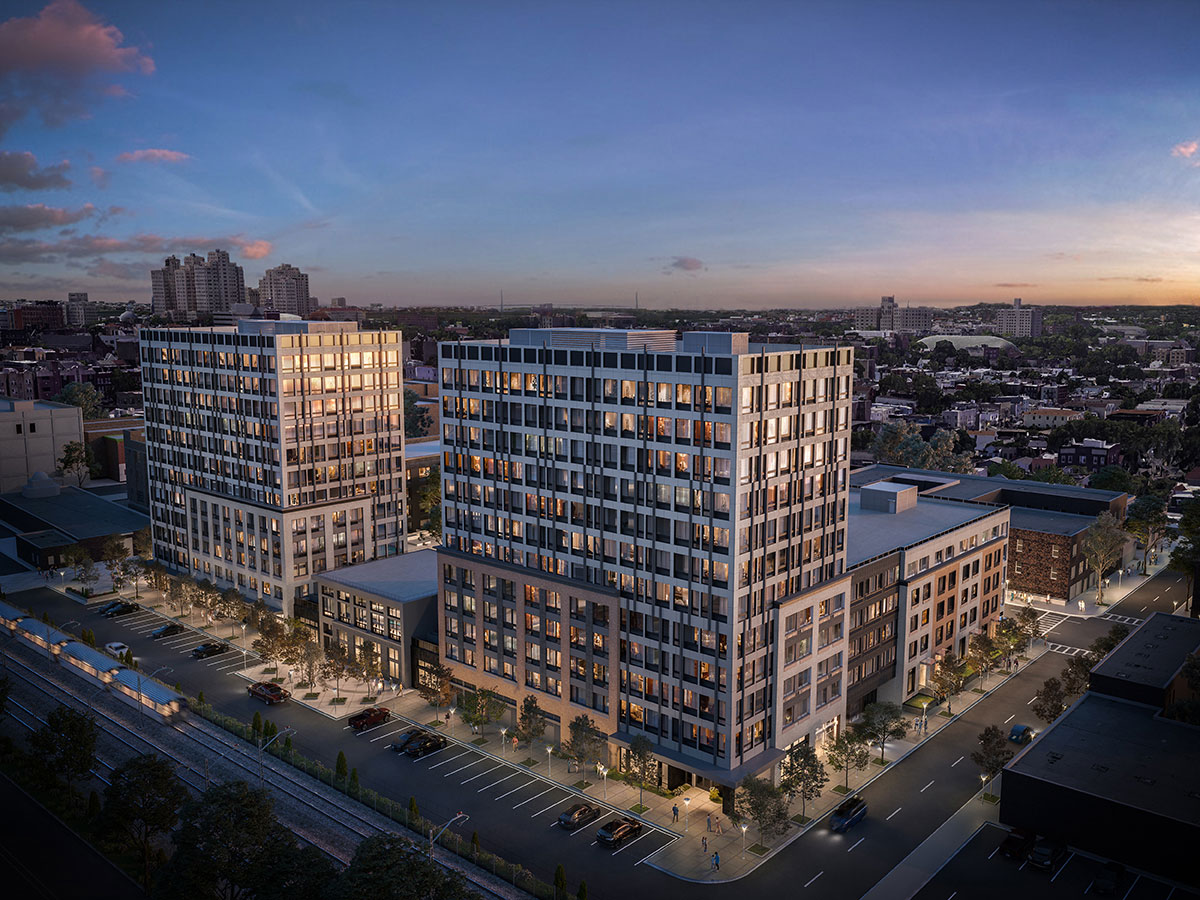 The Port Authority deciding to build a Marion station would undoubtedly be a boon to West Side Square, as the tracks are located directly adjacent to the property. Some clarity on the issue should emerge later this year, as the study is due to be turned over to the city by December.
Related: