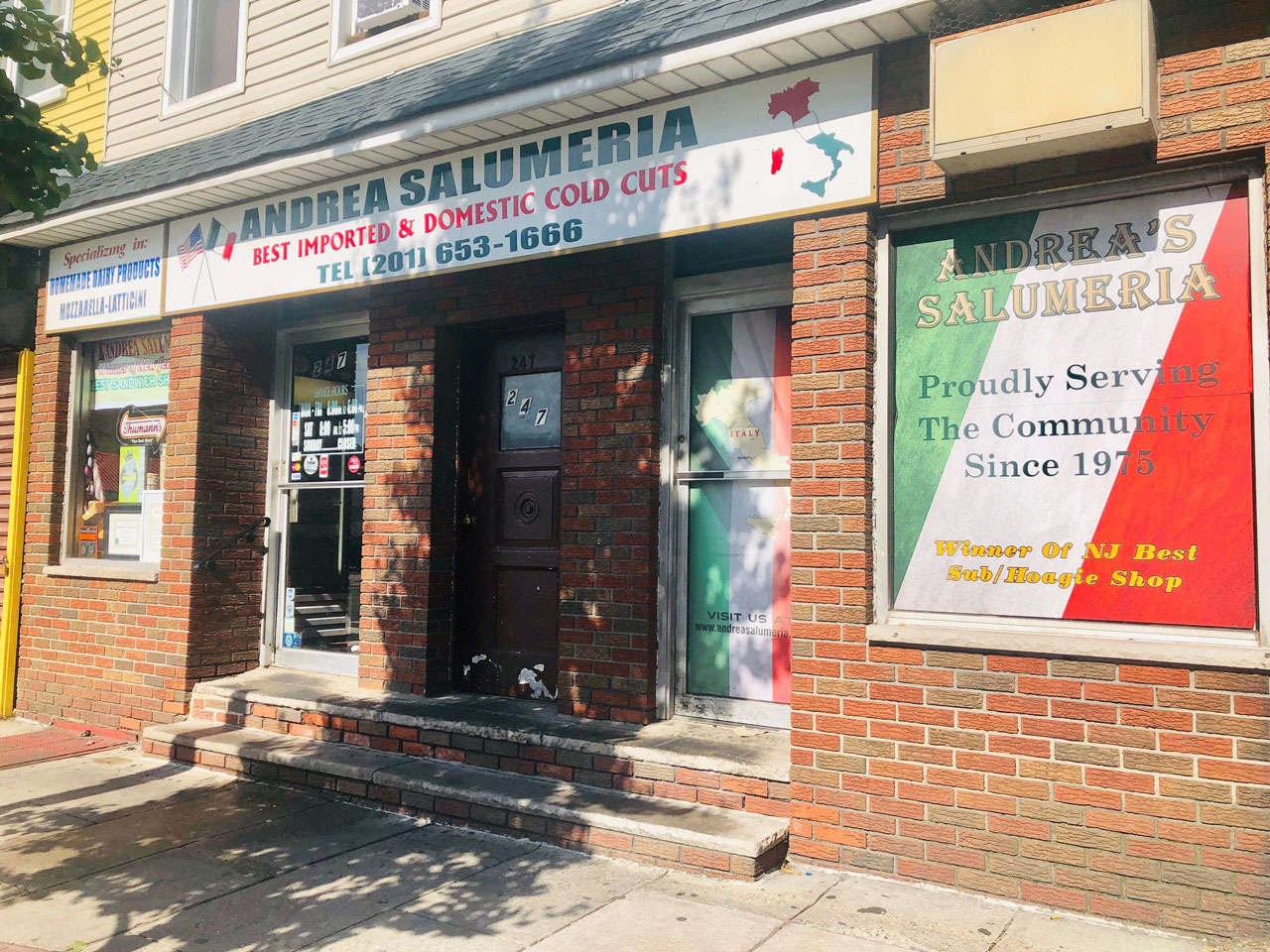 Inspired by Hoboken's #thisplacematters campaign, we're profiling long-standing businesses in Hudson County that contribute to the distinctive culture of North Jersey. Know a business worthy of a feature? Email us: [email protected]
Where I grew up in the suburbs of Central Jersey, a sandwich meant American cheese, iceberg lettuce, and chicken roll on Wonder bread — so needless to say, moving to Hudson County, with its array of Italian delis serving fresh ingredients, was eye-opening. I'd never imagined tomatoes could be sweet and sundried, meat could mean capicola or soppressata or prosciutto sliced thin enough to let light through, or that cheese could be sharp like provolone or soft and salty like mozzarella.
But even among the prize-winning Italian delis and popular sandwich shops around Jersey City and Hoboken, the family-owned Andrea Salumeria in Jersey City Heights stands out. It may mislead passers-by because it doesn't stand out physically — its narrow red and green storefront on busy Central Avenue blends in among the other flier-festooned windows — but inside, owner Peter Soriano introduces customers to ingredients he hand-picks from around the globe. He greets visitors with a smile and, if needed, suggestions.
"Most places, you walk in, they ask what you want, and they get you out of there," Soriano tells me on a Tuesday morning, when I stop in. "I start a conversation. I like the one-on-one."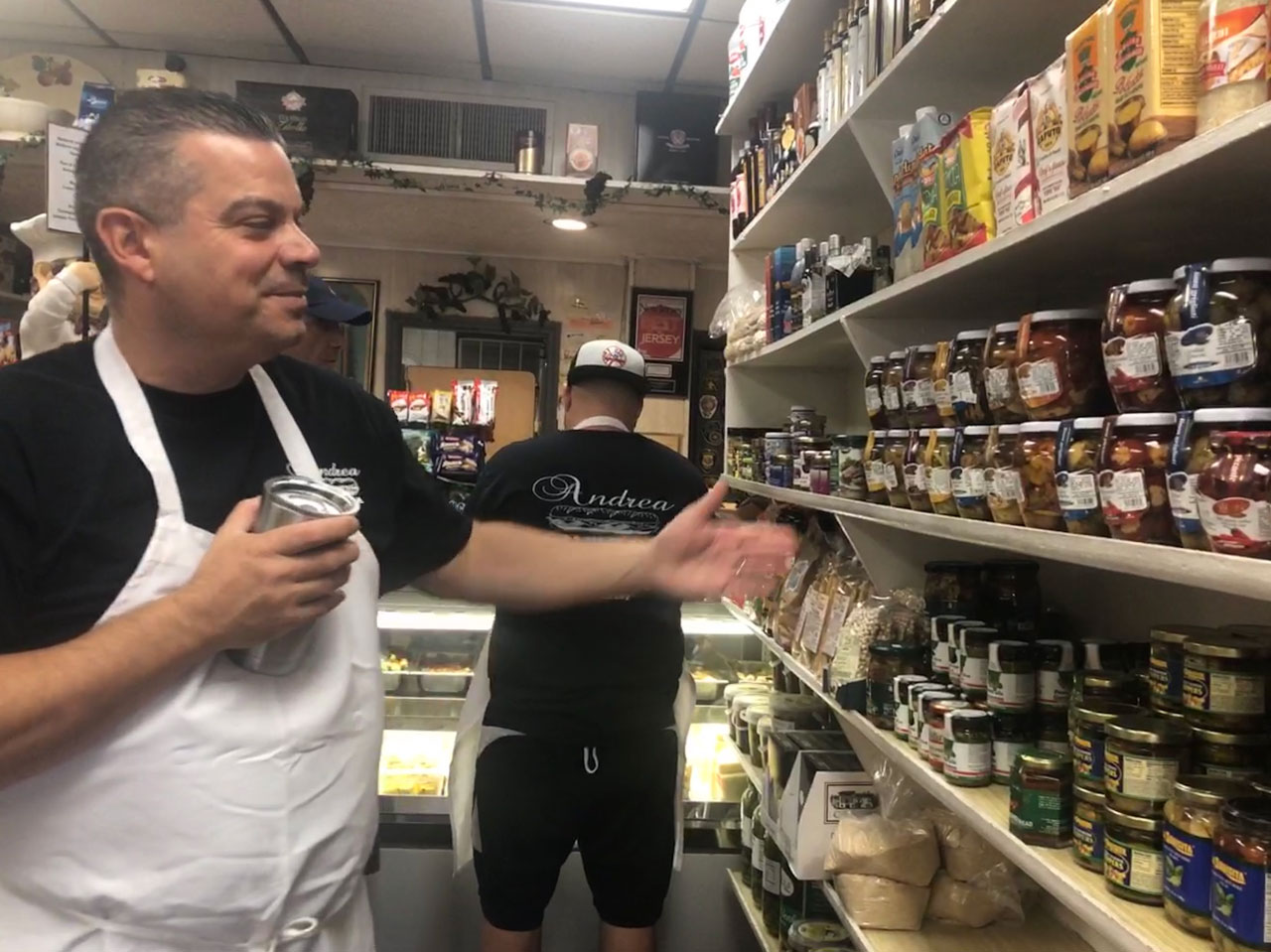 Soriano, 52, whose Uncle Andrea founded the deli in 1975, hugs regulars who come into the store, but loves meeting new customers as well. With The Heights a popular neighborhood among artists, families, and everyone in between, more newcomers are discovering the shop.
"I welcome you whether you've been here one time or a thousand," Soriano says. "I treat everyone the same. I treat them like family and they always come back."
He has no qualms about introducing me to the panoply of ingredients he has hunted down.
"I have truffle honey, truffle butter, truffle sea salt, you name it," he says, giving an example of the varieties. "I've got balsamic vinegar that's $3.99 and I've got balsamic that's $130 a bottle.
I cater to all budgets and tastes. I've got cheese from Italy, Greece, Holland, Spain. See my guy up there?" He points to the likeness of a man on the counter, with a list of specials. "I've got cheese from northern Italy infused with black truffles. It's no joke over here. I introduce my customers to new things. It's a pleasure when I can open someone's eyes. It's a huge perk of the business, meeting so many different people every day."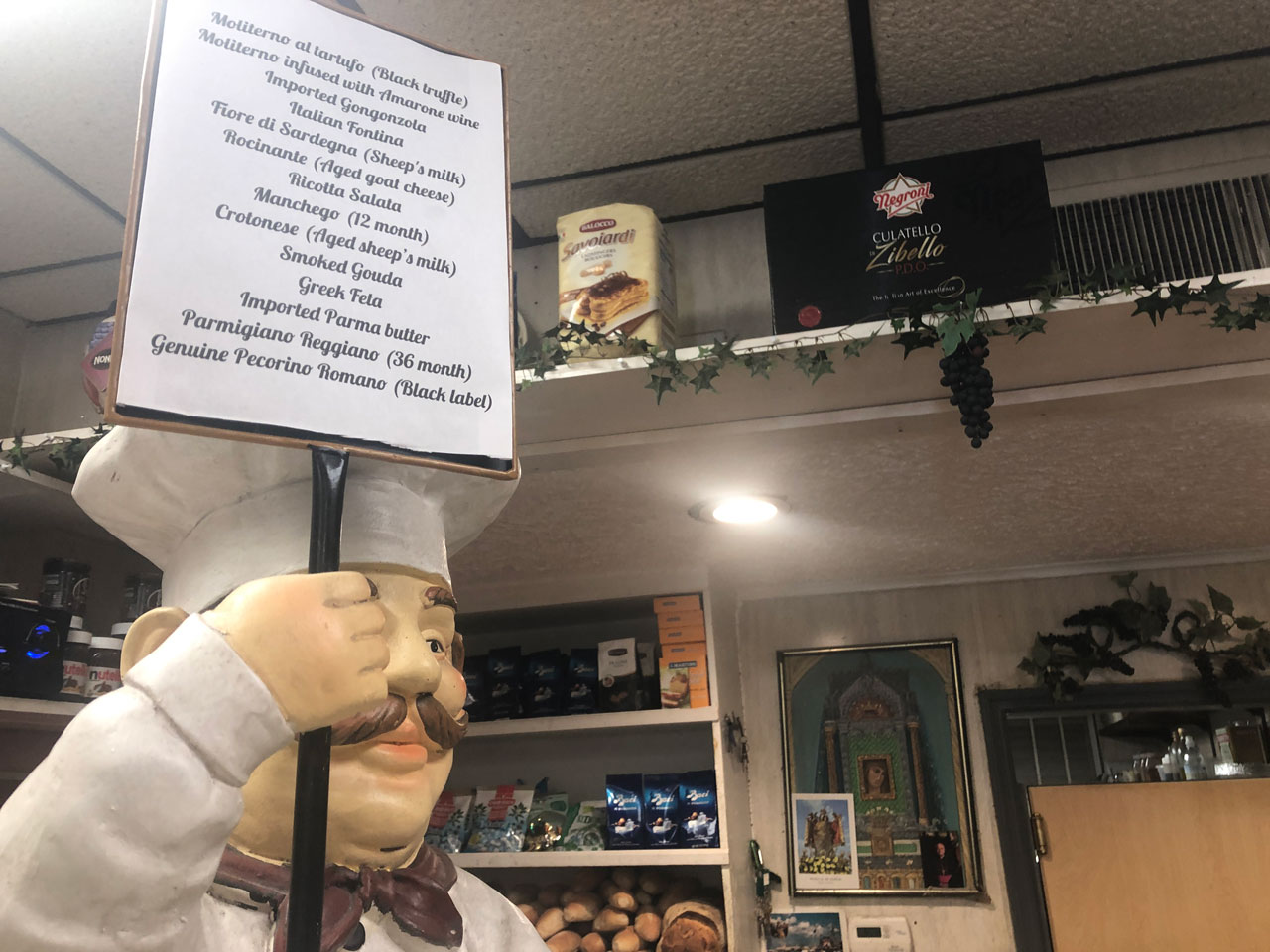 Soriano gets deliveries four to five days each week from a variety of vendors, and also makes his own soups and ingredients fresh — soaking dry sundried tomatoes in white vinegar, grating fresh Parmiggiano and Romano cheese at customers' request, making fresh white mozzarella each morning.
"I have discriminating customers," he says, "We have a lot of customers with different palates. We have to be aware of what's out there for them."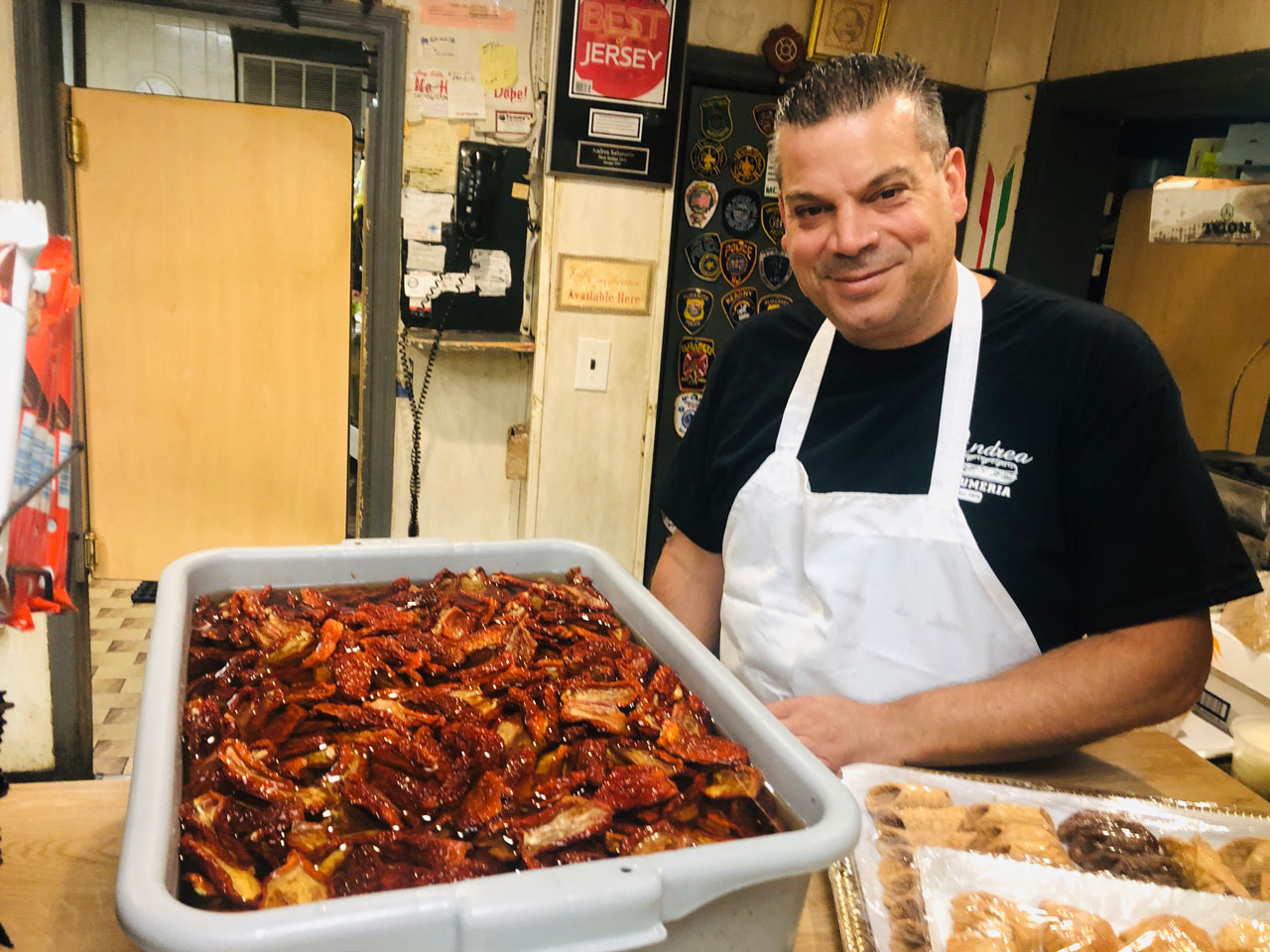 After Andrea Scivetti founded the Salumeria (an Italian word for deli or meat shop), Peter took over in 2004. He still talks to his uncle, who lives in North Arlington, once a week.
"He taught me everything I know," Soriano says. "Of course, I put on my own touches."
Peter grew up on Ogden Avenue and attended Dickinson High School. As a teen, he found work at a local coat factory for $20 a week. When his uncle hired him, "I thought I was rich," he says. He earned $50 a week working seven days per week instead of six.
Soriano stops talking long enough to hug regular Frances Trotta, 81, who drops in. She remembers when Peter worked there as a boy. She's there to get cold cuts, so she has something good to eat after surgery coming up that week.
While Soriano treats regulars like family, he has his own family to help out. His sister, Nora Mazzola, is at the counter when I'm there, showing off the bite-sized mozzarella twists — bocconcini — her personal favorite. It's hard not to pick on them as she works, she notes.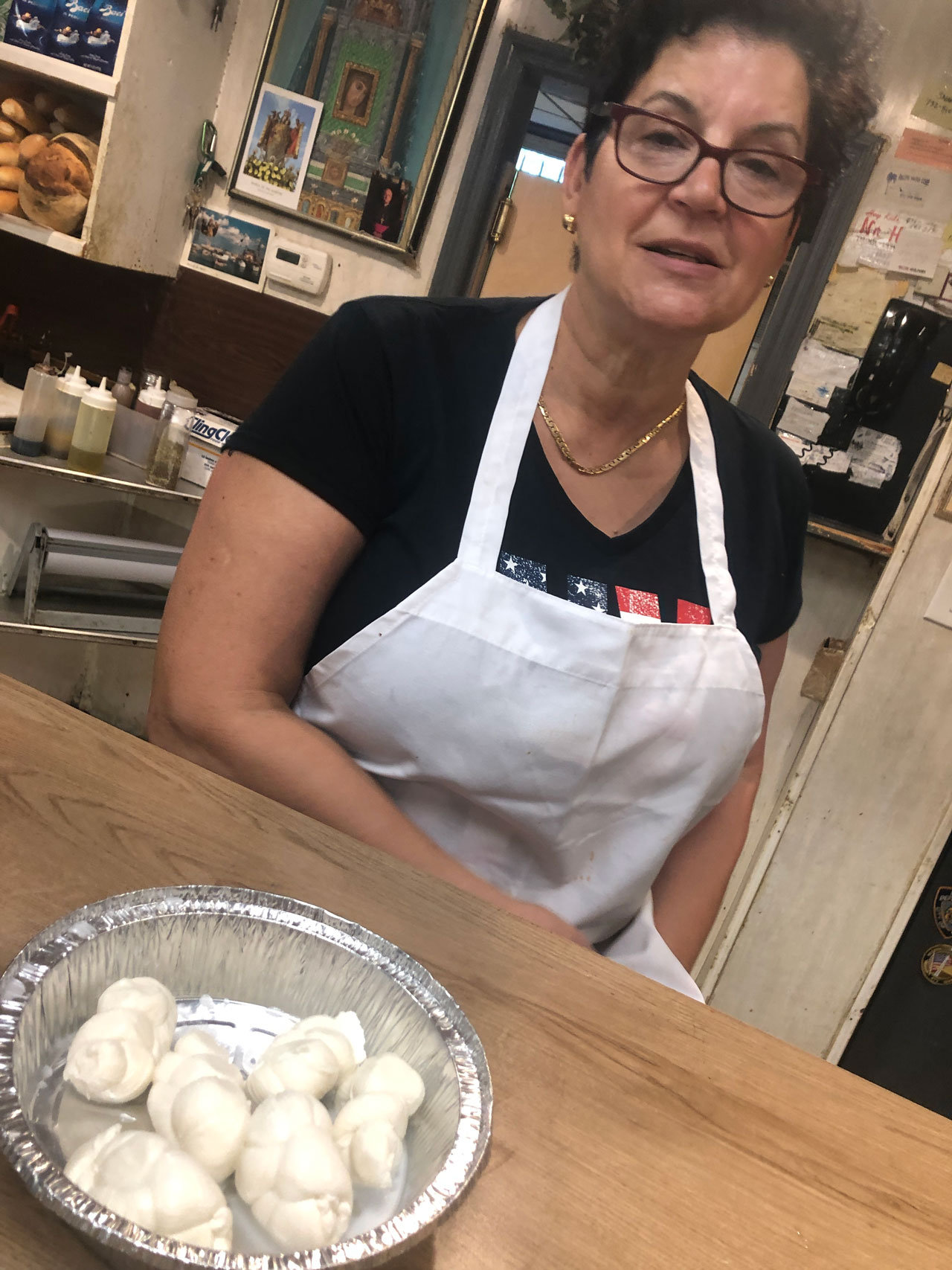 That goes for a lot of what's on the menu. The deli offers specialty sandwiches such as the Soprano, with soppressata, prosciutto, mozzarella, sundried tomatoes, and extra virgin olive oil. There's the What's Up, with capicola, hot soppressata, mozzarella, sharp provolone, and hot peppers. They've got Pete's Special Tuna, with mayo, lettuce, peppers, salt, black pepper, oregano, olive oil, salt, vinegar, and fresh tomatoes.
They offer salads, hot soups from September through May, and special pasta dishes.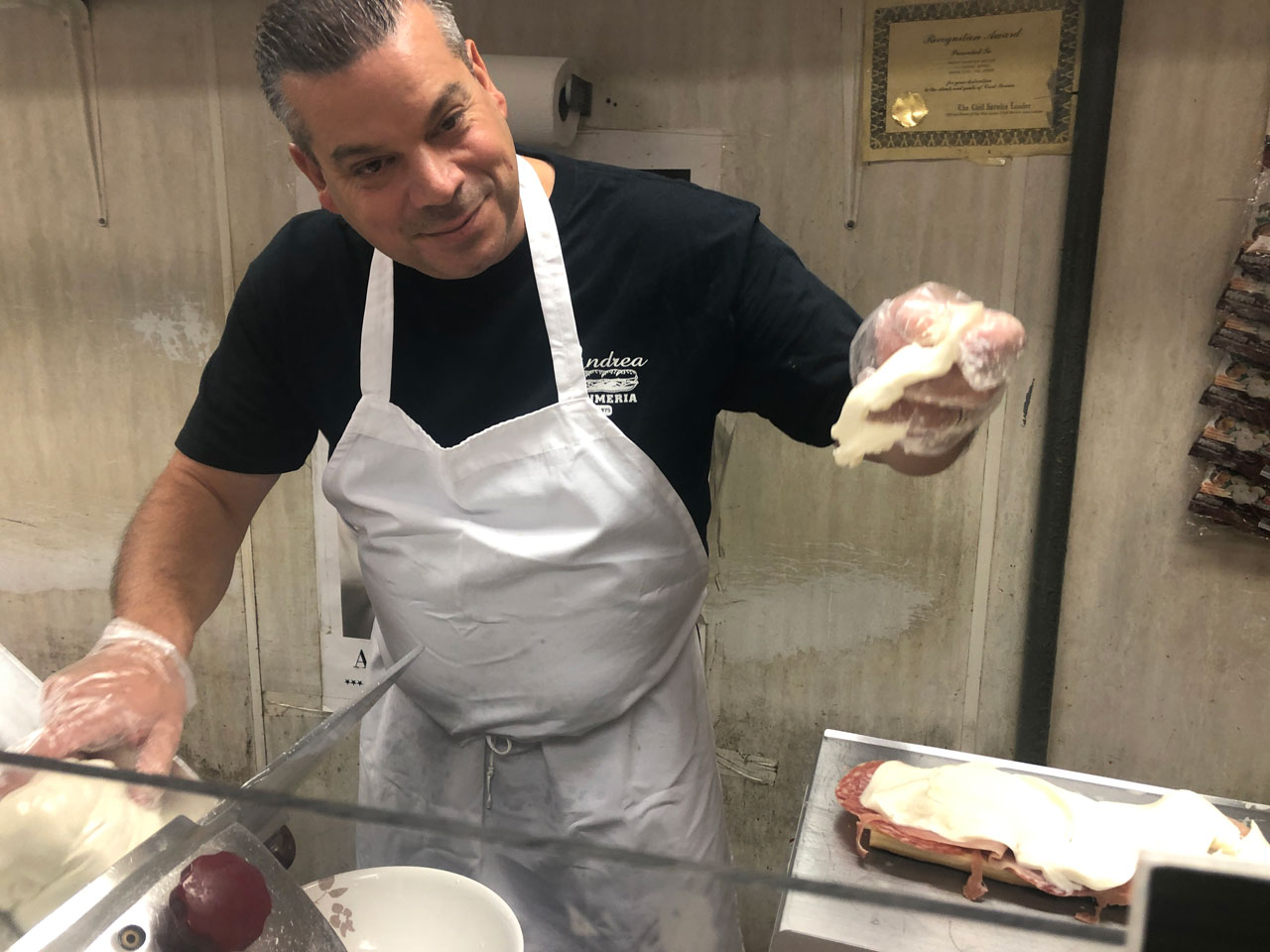 Soriano says he considers the place more of a deli than a sandwich shop because he is so focused on his ingredients. They create platters for special events and are already planning specialty cakes for the holidays, particularly panettones from Italy. Ingredients and flavors in the cakes range from mascarpone cheese to pear to Amaretto cherries.
Their combinations have won awards. Star-Ledger restaurant critic Peter Genovese named the eatery the best sub/hoagie shop in the state in 2016, writing, "It was the smallest but one of the liveliest shops visited, with specialty food-stocked shelves on your right, display case and cookies on your left."
Soriano says even though the deli has a rich history, "You can't constantly stay the same. I do a lot of searching for ingredients you won't see in the supermarket."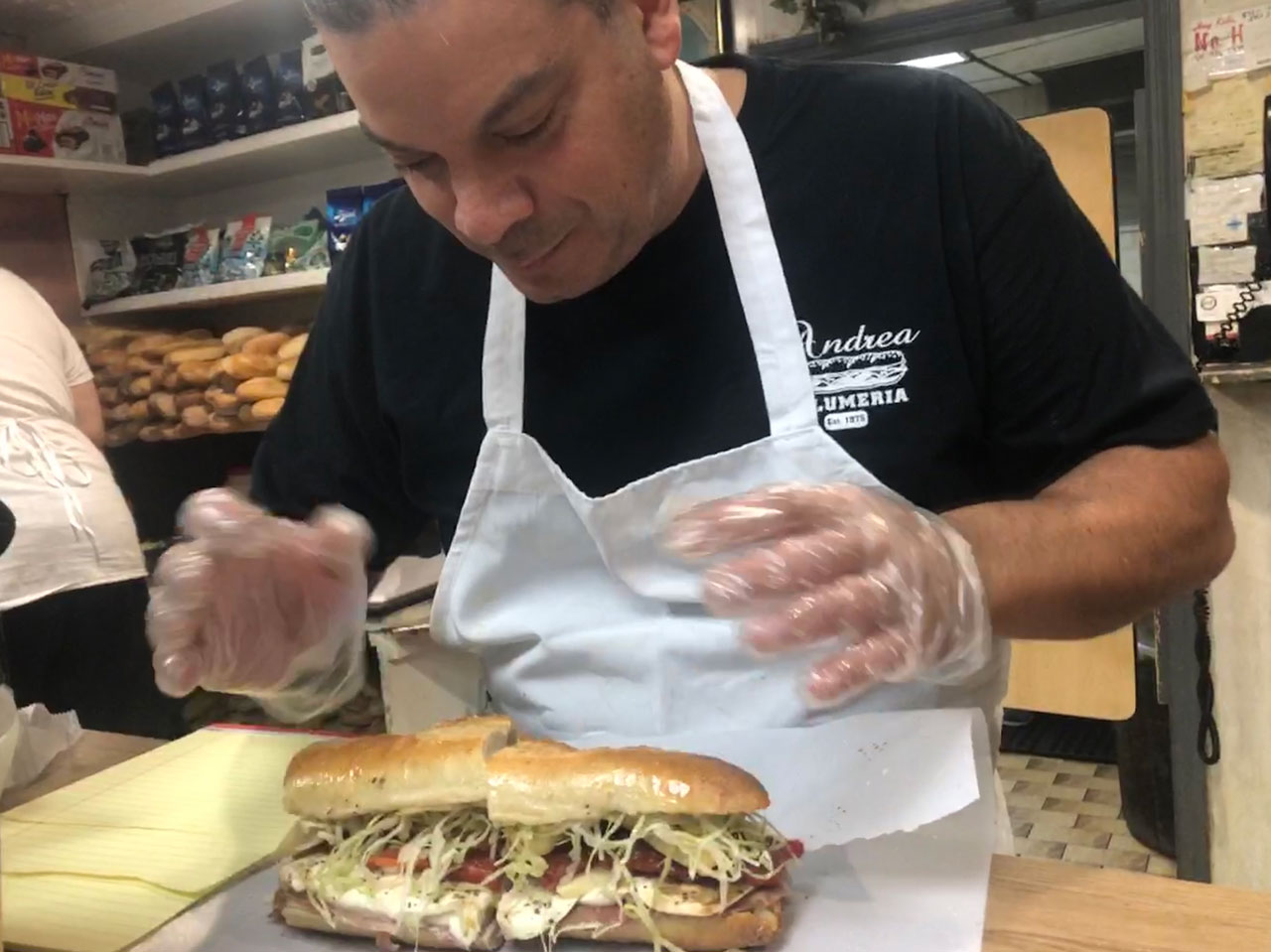 But he doesn't want to branch out to other locations any time soon. Nor has he branched out much into new technology; the restaurant doesn't list an email address on its website, and Soriano communicates best by phone.
"I'm a big believer in doing one thing well," he says, "instead of three, four, five things you don't do as well."
The deli is located at 247 Central Avenue in Jersey City. They're open 8 a.m.-6 p.m. Monday through Friday, 8 a.m.-5 p.m. Saturday, and closed Sunday. They can be reached at 201-653-1666. Find out more here.
Inspired by Hoboken's #thisplacematters campaign, we're profiling long-standing businesses in Hudson County that contribute to the distinctive culture of North Jersey. Know a business worthy of a feature? Email us: [email protected]
Related: