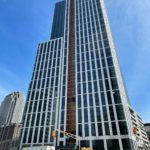 Set to become one of the Garden State's tallest buildings, the high-rise will add 750 apartments, retail space, a plaza, and a school to a block of Columbus Drive.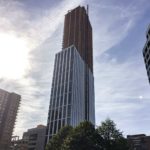 Jersey City's planning board unanimously voted against changes that would allow Mack-Cali to shift their project's required affordable housing to another development they own on Washington Boulevard.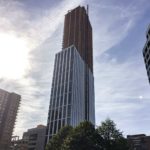 The company is requesting changes to a redevelopment plan that would allow them to provide required affordable units at an undisclosed location within one mile of their 57-story high rise.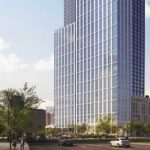 A 57-story tower that includes a new school, public plaza, and designated affordable housing units is under construction after being redesigned from a previous version.