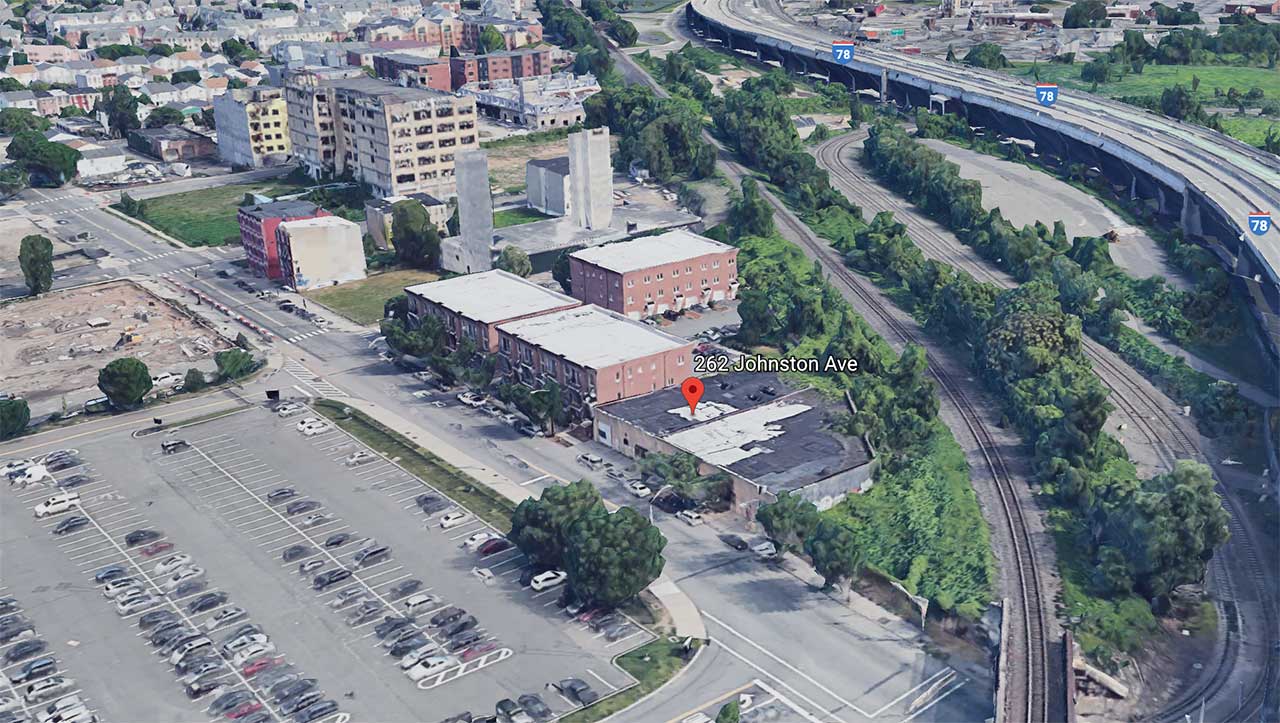 One of the closest sites to the Liberty State Park stop on the Hudson-Bergen Light Rail in Jersey City could potentially become home to one of the tallest buildings in the area.
A 24-story mixed-use development is in the works for 262 Johnston Avenue in Bergen-Lafayette, according to documents from the Jersey City Redevelopment Agency (JCRA). The proposed development by FD Johnston Ave, LLC would consist of 168 residential units and 7,924 square feet of retail and commercial space.
The residential units would be a mixture of studios, one-bedrooms, and two-bedrooms. Seven one-bedroom units and four two-bedroom units would be considered "affordable housing," according to a resolution that was adopted by the JCRA's Board of Commissioners on June 16.
The resolution authorized the execution of a redevelopment agreement with FD Johnston Ave, LLC regarding the previously industrial 262 Johnston Avenue and the neighboring vacant lot at 256-258 Johnston Avenue. The resolution noted that FD Johnston Ave, LLC is the contract purchaser of the site and that back in 2007, the JCRA entered into a separate agreement with a company called Johnston Station, LLC regarding the redevelopment of the tracts.
However, according to the resolution, "the prior redeveloper has not redeveloped the project premises" and "the prior redeveloper has been dissolved." The former members of Johnston Station, LLC reportedly requested this new agreement from the JCRA and authorized the sale of the properties.
Municipal tax filings associate Johnston Station, LLC with residential addresses on Congress Street in Jersey City Heights and Riverview Avenue in North Arlington. Meanwhile, a 2018 certificate of registration from the New Jersey Division of Revenue and Enterprise Services listed Lawrence J. O'Rourke as the registered agent of FD Johnston Ave, LLC.
The certificate also named Robert A. Caulfield and James F. Caulfield, Jr. as the members or managers of FD Johnston Ave, LLC and associated the firm with the same address on Henderson Street in Hoboken as the offices of Fields Development Group. In February of this year, Gregory Domenicucci became the company's new registered agent, with a change of registered agent certificate including the same address as the Exchange Place offices of Katerra.
Related: