Home
Tags
St Lucy's Church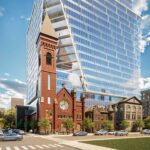 The first phase of an endeavor that will revitalize several Downtown Jersey City properties celebrated its opening.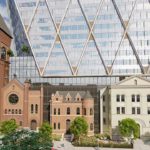 A new design firm has been brought on board to work on the adaptive re-use project, which will convert a 140-year-old Jersey City church into residences and retail space.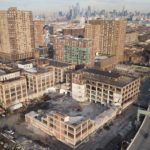 Several companies are bringing over 3,000 housing units, a 1.5-acre park, and more than 73,000 square feet of retail space to a post-industrial neighborhood near the Hoboken border.
The developer behind the proposed redevelopment and high-rise at the St. Lucy's Church in Jersey City has made some modifications to the proposal that could soon be approved.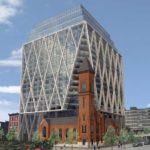 A proposal that's heading to Jersey City's planning board would preserve and expand the existing church building and construct a new homeless shelter across the street.