One of Downtown's busiest stretches just became home to a unique dining experience that's now taking reservations for their timed omakase dinners.
For those uninitiated, Sushi By Bou is the brainchild of David Bouhadana and presented by a company called Simple Venue. The hospitality group finds underutilized spaces and transforms them into "micro restaurants" and their most recent endeavor has taken them to 218 Newark Avenue inside of Jersey City's Ani Ramen outpost.
The latest Sushi By Bou location is their first in New Jersey and ninth overall spot to open; six outposts in New York City and two in Miami have created sizeable buzz for the concept. David Bouhadana has been dubbed "the new face of sushi" following glowing reviews.
Taking over space within Ani Ramen that was formerly occupied by Luigi's Ice Cream, the idea of Sushi By Bou is omakase-style, a form of Japanese dining wherein guests allow the chef to choose their meal. The Jersey City location offers an eight-seat sushi and chef's counter, a waiting area with couches, and a pop-up cocktail bar.
Chefs will serve you directly at Sushi By Bou, which does not have waiters as part of their experience. They say that philosophy helps guide diners through the meal, which can include sushi varieties like yellowtail, spotted prawn, salmon roe, scallop, sea urchin, surf and turf, and barbeque eel, to name a few. The food is complemented by a craft selection of handmade cocktails, imported sake, and rare Japanese whiskeys.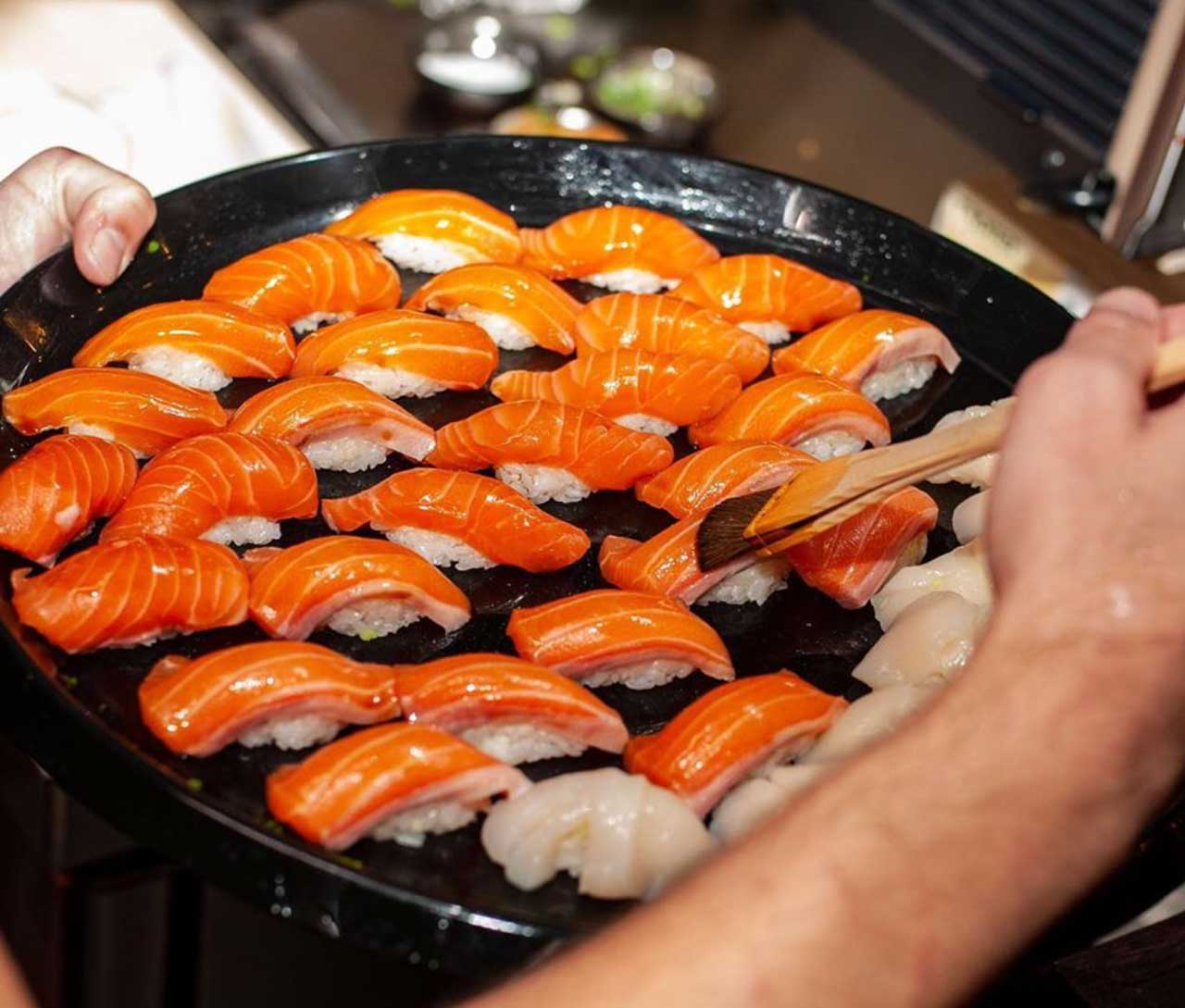 A meal at Sushi By Bou is $50 for a 12-piece omakase experience and the restaurant is currently taking reservations through their website. Their hours run from 12 p.m. to 10 p.m. on Sundays, from 5 p.m. to 10 p.m. Monday through Thursday, and from 12 p.m. to 12 a.m. Friday and Saturdays.
Related: