A former outdoor biergarten along the Hudson River will be springing to life again in the coming weeks as ownership behind a food vendor market will be setting up shop at the space.
Last Friday, Jersey City's Alcoholic Beverage Control board held a hearing where the liquor license at the Lutze Biergarten property was discussed. The license, owned by Mack-Cali, is slated to be transferred to a company called Smorgasburg Project Inc.
For those uninitiated, Smorgasburg opened in Jersey City late last month. The market, first launched in Brooklyn over a decade ago, offers food from about 30 different vendors and intends to operate at its Harborside location every Saturday through October.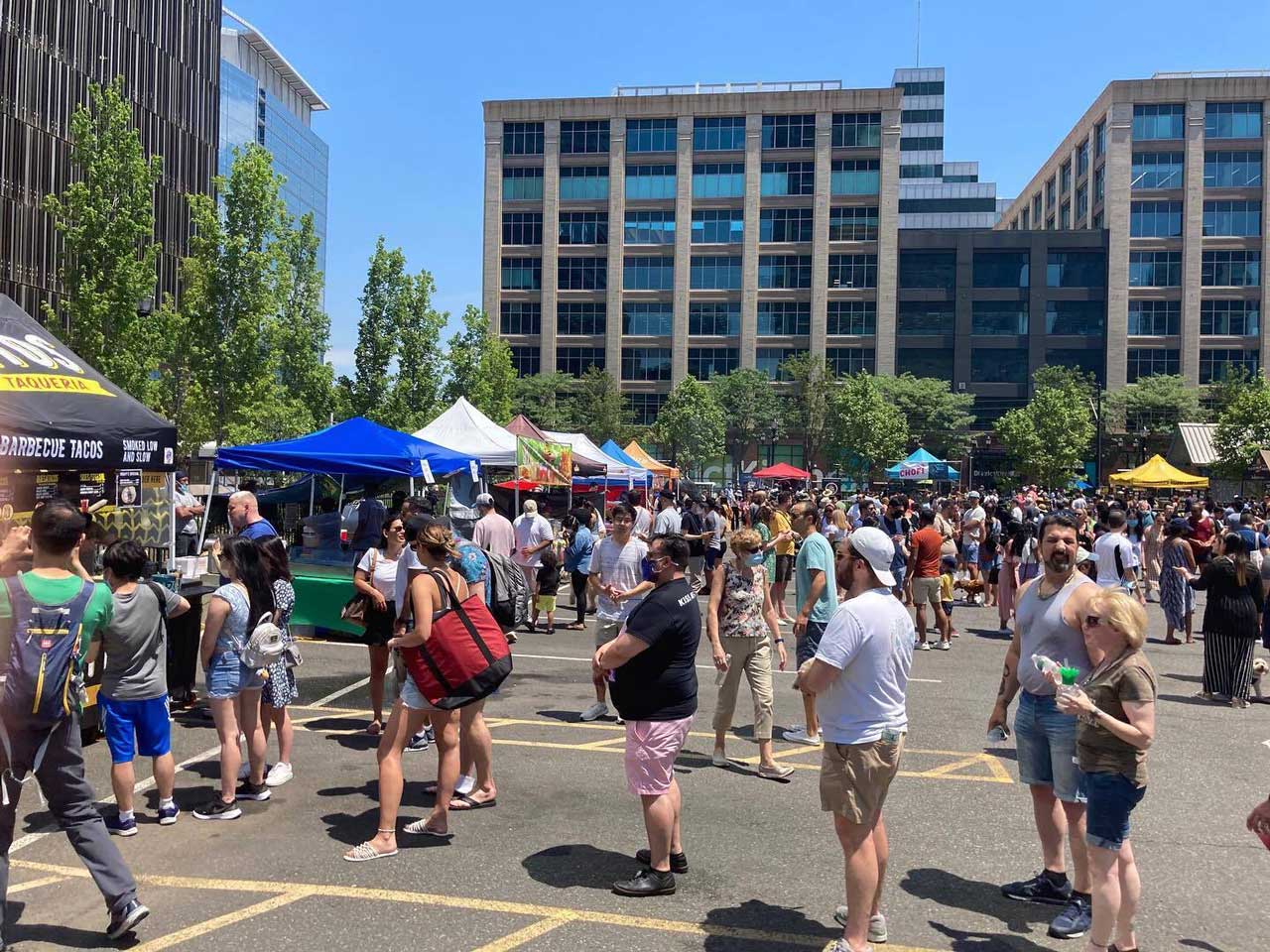 The license transfer application notes that the group's endeavor at the Lutze space will be trading as Smorgasbar. Per Eater, the company previously operated a pop-up under the brand at the South Street Seaport back in 2013.
Smorgasburg co-founder Jonathan Butler will have a 90% ownership stake in Jersey City's Smorgasbar, with the remaining 10% being owned by Marc Agger. Hoboken Girl recently reported some details about the upcoming drink spot, which looks to operate six or seven days a week as a biergarten with pop-up food vendors on Friday through Sunday.
Smorgasbar anticipates opening "mid-June" and the license transfer puts them one step closer to launching. The company's markets took a year off amid the COVID-19 pandemic but have been making up for lost time lately, with their World Trade Center and Prospect Park outposts re-opening and their Williamsburg location set to re-launch on June 26.