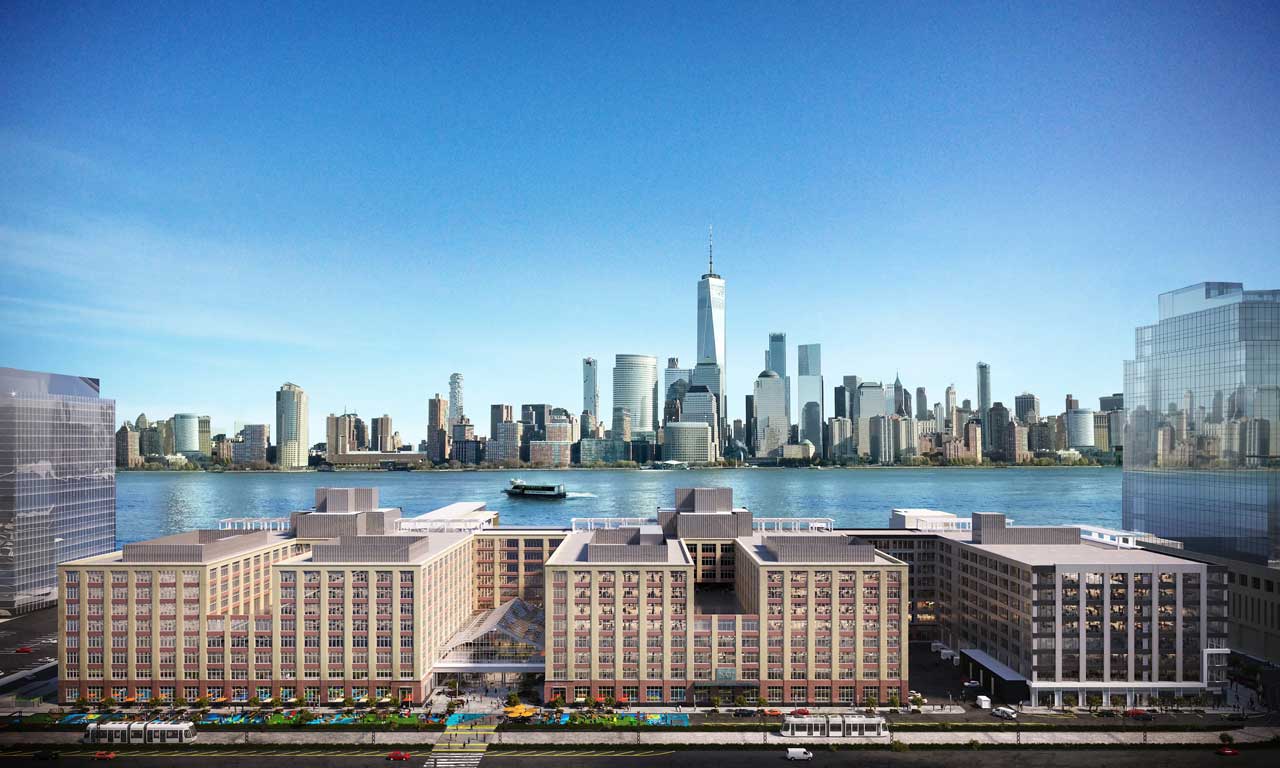 A two-year renovation at a prominent building along the Jersey City waterfront is finally coming together as the facility looks to spring to life later this month by hosting the largest open-air food market in the country.
Mack-Cali has been hard at work revitalizing a nine-story property at 210 Hudson Street since 2019. The massive overhaul of the 423,000-square-foot office and retail building included the installation of a new façade, an anticipated LEED Gold certification, and a redesign that includes new public open spaces, a reimagined lobby, and significant infrastructure upgrades.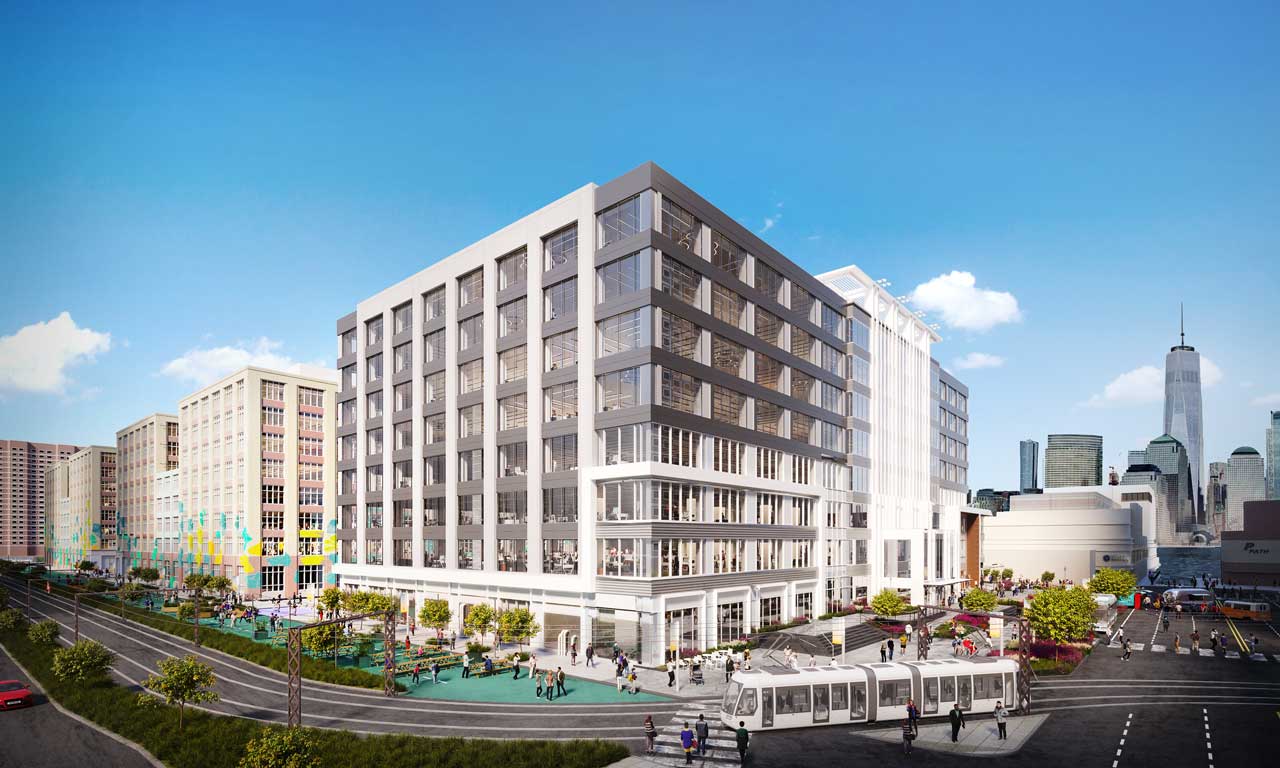 "Harborside's premier office spaces, top-tier amenities and abundant recreational areas, coupled with its waterfront access, close proximity to public transit and ample on-site parking, make it an ideal destination for workers, visitors and locals alike," said Mahbod Nia, Chief Executive Officer of Mack-Cali. "With these latest improvements, Harborside is well-positioned to be the workplace solution for the future as office life across the tri-state area is reinvigorated."
Highlights of the property's transformation include a private fourth-floor terrace that offers expansive views of the Hudson River and the introduction of Ziggy, a one-of-a-kind art installation designed by Hou de Sousa. The building's lobby sports direct indoor access to District Kitchen while a temporary pedestrian-only area dubbed Hudson Green is set to feature a combination of ongoing exhibitions, partnerships, and community-focused programming over the coming months.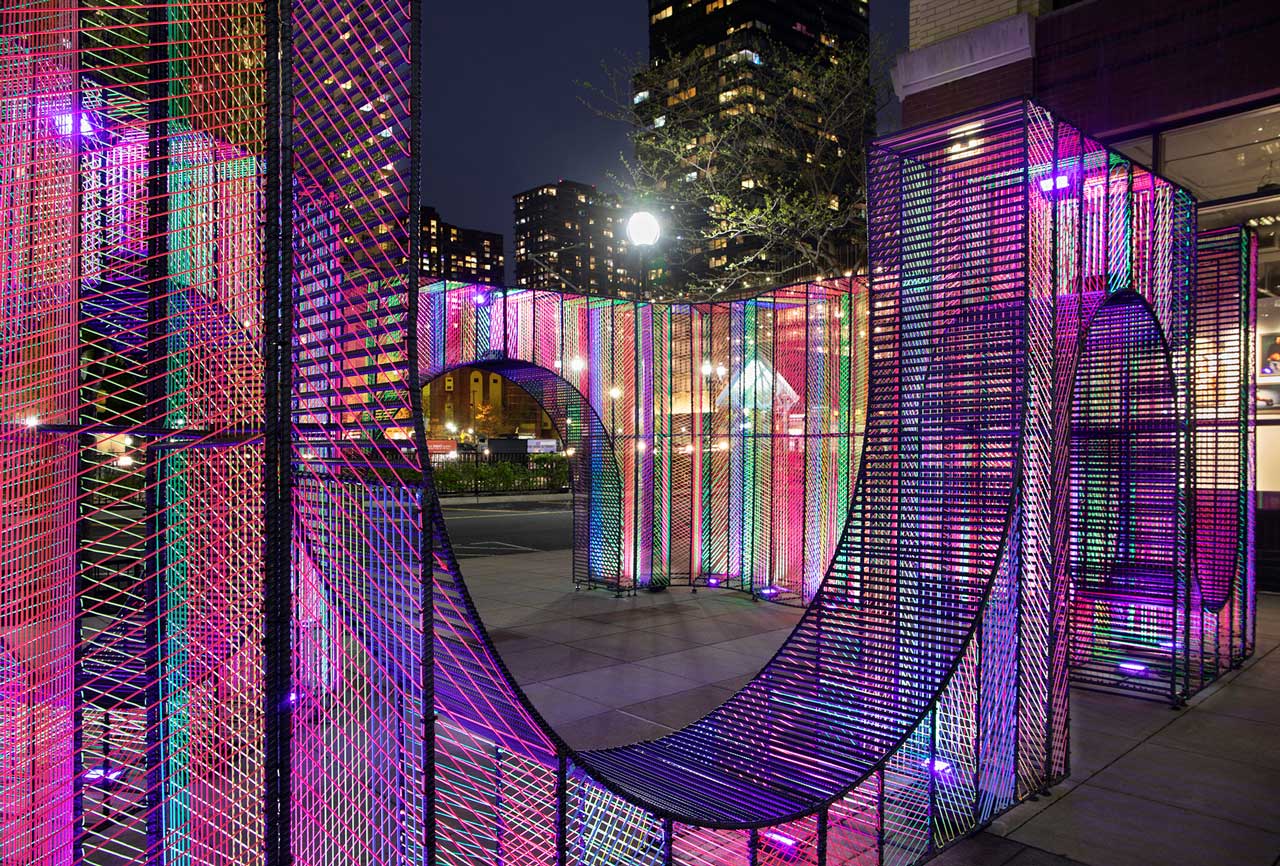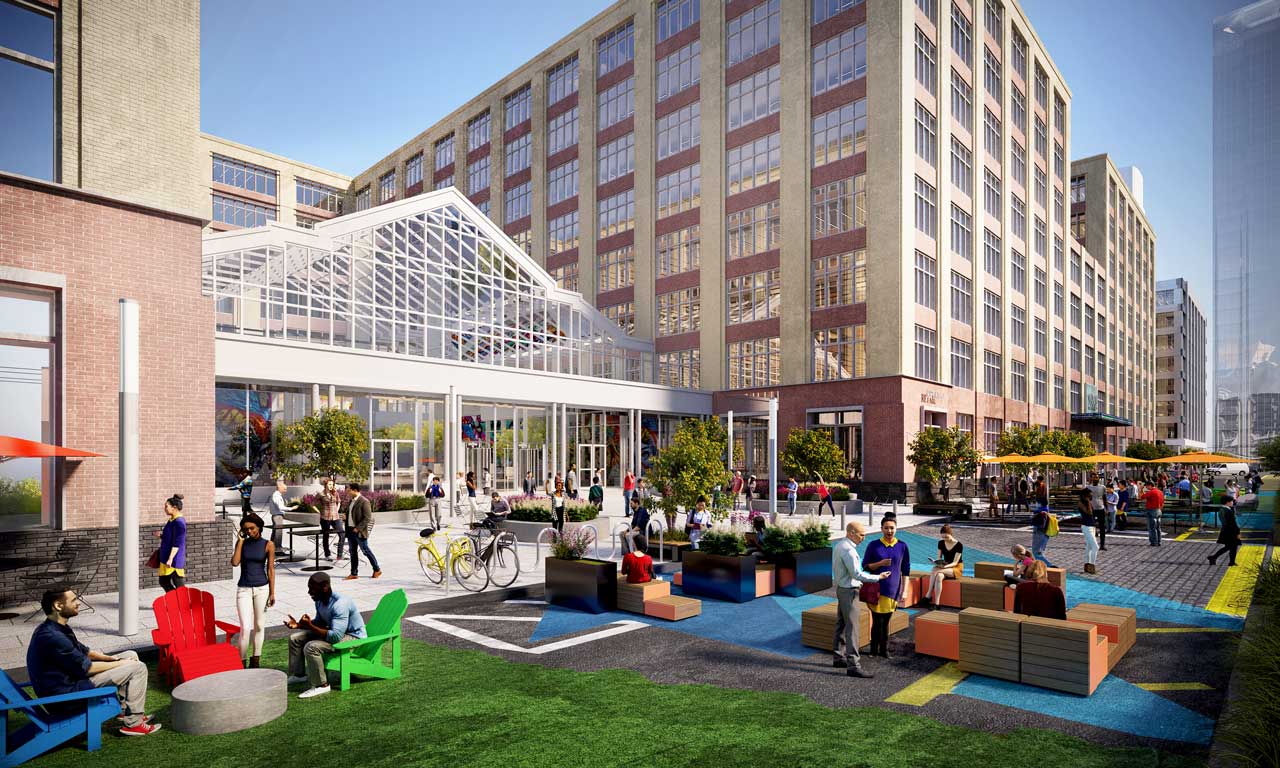 Mack-Cali has tapped CBRE's team of retail brokers to fill out that component of Harborside's revitalization and a world-famous food festival will be filling the void in the meantime. Smorgasburg, known locally for their Brooklyn marketplaces that began as flea markets, will be launching their first-ever New Jersey location later this month at the parking lot across from Harborside.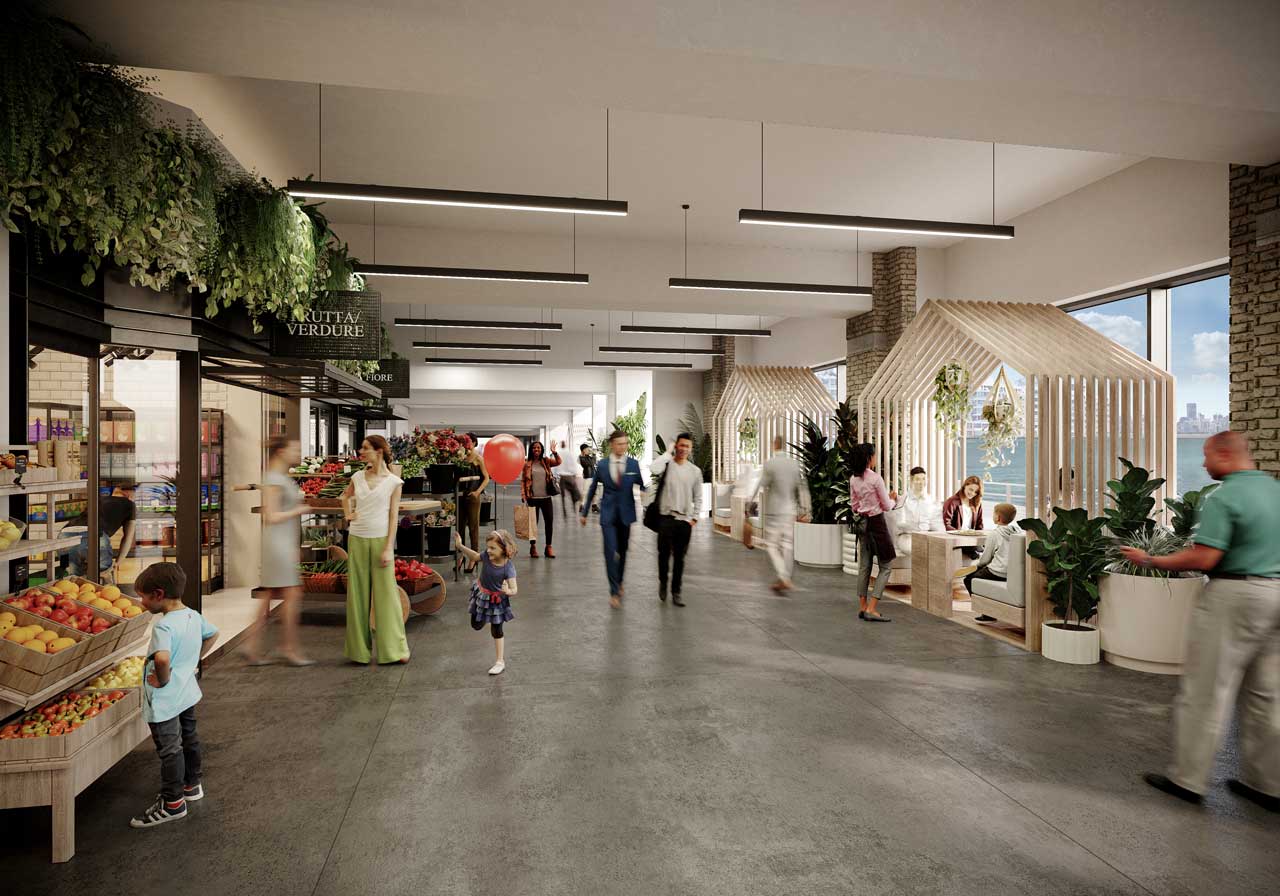 The newest Smorgasburg should offer food from about 30 different vendors and will debut on May 29. The market, which attracts tens of thousands of visitors each weekend to its other locations, intends to operate every Saturday through October.
"The waterfront is one of Jersey City's many unique assets, and I'm confident Mack-Cali's reimagined Harborside will not only be a valuable addition to our growing business community, but now with all its additional activations and programming, the local neighborhood will also benefit greatly," said Jersey City Mayor Steven Fulop. "We appreciate Mack-Cali's ongoing commitment to creating a best-in-class mixed-use environment for all of our residents and visitors."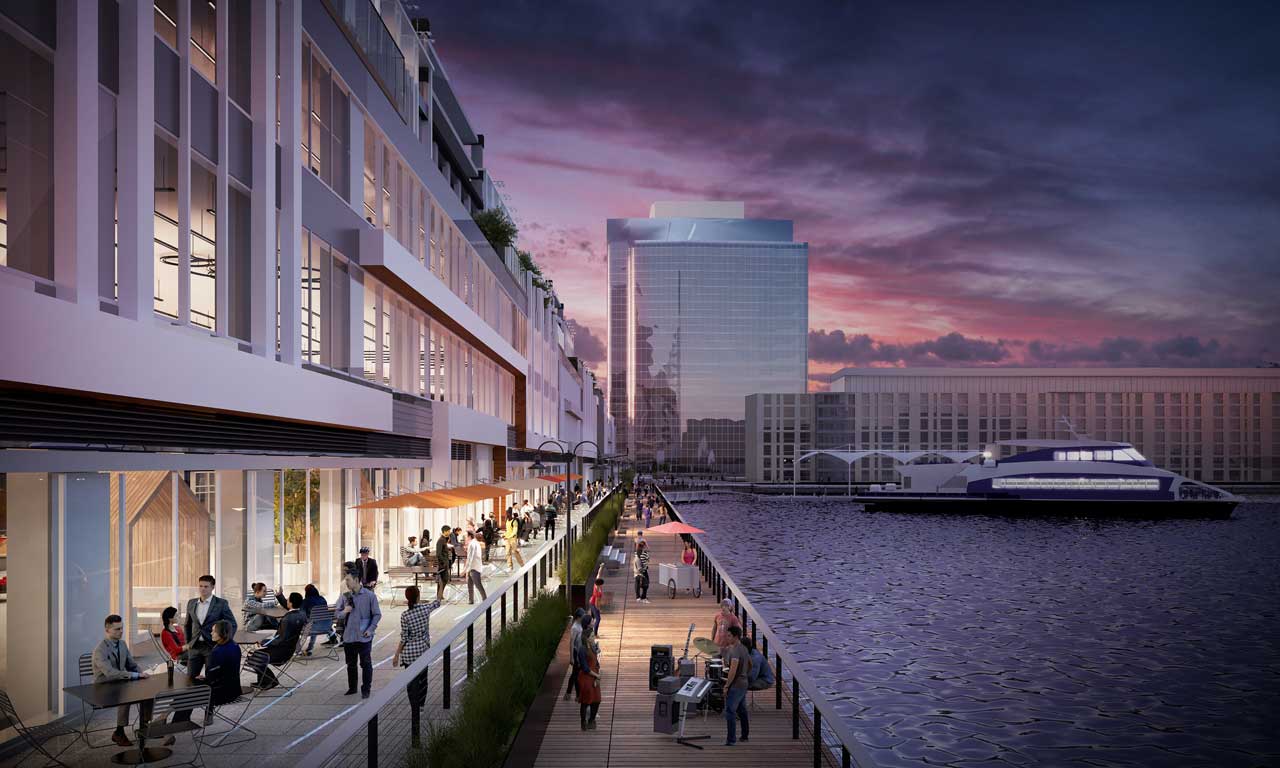 Mack-Cali is one of the biggest stakeholders in Jersey City's Exchange Place neighborhood and has several other plans in the pipeline. They were slated to partner with Ironstate Development on two more Urby towers that would be located directly next to the Harborside complex, but that project remains in limbo.
The company announced its intentions to build a Harborside Tower office building back in 2017, but that scheme has thus far failed to materialize. A 68-story, 680-unit residential tower called Harborside 8 was approved by Jersey City's planning board early last year, but Mack-Cali has yet to break ground on the development.