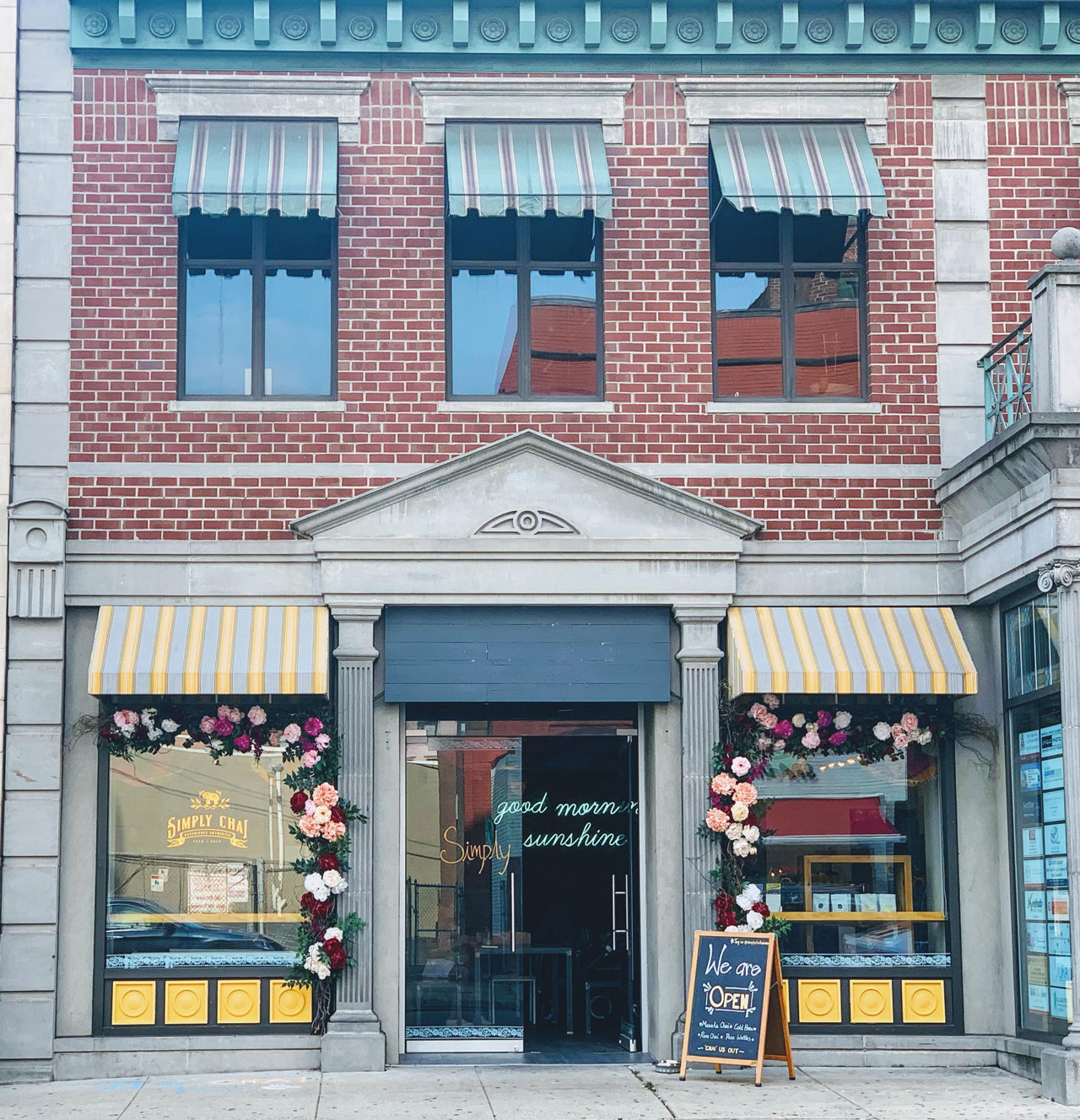 Now that four Hidden Grounds coffee shops have opened in Hoboken, Jersey City, and New Brunswick, the owners have decided to open a fifth store focusing on a caffeinated alternative: chai tea.
Hidden Grounds co-owners Anand Patel and Spoorthi Kumar opened Simply Chai three blocks from the Hoboken train station on August 1, in the former location of the popular Sunnyside Café at 79 Hudson St.
The shop offers several varieties of chai tea — a sweet and spicy black tea — along with coffee, lattes, and eight types of dosa Indian waffles. Varieties of chai include rose, saffron, and chai with a shot of matcha. They also offer a "chai flight" with three varieties.
The dosa waffles range from the sweet — including "Mom's Favorite" with coconut chutney and a dosa beignet with powdered sugar — to the more nutritious Millennial dosa with feta and avocado.
Patel told Jersey Digs that he grew up with chai tea in India, where "everyone drinks" the hot beverage. After offering it to customers at his coffee shops, particularly sweet Masala lattes, there was a demand.
Customers "are willing to try something new," he said. "They sort of fall in love with it."
Local customers from India appreciate the familiar taste, he said, including those who've visited the shop from the Jet.com offices on the Hoboken waterfront.
While chain stores mix a chai concentrate with boiling water, he said, "We use fresh spices and black tea, boil it, add milk, boil it again, and strain it."
Patel said he has warm childhood memories of visiting his father's tourism office in India, which always smelled like chai. Now he wants to create warm memories for his customers.
The shop is also socially conscious. Ten percent of the profits will be invested in New Jersey organizations to house, feed, and educate the homeless. In fact, one of the Hidden Grounds stores in New Brunswick hosts an annual event in which homeless members of the community come in for a sit-down dinner.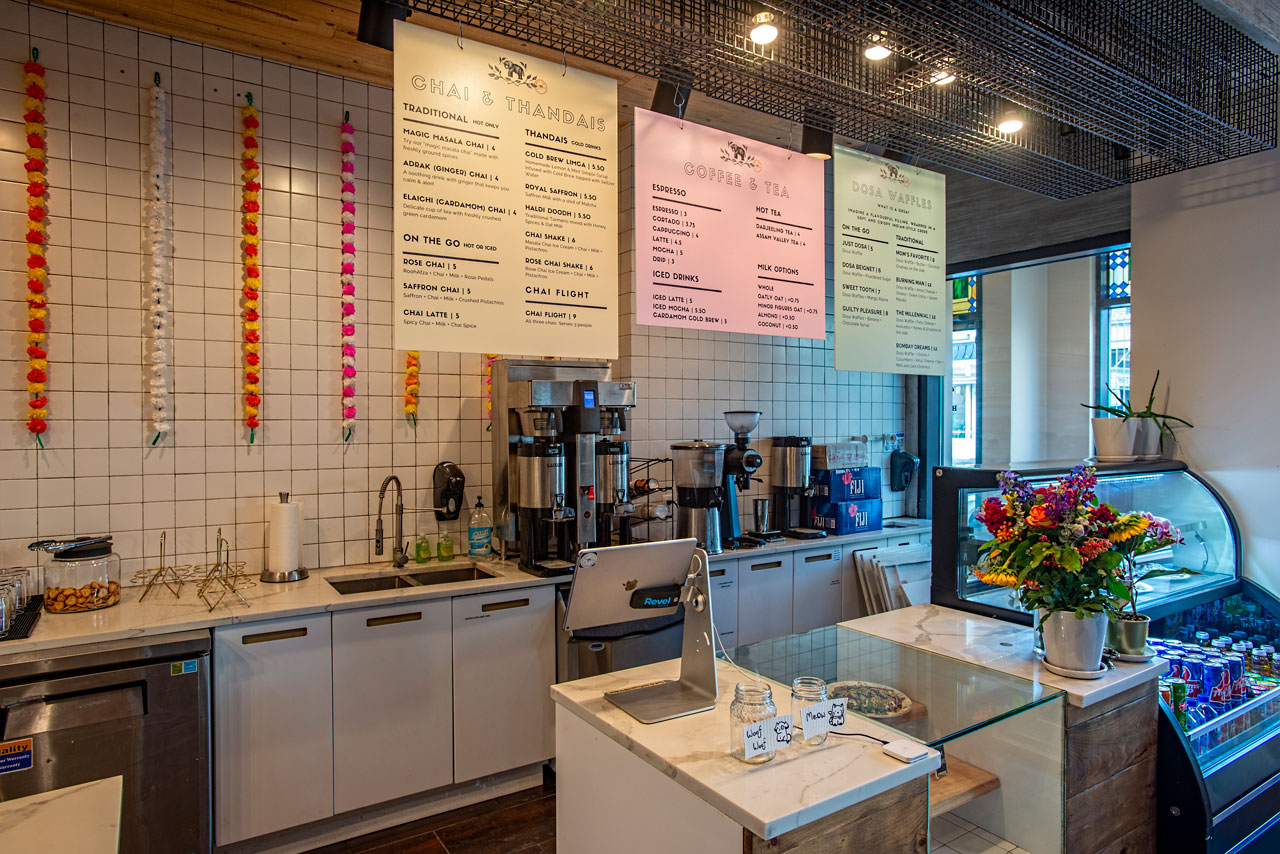 "We always said that if we could get to a point where we could do that, we would," Patel said.
The company also posts its policy toward employees.
The Simply Chai store offers seating for 35 to 40 people and free Wi-Fi. While the initial hours were 7 a.m. to 2 p.m., the shop is now open until 4 p.m. every day and the owners plan to keep it open until 6 p.m. daily starting at the end of August. Check their Instagram page for updates.
Related: