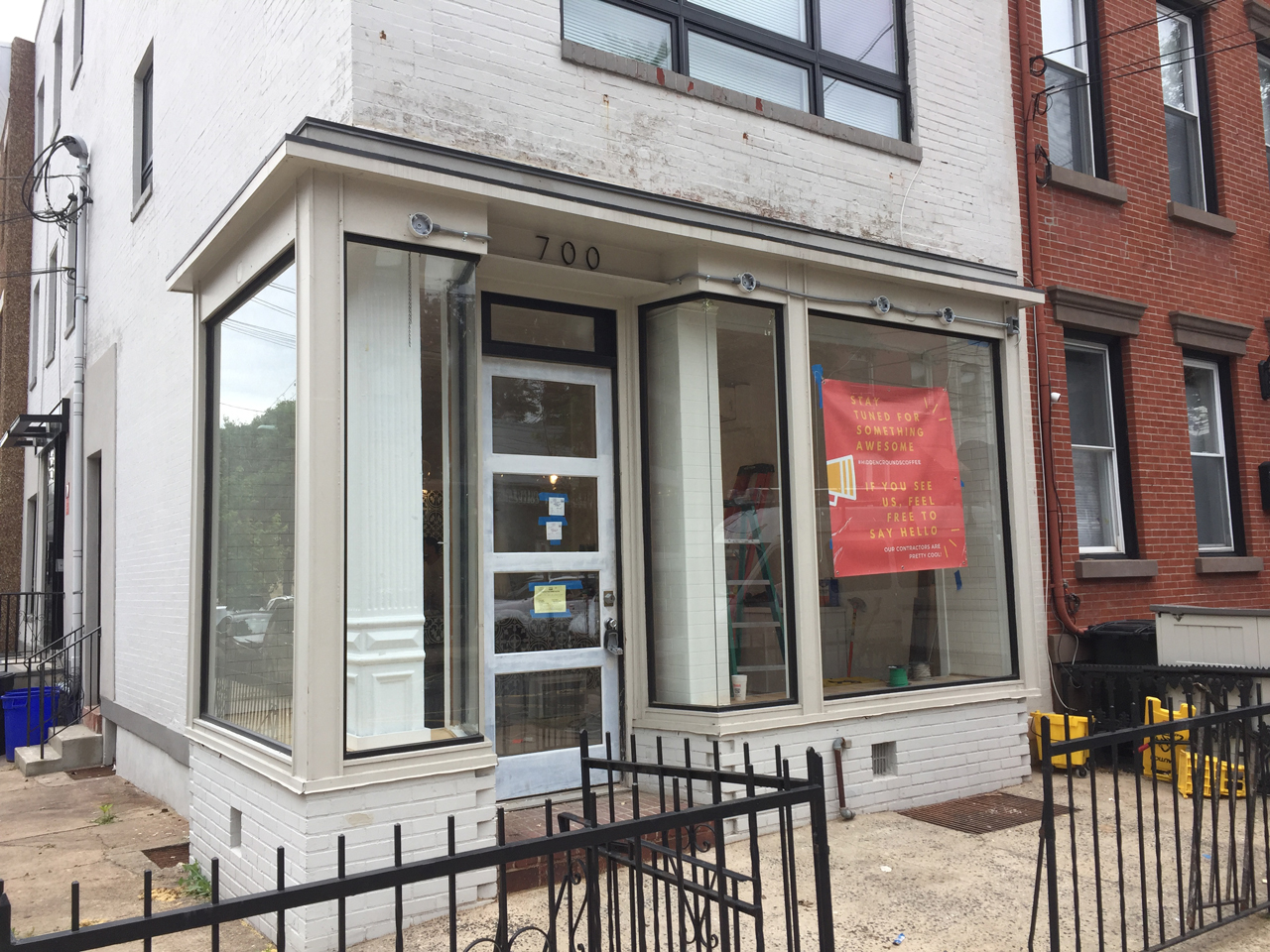 Downtown Jersey City got a little extra boost of caffeine earlier this year when Hidden Grounds Coffee opened in retail space along First Street. In the very near future, the Mile Square City will be getting the same treatment, as a former bodega space at 700 Garden Street will soon be brewing the brand's drinks and serving up some food.
Hidden Grounds was co-founded in New Brunswick by Anand Patel and Spoorthi Kumar back in 2013, initially operating out of a store located underground (hence the name). The shop roasts their own coffee beans from Sumatra, Ethiopia, and Guatemala and offers an Indian twist on the traditional coffee shop with drinks like Rose Iced Chai and Saffron Iced Chai.
In 2016, the pair opened a second spot in the college town before expanding to Jersey City. Their Hoboken location should be up and running very soon; a rep for Hidden Grounds told Jersey Digs that they just need final approvals and plan to open in the next month.
Besides the coffee, patrons of Hidden Grounds can expect a myriad of tea varieties, baked goods, and some bagel and sandwich options that feature handmade cream cheese mixes and hand-selected produce. The shop also features several gluten-free items and has started offering a selection of bottled beverages including Masala Chai and Cold Brew Coffee, with a Saffron Chai in the works and coming soon.
An official opening date for the Hoboken outpost should be announced soon, and those wishing to be the first to know can follow Hidden Grounds on Facebook or on Instagram at the handle @hiddengroundscoffee.