Former NBA star Shaquille O'Neal and New Brunswick-based developer Boraie Development have set an opening date of June 20 for their joint venture project at One Rector Street — also known as Shaq Tower — in Newark. The joint-venture by Boraie and O'Neal, a Newark native, will add 168 units close to Military Park and immediately adjacent to the New Jersey Performing Arts Center.
Development costs for Shaq Tower reached $80 million, according to Boraie Development. The 22-story property includes 20,000 square feet of retail space and studio to two-bedroom units starting at $1,800.
Shaq Tower is the first market-rate residential high-rise to be built in Newark since 1962. According to NJ.com, a groundbreaking for the development was held in 2013, but construction did not begin until 2017.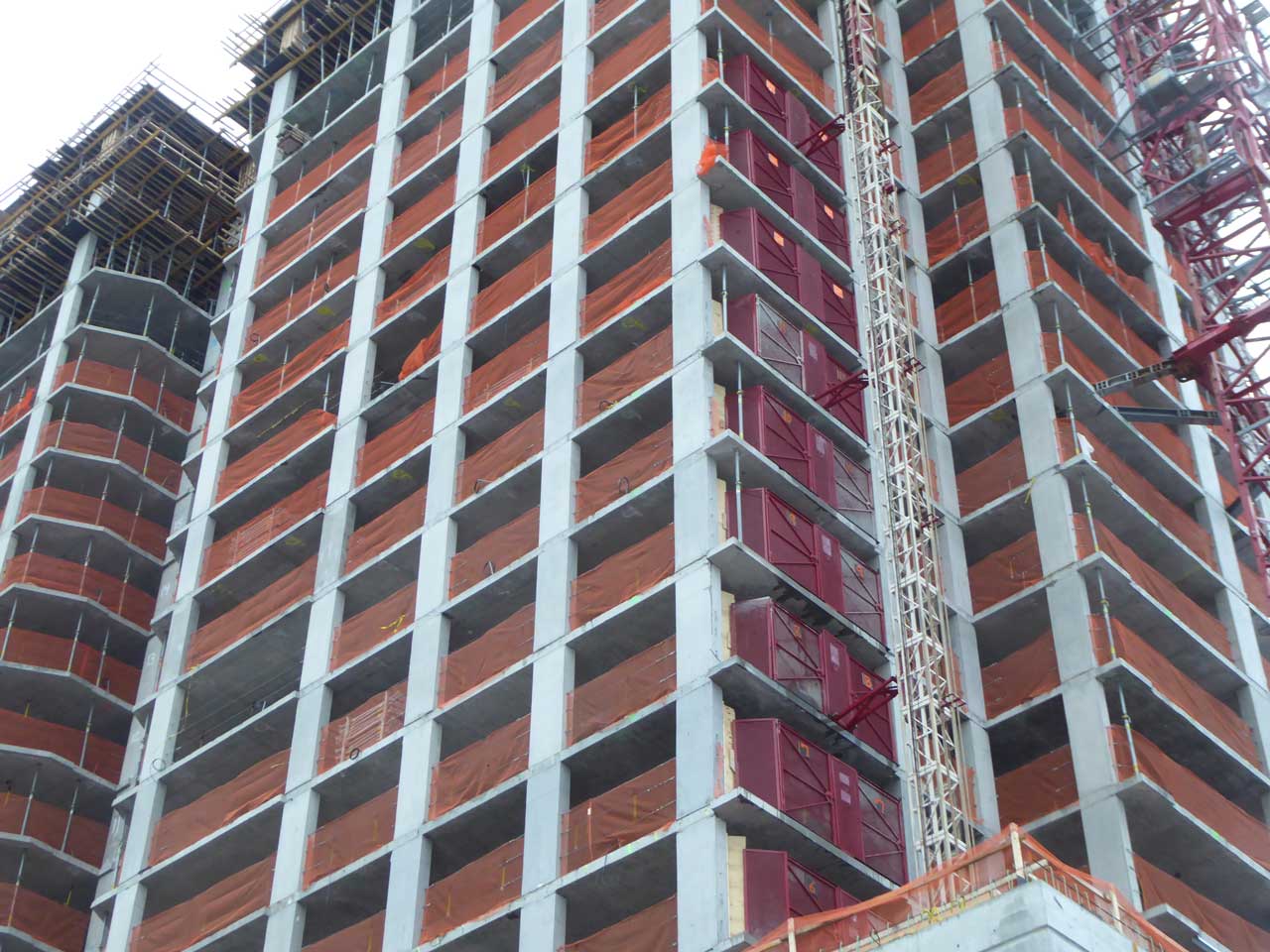 The development was topped off in April 2018, as previously reported by Jersey Digs. The developers were slated to receive $2.9 million in Section 108 loan guarantee funds from the Department of Housing and Urban Development. The municipal council voted to approve a $2 million loan to the development in 2015. The developers were also the recipients of a $2 million loan from the New Jersey Redevelopment Authority.
One Rector Street secured a $20.6 million tax credit through the New Jersey Economic Development Authority.
While the site was originally developed by Ballantine & Sons Brewers & Maltsters around 1860, the property was occupied by Newark College from 1930-1947 and Essex County College from 1963 to 1976. Science Park High School was the last occupant of the site until 2013.
The New York Times reported the tower was initially designed to preserve the façade of the historic brewery. NJ.com also reported the decorative entryway of the roughly 120-year-old malt factory and high school would be preserved. The entire property was instead demolished in 2017.
O'Neal and Boraie are also at work at 777 McCarter Highway, nearby the recently opened Mulberry Commons redevelopment and Ironside Newark. The 370-unit project is slated to include 20% low- and moderate-income units.
One Rector is within a changing portion of the City of Newark. In 2017, the Hahne & Co. building was reopened by developer L+M Development. The project included the city's first Whole Foods Market and 160 units. Philadelphia-based developer Dranoff Properties recently opened its 245-unit, mixed-use development One Theater Square just steps from Shaq Tower. Rutgers University is slated to complete construction of its 391-bed honors student housing project this summer less than half a mile from One Rector Street.
Related: