New developments in Newark like Shaq Tower and Halo are underway alongside several adaptive reuse and preservation-minded projects that are aiming to revitalize the city's central core.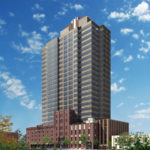 Shaquille O'Neal and New Brunswick-based developer Boraie Development have set an opening date for their Shaq Tower project at One Rector Street in Newark.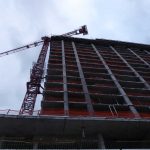 Governor Phil Murphy will speak at an event today celebrating the topping off of Newark's latest mixed-use tower.