When the initial plans for Mulberry Commons in Downtown Newark were conceived, One World Trade Center was eight years away from being completed, New York City was still a contender to host the 2012 Olympics, and Twitter had not yet been founded. Now, roughly 14 years, four mayors, and $10 million later, officials have finally cut the ribbon on the first phase of the public park.
"It's beautiful and it's a relief," Newark Alliance President and CEO Aisha Glover told Jersey Digs in regards to the opening of Mulberry Commons. "Especially when something has been going on for so long, you want to make sure that you're able to deliver on promises and really that's what everybody was able to do."
Over the years, there have been several different designs for the project and disputes over the ownership and development rights to the property. A groundbreaking ceremony finally took place in 2017.
"Good things sometimes take time," said Newark Mayor Ras Baraka. "I'm not upset that it took 15 years as long as we get more than 15 years out of it."
Since the original grand opening event on May 14 was postponed, a celebration was held on Thursday to officially welcome the public to Mulberry Commons, which was previously referred to as Triangle Park. The program featured a performance by the marching band of the South Ward's Weequahic High School along with remarks by officials such as Mayor Baraka, New Jersey Devils President Hugh Weber, and Newark Municipal Council President Mildred Crump.
Located across Mulberry Street from the Prudential Center where parking lots, train tracks, and Newark's Chinatown neighborhood once stood, the facility includes plenty of outdoor seating along with a large slide, a fountain, and play areas.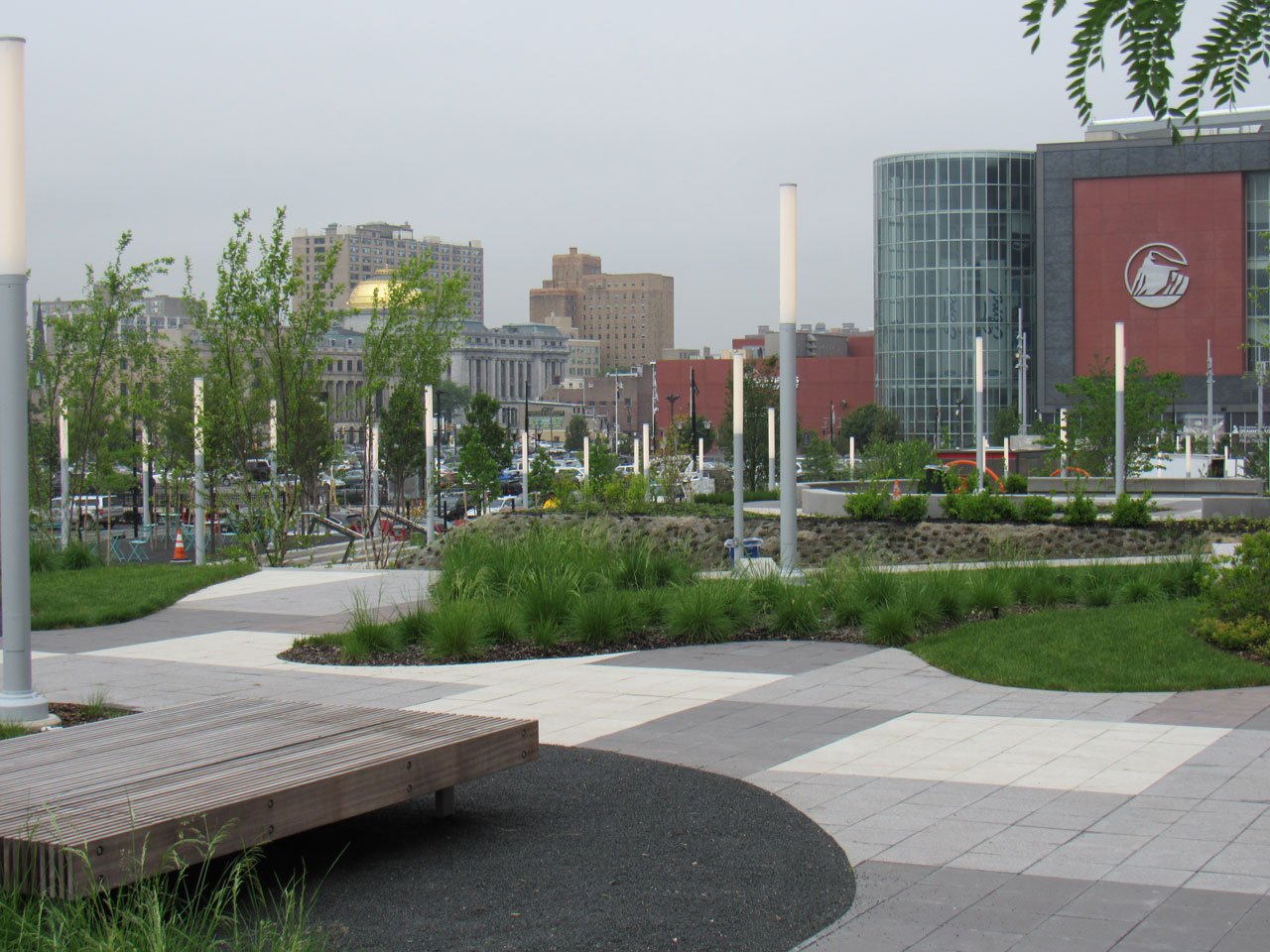 "It's a historic day," Newark's Chief Development Officer Carmelo Garcia said in an interview with Jersey Digs. "This is monumental. It's going to absolutely give Newark the trajectory that it needs to be that world-class destination city."
The park is situated adjacent to the Newark Warehouse Company Building, which is being adaptively reused into the Ironside Newark development. The adaptive reuse project is nearing completion, and when finished, Ironside Newark will include a retail space and an entrance alongside Mulberry Commons, allowing parkgoers to walk through the building to get to Edison Place.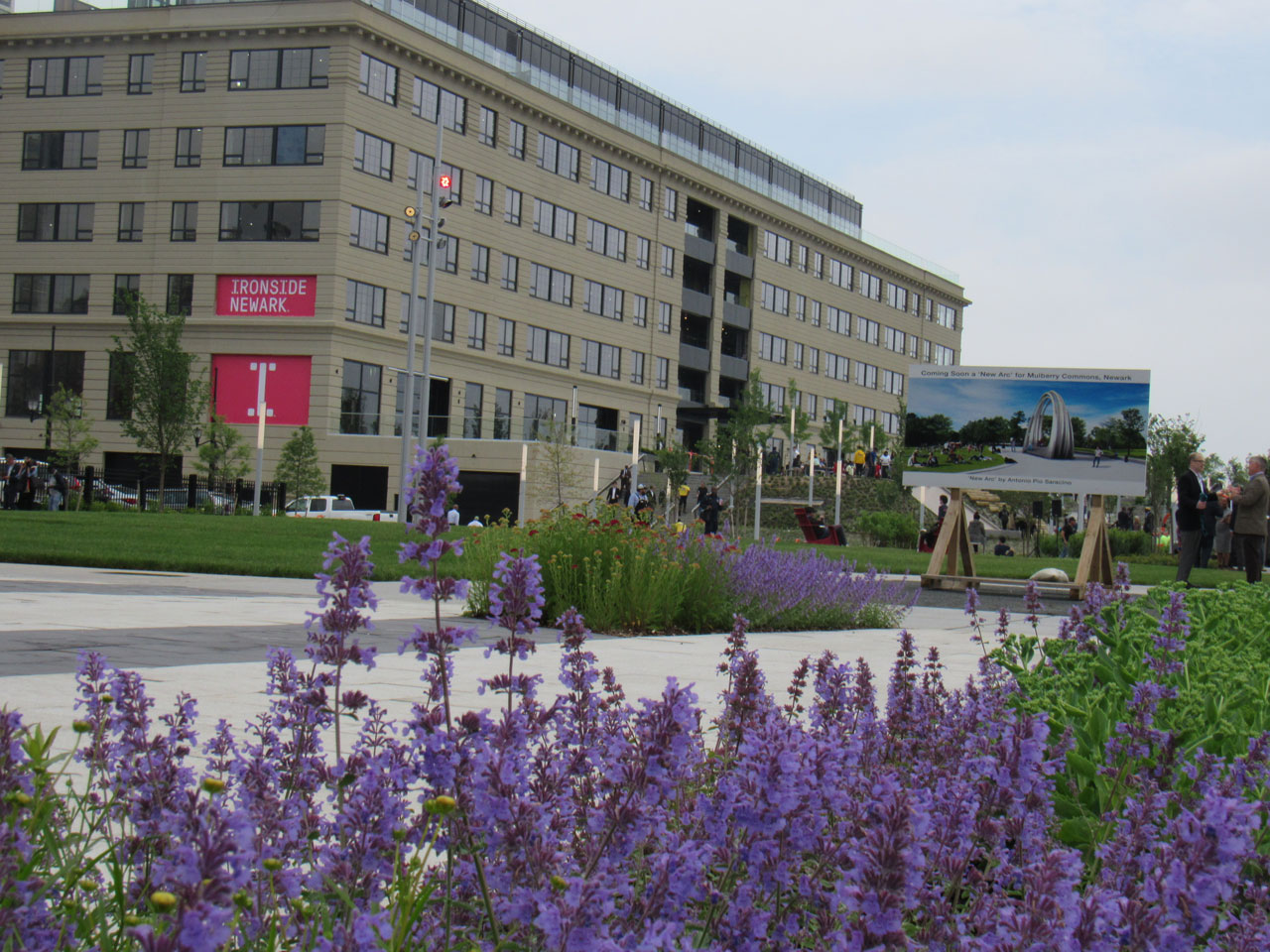 The second phase of the project calls for using what is currently an unutilized bridge over McCarter Highway/Route 21 and the Northeast Corridor train tracks in order to connect Mulberry Commons with the East Ward's Ironbound neighborhood. However, when that part of the project could be completed is unclear. Fundraising is still underway, according to Glover, while Baraka mentioned in his speech that "we're getting ready to raise the dollars to build that bridge." Garcia told Jersey Digs that work on the second phase could begin within six months.
Related: