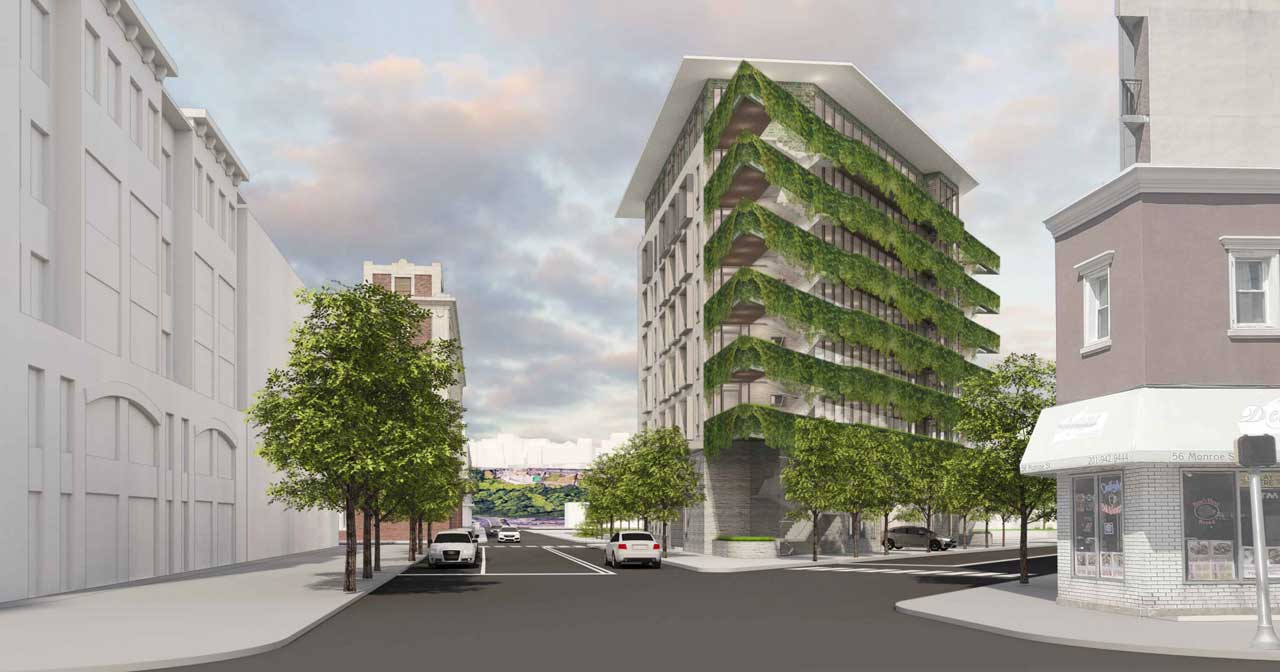 A quirky property across the street from one of the city's newest green spaces could eventually be home to a mid-rise project that includes some retail space inside a unique design.
During their March 3 meeting, Hoboken's city council passed a resolution that advanced an early proposal for 61 Jackson Street. The move awarded a company called 118 Clinton Associates LLC a conditional designation as redeveloper for the property, which is currently home to the G. Millz Boken Roadhouse bar and restaurant.
The triangle-shaped lot spans 3,400 square feet and is bounded by Jackson Street, Paterson Avenue, and Observer Highway on each of its three sides. The Jackson Street portion is directly across from Southwest Park, a one-acre recreational area that opened in 2017 and could be expanded in the future.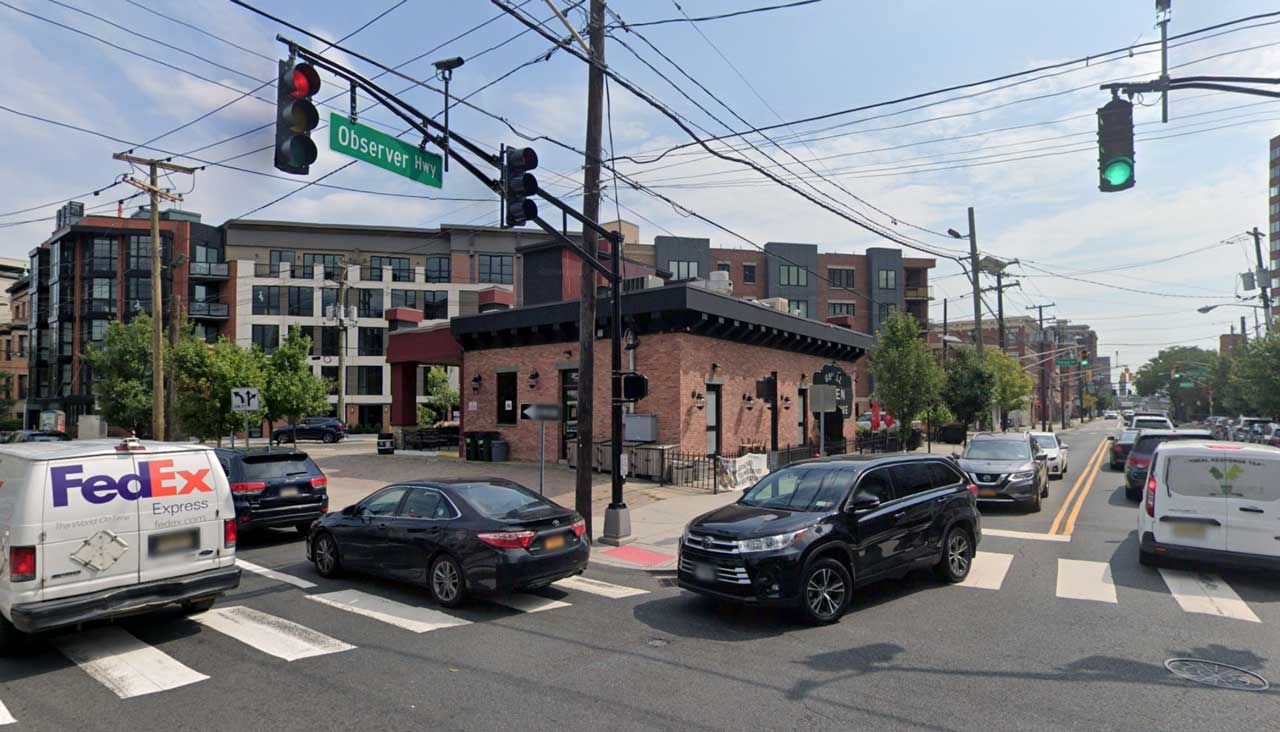 The development currently envisioned for the site is called The Terraces and is designed by Hoboken-based Nastasi Architects. The current proposal calls for a seven-story mixed-use structure that could include over 3,000 square feet of ground-floor retail space plus five garage parking spaces.
The remaining floors would include twelve residential units that skew larger consisting of a single one-bedroom, five two-bedroom, and six three-bedroom spaces. One of the units would be designated as affordable housing per Hoboken's regulations and all the dwellings are slated to feature balcony outdoor spaces adorned with greenery.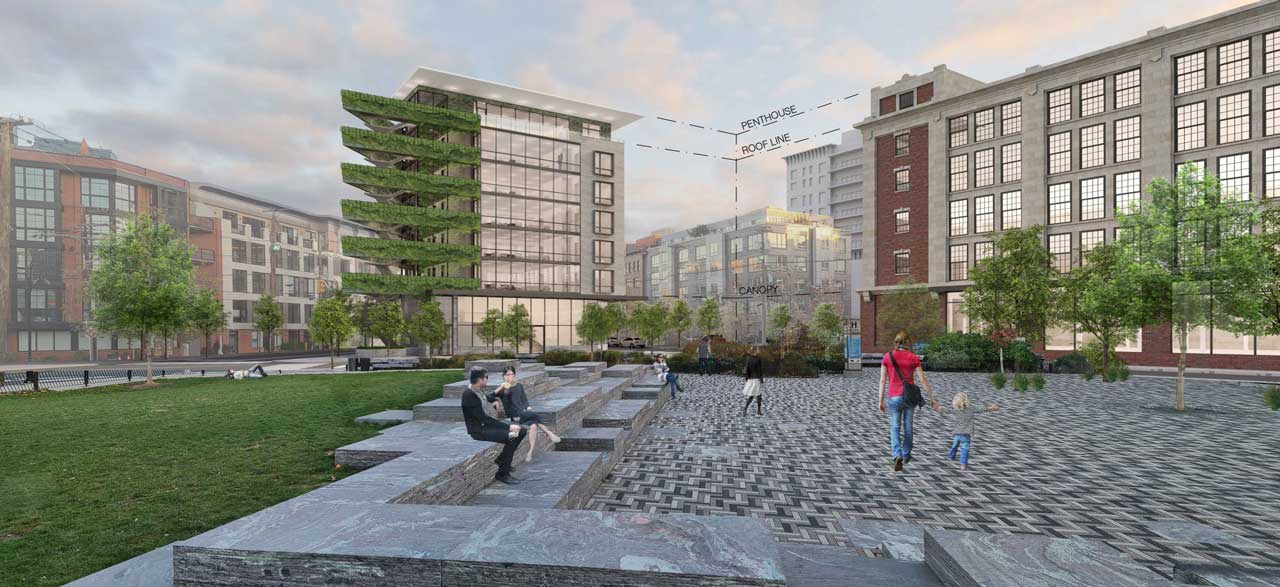 The proposed project includes interior space for bicycle parking plus a green roof and falls within the city's Southwest Hoboken Redevelopment Plan, enacted in 2017. The current version would need a few variances to move forward, the most notable of which relates to building height of 74 feet where a maximum of 40 feet is allowed.
The city and property owner will now commence negotiations on a redevelopment agreement for the parcel, which will need to be approved by the council at a later date. The G. Millz Boken Roadhouse will continue to operate at the building as discussions play out.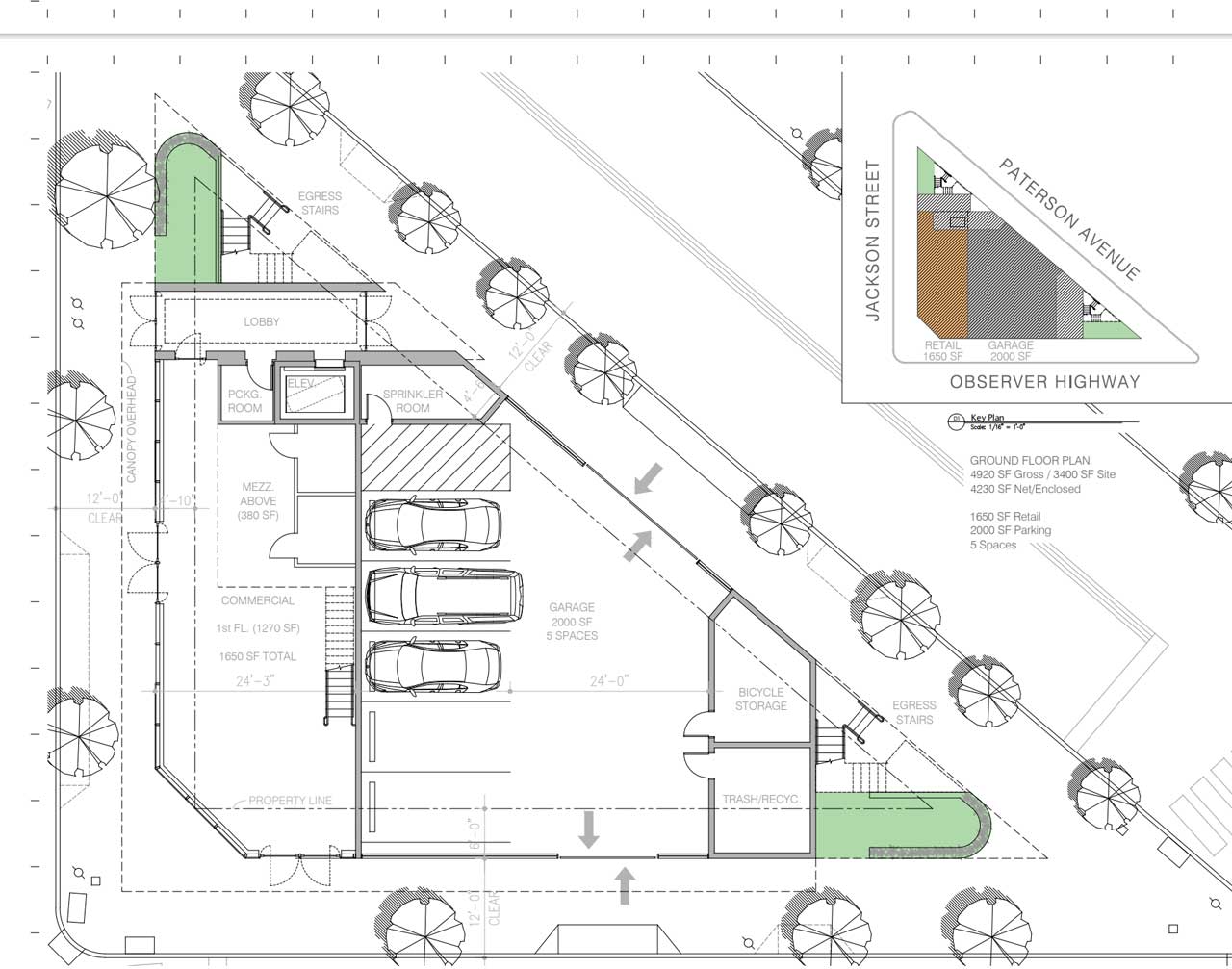 The proposal is one of several plans for Southwest Hoboken that have yet to be finalized but continue to be negotiated. Other possible developments include a plan to redevelop the Windsor Wax building and a 32-unit proposal along Newark Street across from one of the city's firehouses.