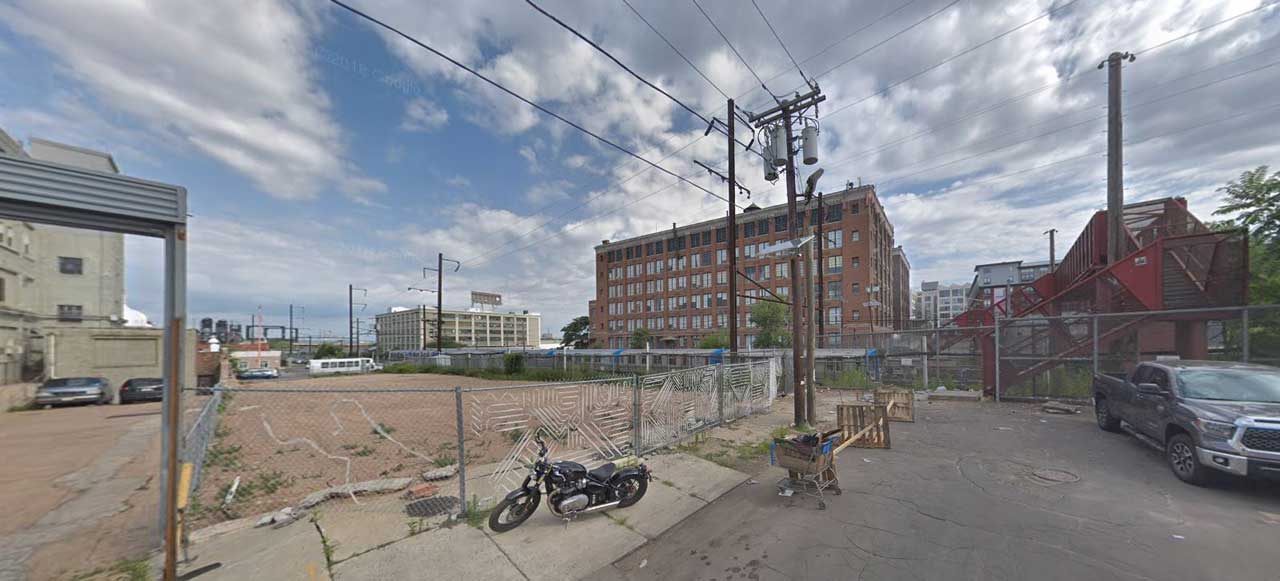 Back in 2017, a two-story industrial building at 161 Van Wagenen Avenue in Jersey City's Marion section was torn down. The demolition came close to a year and a half after the site was listed for sale with conceptual plans of a 58-unit building and several months after the premises were sold for $3.1 million to a firm called 161 Van Wagenen Ave, LLC. Now, it has been revealed that the LLC has plans for a much larger development to be constructed along this dead end street off of Broadway.
A public notice shows that 161 Van Wagenen Ave, LLC is looking to build a 13-story building at the site. The structure would contain 124 units, 13 of which would be "affordable," according to the notice. No retail space is apparently planned for the development.
The company is seeking Preliminary and Final Site Plan approval from the Jersey City Zoning Board of Adjustment in order to move forward. The board is scheduled to hear 161 Van Wagenen Ave, LLC's application, which also calls for variances such as height, density, and parking, during its meeting on Thursday, April 25, at 6:30 p.m.
City tax records show that the company is registered out of a post office box in Jersey City. Firms registered out of the same address own several other properties within city limits, including the site of the relatively recent four-story building at 628 Summit Avenue near the Five Corners and the property at the corner of Summit and Hoboken Avenues where a 14-unit development is planned.
The .34-acre site sits adjacent to the PATH tracks, directly opposite Mana Contemporary. A bridge over the tracks allows pedestrians to reach Newark Avenue from Van Wagenen Avenue.
The news of this project comes amid renewed discussion over the last year about a possible PATH station in the Marion community. As part of a settlement agreement that was reached last year between the City of Jersey City and the Port Authority of New York and New Jersey, the latter agency was expected to study the possibility of adding the city's fifth PATH station in this neighborhood.
Note to readers: The dates that applications are scheduled to be heard by the Jersey City Zoning Board of Adjustment and other commissions are subject to change.