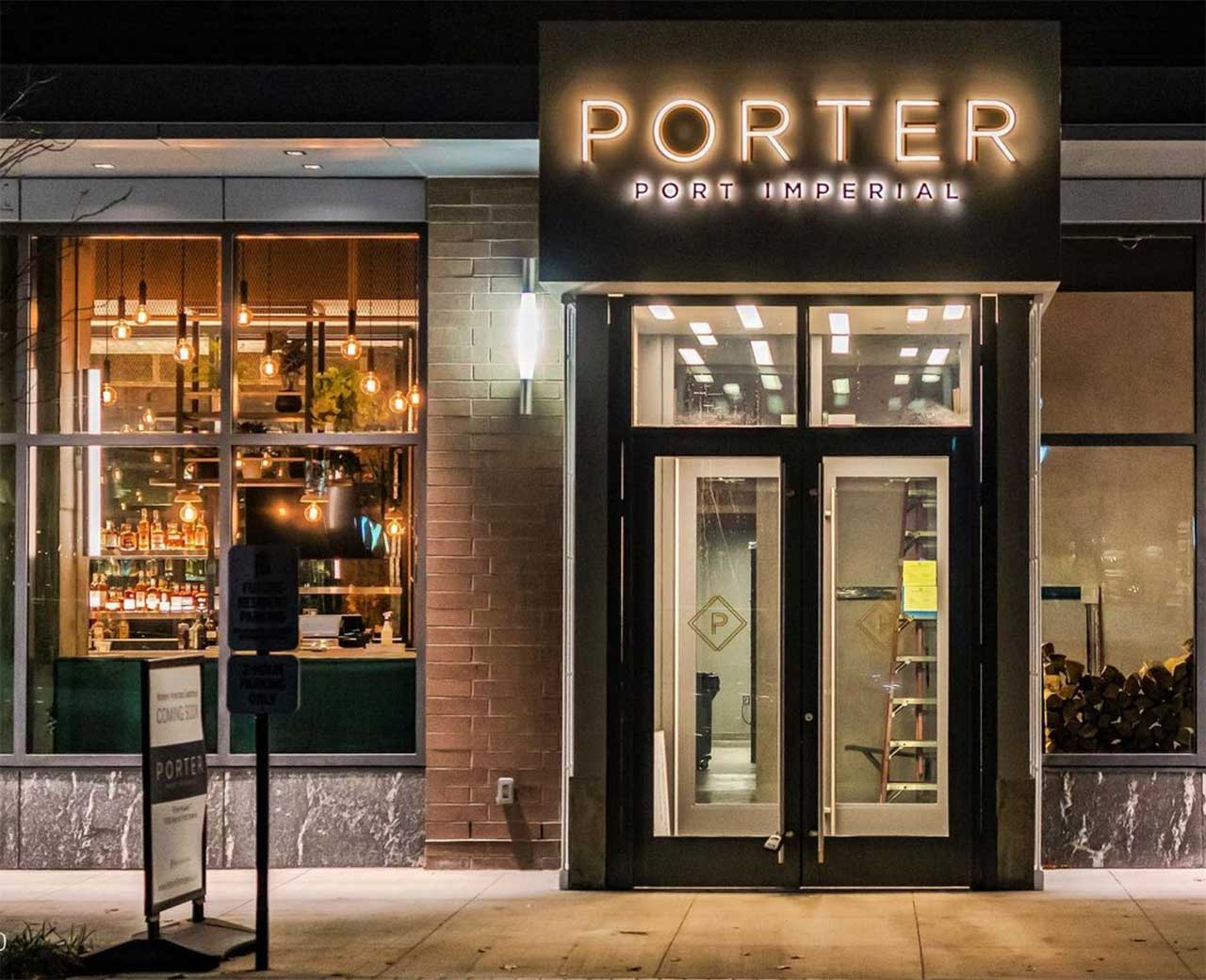 Two chefs with decades of experience in New York City have teamed up to bring coal-fired entrees, shareable small plates, handcrafted cocktails, and an in-house bakery and café to a modern space across the Hudson River.
Earlier this month, Porter started serving diners inside their 4,000-square foot space at the RiverHouse 11 complex. Situated in Weehawken's Port Imperial neighborhood, the gastropub features an open dining area with views of the kitchen, edge wood tables, and a full bar that is ready for a post-COVID world.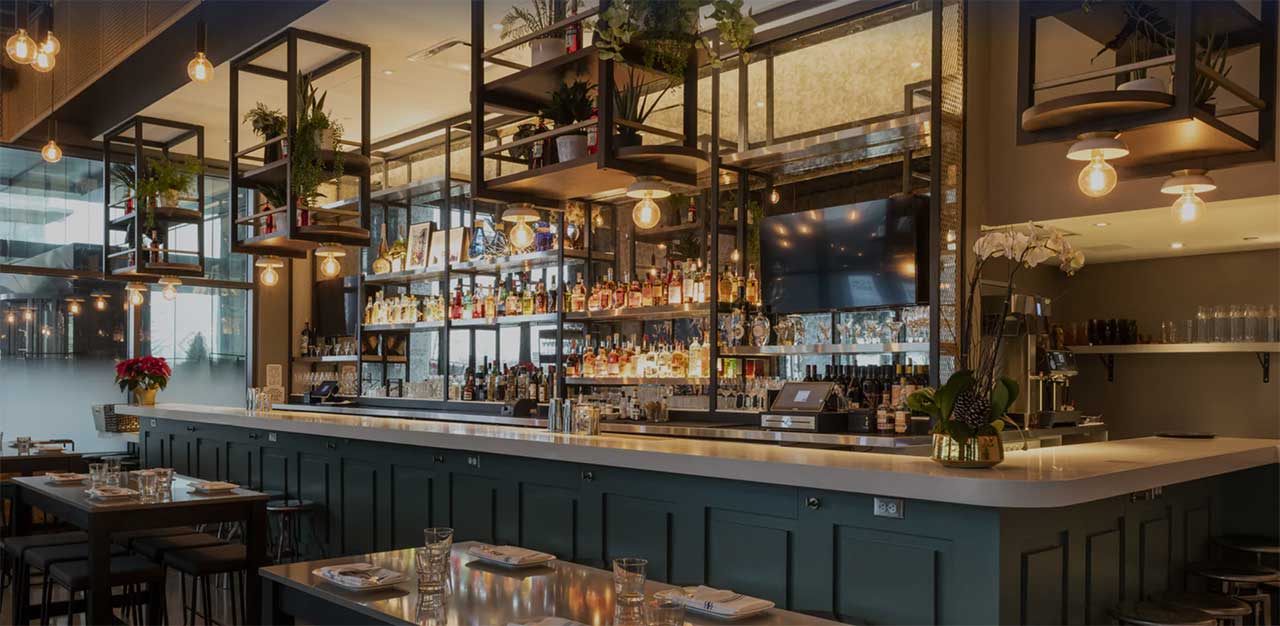 Dinner service at Porter is helmed by Executive Christopher Lim, who spent over 20 years cooking at Michelin-starred Manhattan restaurants like Daniel, Bar Boulud, 21 Club, and BLT Steak. He later worked with Marc Forgione's team as Corporate Chef and assisted with the openings of American Cut steakhouse locations in Tribeca and at Atlantic City's Ocean Casino Resort.
It was there that Kim met the other half of Porter in Executive Pastry Chef Tara Glick. She spent two years on the beverage team at Eataly and also curated much of Porter's drink program, which features over 120 wines that are organic and locally sourced, unique beers, and handcrafted cocktails.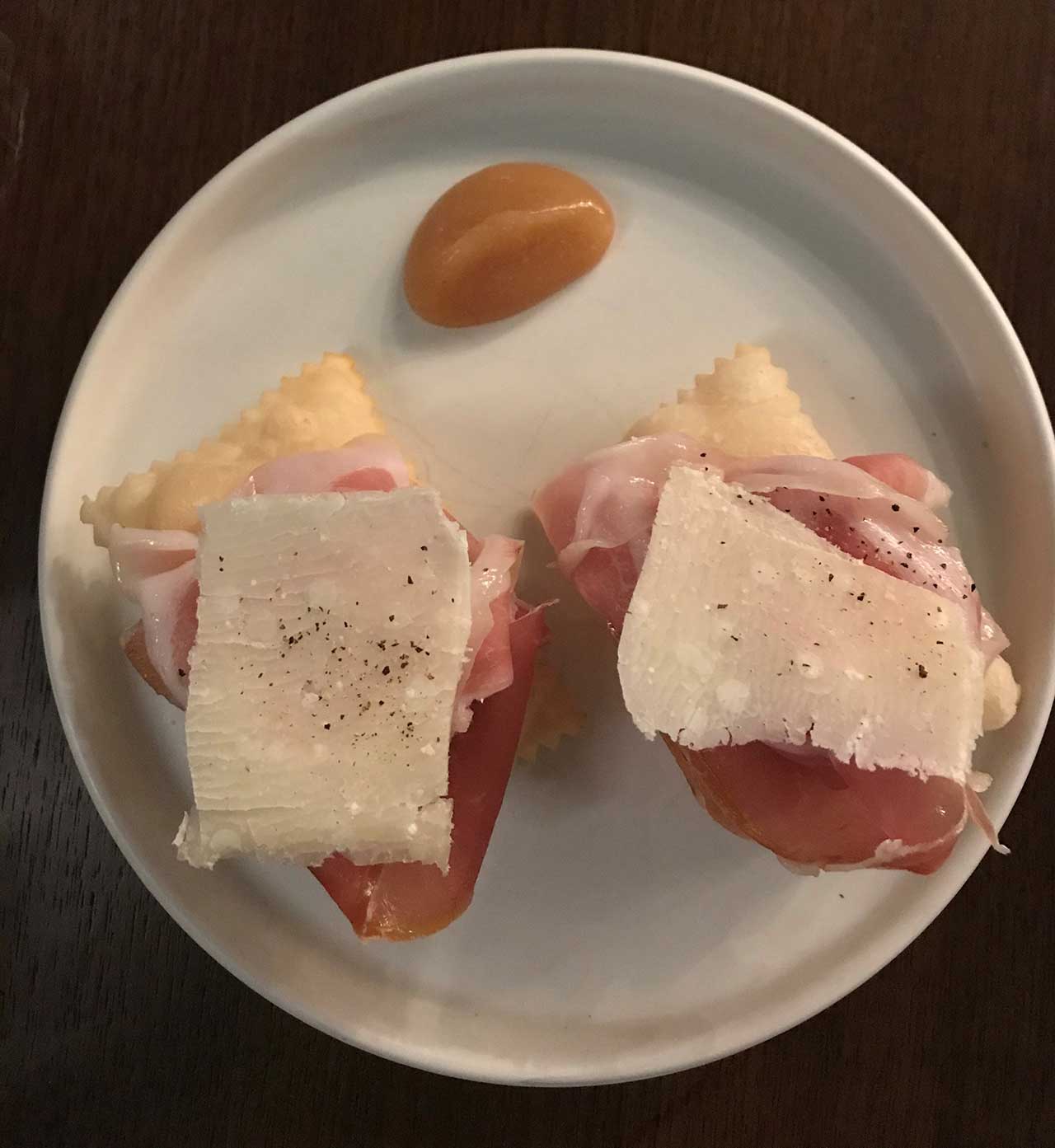 Porter's menu is seasonally driven and consists of shareable small plates, pizzas, and coal-fired entrees. The restaurant's sharables include a spin on oysters casino baked with pancetta and oregano breadcrumbs or a light gnocco fritto complemented with prosciutto, parmigiano, and quince jam.
The restaurant's hand-crafted pizzas come from their wood-fired oven, with options like a black and white pizza with cauliflower, fior di latte, fontina, and black truffle paste or a New York-style pepperoni with soppressata, mozzarella, and "slice shop" toppings.
For those in a less communal mood, one of the standout entrees is a duck breast with braised red cabbage, persimmon, and star anise. Other mains include a rotating market fish with seasonal preparation or a pork chop with lentils, baby turnips, apples, and grainy mustard.
A few desserts from Glick including a Tiramisu Affogato with Zabaglione ice cream and a shot of poured over La Colombe espresso round out the restaurant, which additionally features an in-house market dubbed Porter Provisions. It offers a selection of grocery items like condiments, jams, sauces, and dry pasta, as well as housewares like candles and soap.
The addition of Porter's 115-seat dining room marks the end of a surprisingly busy year for this small stretch of Hudson River real estate. Both Marcus at NoHu Rooftop and The Highwood have opened within a few blocks of Porter's location at 1100 Ave at Port Imperial, perhaps a good sign for the area's post-COVID culinary scene.
Porter is accepting reservations through their website and operates Tuesday through Friday from 5 p.m. to 11 p.m. Their weekend service, which will implement a brunch menu in the coming months, runs from 10 a.m. to 10 p.m.
The restaurant is currently providing take-out service six days a week from 5 p.m. until 9 p.m. Tuesday through Sunday.