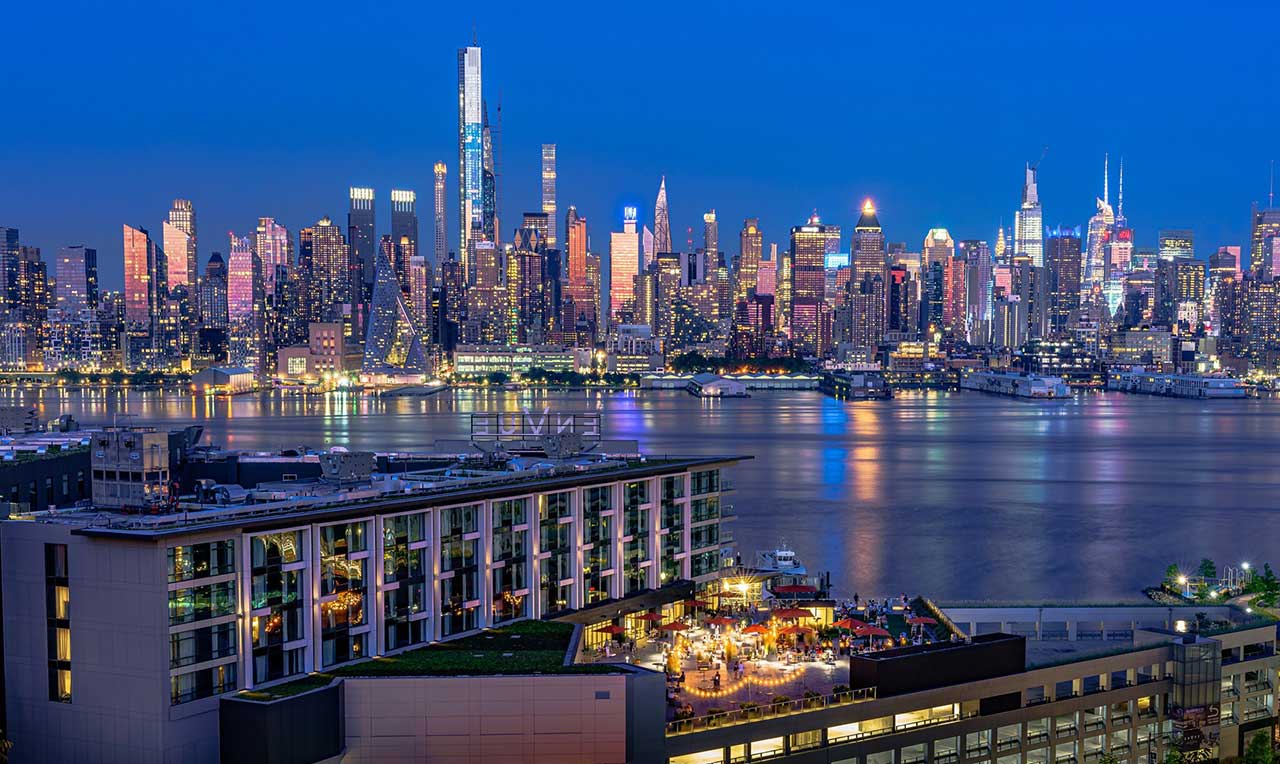 A James Beard-winning chef who has been steadily increasing his footprint in New Jersey has officially brought his signature soul food style to rooftop space along the Hudson River.
Last week, the EnVue Hotel announced a takeover of their outdoor dining facility by Marcus Samuelsson. The 15,000-square foot restaurant, located on the property's sixth floor, was launched last year after Mack-Cali and Roseland completed the building's construction.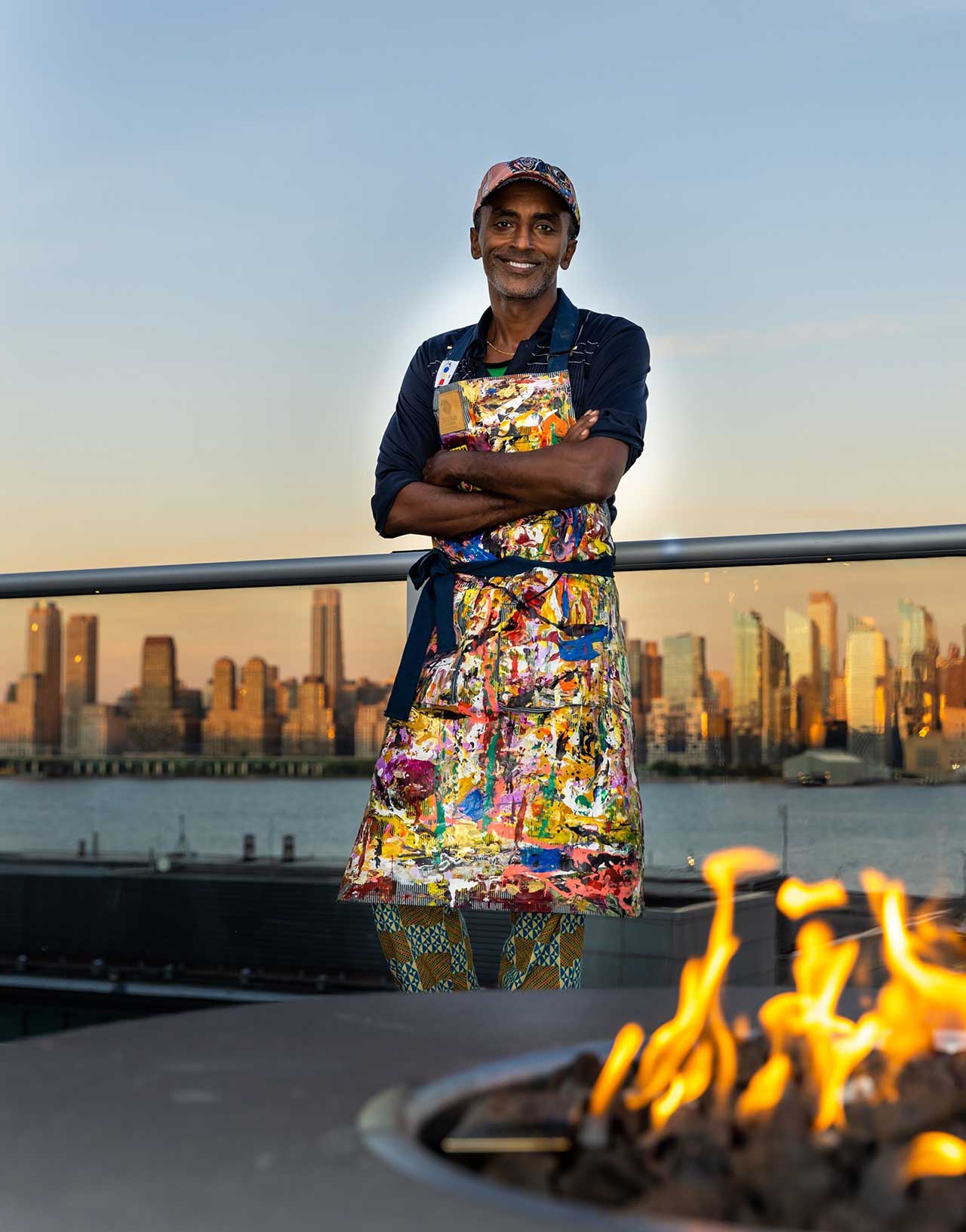 Samuelsson is an acclaimed chef, cookbook author, and TV personality, among other credentials. His iconic Red Rooster in Harlem put him on the map and his latest Weehawken endeavor is looking to be a great food and beverage option amid the COVID-19 pandemic.
"Right now, being able to have a great meal outside in a beautiful setting with incredible views is needed more than ever, which is what made this opportunity one I couldn't pass up," Samuelsson says. "Our team is beyond excited to cook with the best of summer produce from our favorite local farms and suppliers and serve our customers in a beautiful spot where they can hopefully relax and unwind for a moment during these trying times."
Samuelsson has become pretty familiar with the Garden State in recent years. He opened Marcus B&P inside Newark's Hahne & Co. building in 2017 and has spent much of this year collaborating with non-profit World Central Kitchen to help bring free daily food delivery service to Newark residents at the clip of 100,000 meals per day.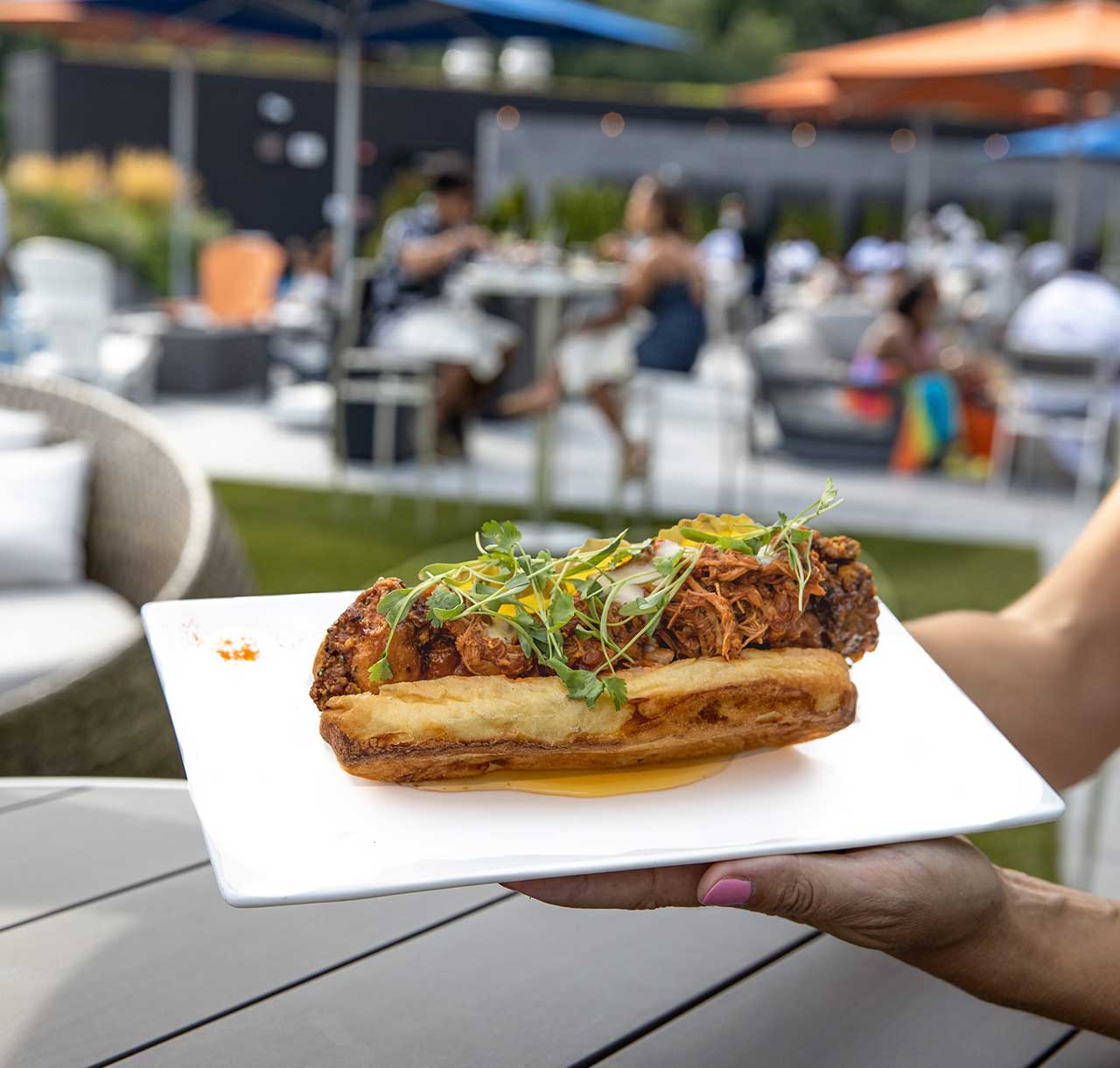 His latest Jersey endeavor, dubbed Marcus at NoHu Rooftop, is a pop-up that sports a seasonally inspired menu. Starters range from the famous M's Cornbread with peach jam and honey butter to a crispy "bird dog." Main dishes include steak frites, a grilled salmon dish with bok choy, clams, and miso broth, and a farmer's garden entrée with glazed mushrooms, eggplant, and pickled cauliflower rice.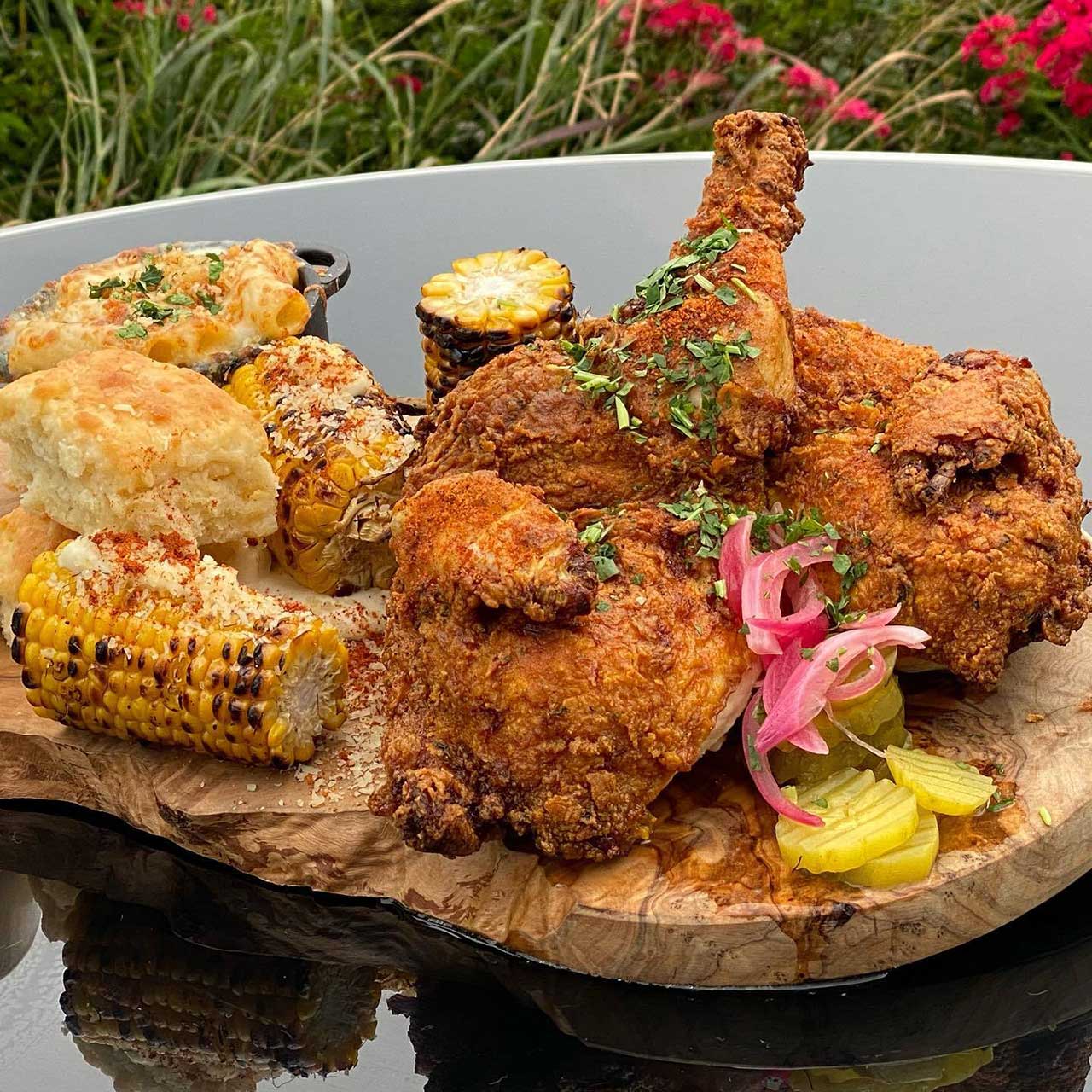 The restaurant features several seafood tower options and two plates that are designed to share. The first, dubbed Bird Royale, includes a whole fried chicken, grilled corn, and mac 'n cheese plus biscuits, while the second features a whole roasted branzino with pickled onions and garlic rice.
Cocktails at the restaurant include a Brownstoner, which consists of nutmeg-infused bourbon, Cherry Heering, and St. Germain. A Bourbon Street concoction of Irish whiskey, New Orleans-style cold brew cofree, orange, and almond comes frozen. Local beers from Hoboken Brewing Company and various wines round out the libations.
Marcus at NoHu Rooftop opens at 3:00 p.m. Monday through Friday and closes at 1:00 a.m. on weekends and 5:00 p.m. Sunday through Thursday. The restaurant's rooftop brunch, which includes Samuelsson's famous fried chicken and cornbread waffle with hot honey and pickles, will be served on Saturdays and Sundays from 11:00 a.m. to 3:00 p.m. They can be followed on Instagram at the handle @marcusatnohurooftop.
Related: