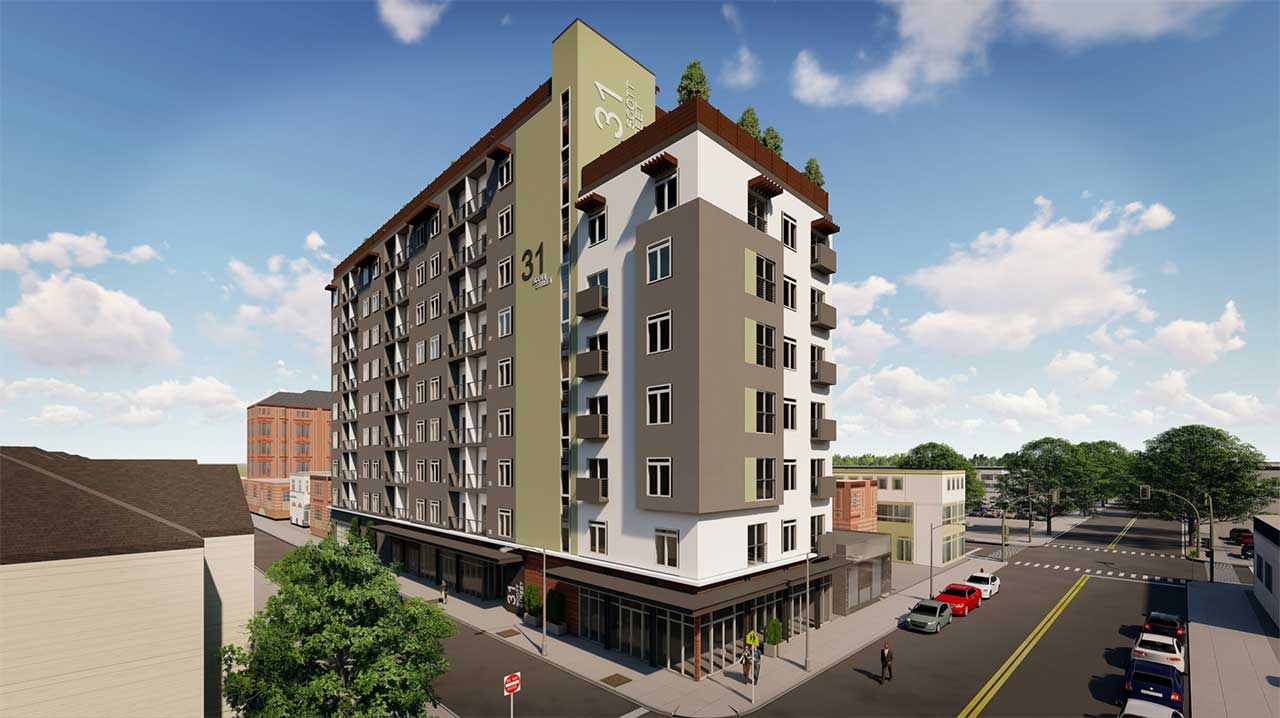 A proposal to bring a new development to a group of properties situated a few blocks south of the federal government complex in Newark could soon advance.
The plans call for a nine-story building to come to 337 and 339 Mulberry Street along with neighboring 17, 19, 21, and 23 Scott Street in the Central Ward.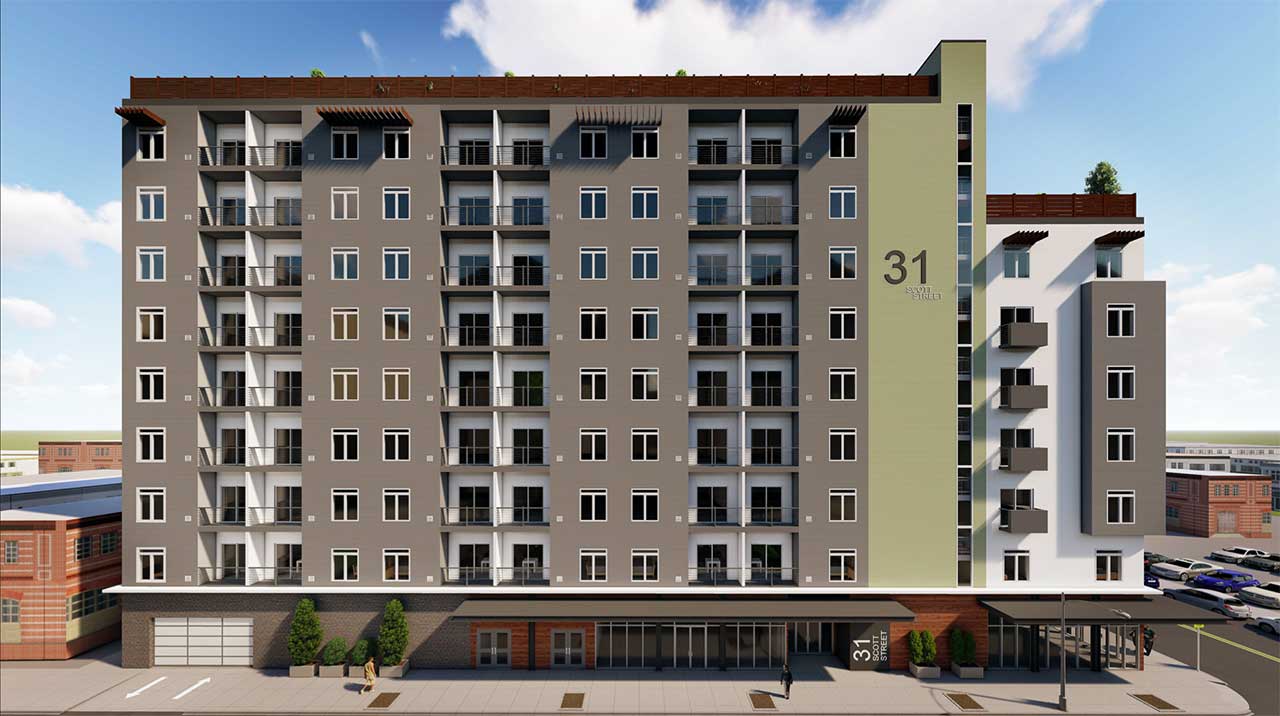 "Vacant properties used for construction equipment storage will be developed with a mixed-use building including 1,458 square feet of ground floor retail space, eight levels containing 92 apartments, and ground floor amenities for the apartments," according to an August 3 report from Dolan & Dean Consulting Engineers, LLC.
The development would also include 13 parking spaces and a roof garden.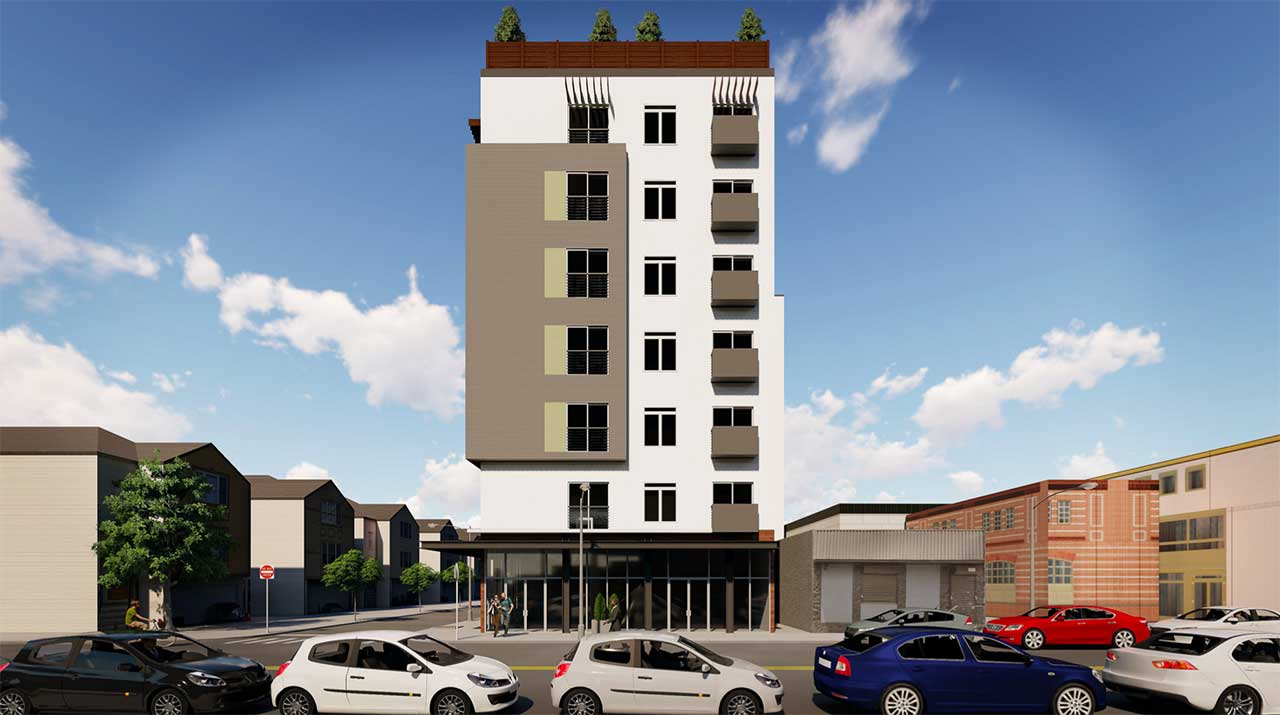 Site plans from OCA Architects, Inc. that were submitted to the City of Newark show that there would be 14 two-bedroom units and that three types of one-bedroom units would make up the remaining 78 apartments.
Municipal legislative filings in 2018 referred to this project as "Scott Towers," but the latest renderings appear to brand this project as "31 Scott Street."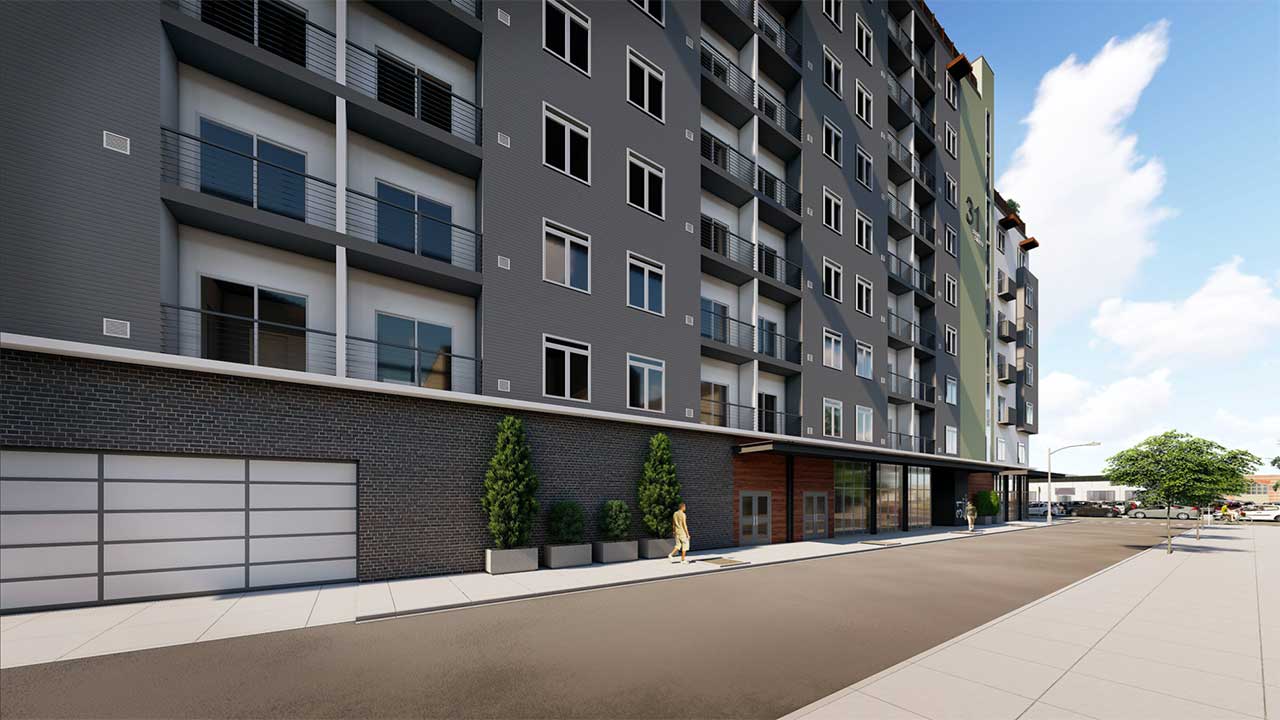 A notice lists the applicant's name as AC&J Restoration Group Corp., while site plans refer to the owner as ACNJ Restoration Group Corp. State business incorporation filings show that a company named AC and J Restoration Group Corp. was registered out of Hillside in 2016.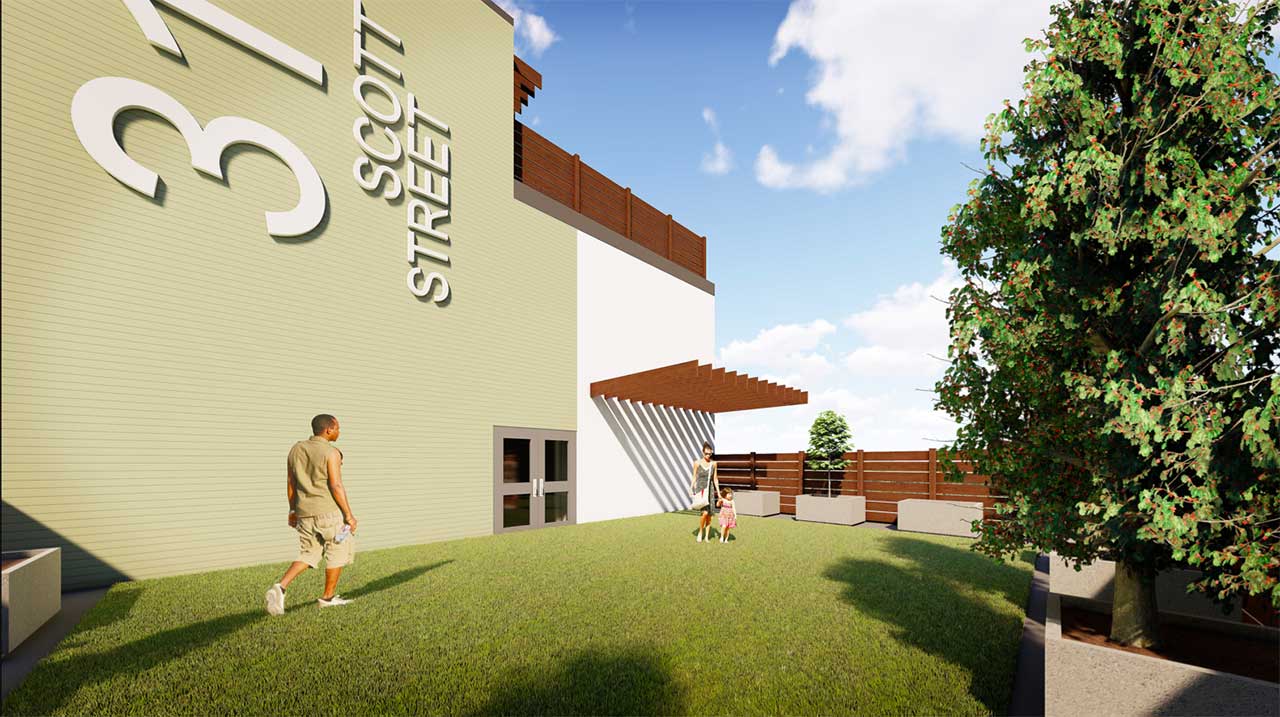 More than two years ago, the Newark Municipal Council passed a resolution authorizing the sale of 333, 337, and 339 Mulberry Street plus 17, 19, 21, and 23 Scott Street to the developer for the negotiated price of $200,000. At the time, the project called for "approximately 90 units of affordable and market rate housing" along with one commercial space.
This application is scheduled to go before the Newark Central Planning Board during a Zoom meeting on Monday, August 17 at 6:00 p.m.
Note to readers: The dates that applications are scheduled to be heard by the Newark Central Planning Board and other commissions are subject to change.
Related: