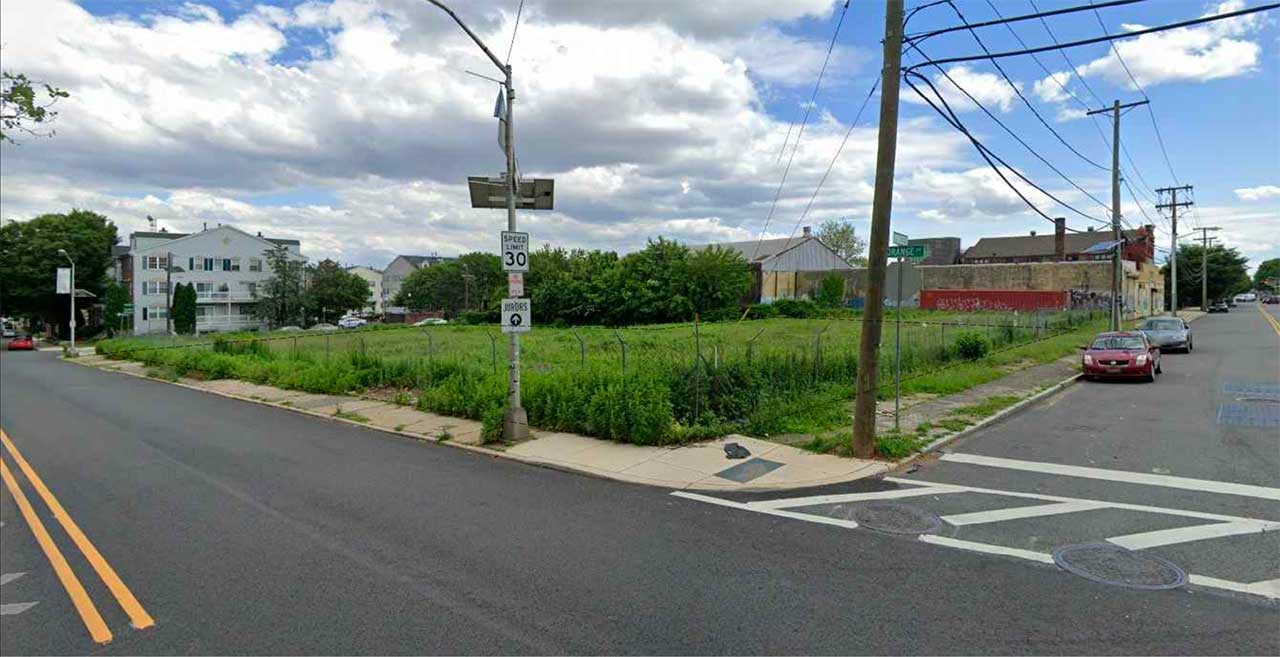 A proposed development in Newark's Central Ward could bring more than 100 residential units to a site located near the Springfield Avenue Marketplace should the project come to fruition.
The vacant lot at 66-80 South Orange Avenue, which stretches between Prince and Broome Streets, remains the subject of a proposal by KS 66-80 South Orange Avenue, LP. Site plans from Inglese Architecture + Engineering that were released this month by the City of Newark show illustrate that the Ironbound-based developer is envisioning a five-story multi-family building with 108 units.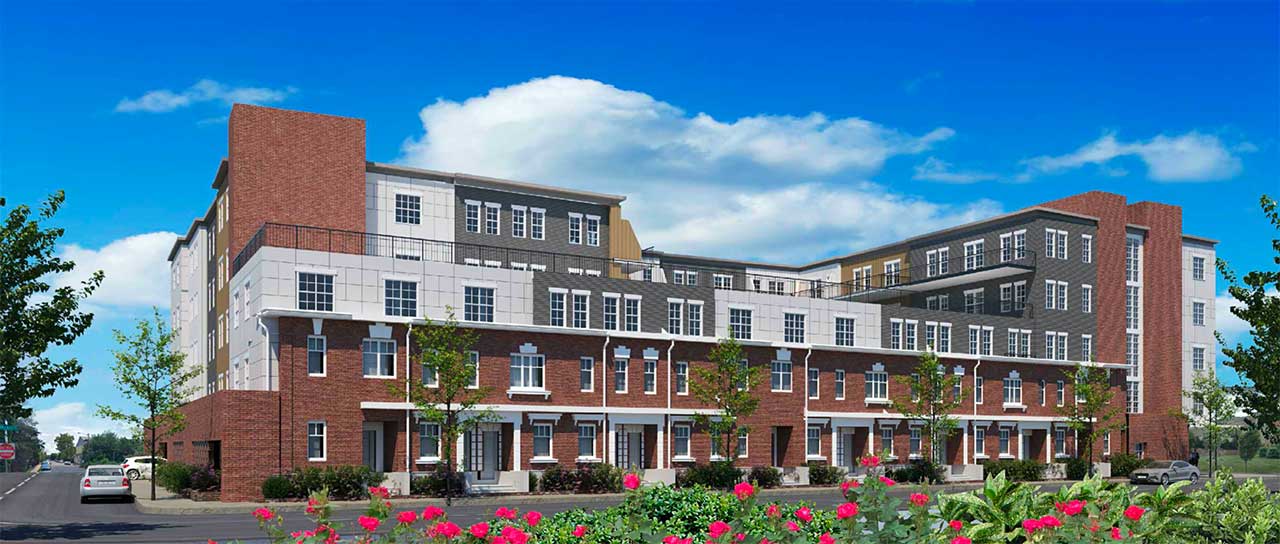 The project would also include two community terraces and 75 parking spaces, according to the site plans. The ground floor would contain eight townhouses while the units on the second, third, fourth, and fifth floors would consist of 10 studios, 84 one-bedroom units, and six two-bedroom units.
A February memorandum to the Newark Zoning Board of Adjustment (ZBA) from Gerard Haizel of the Nishuane Group stated in part that although projects of this sort are not permitted in this zone, "the proposed mid-rise development is appropriate for this site" and that "the proposed townhouse units of the proposed development, located on the South Orange frontage, tie in well with the existing townhouses of Society Hill located to the east and the north."
Jersey Digs first reported on this project back in March. A public notice at the time indicated that this development would consist of 109 units if approved by the ZBA. The developer's application originally stated that 109 units were planned, but handwritten updates show that this number was adjusted to 108.
Haizel's February memorandum noted that "the applicant should clarify this discrepancy and correct the appropriate documents."
The matter was later listed on the agenda for the ZBA's meeting on July 23 under the "requests for adjournments" section.
Related: