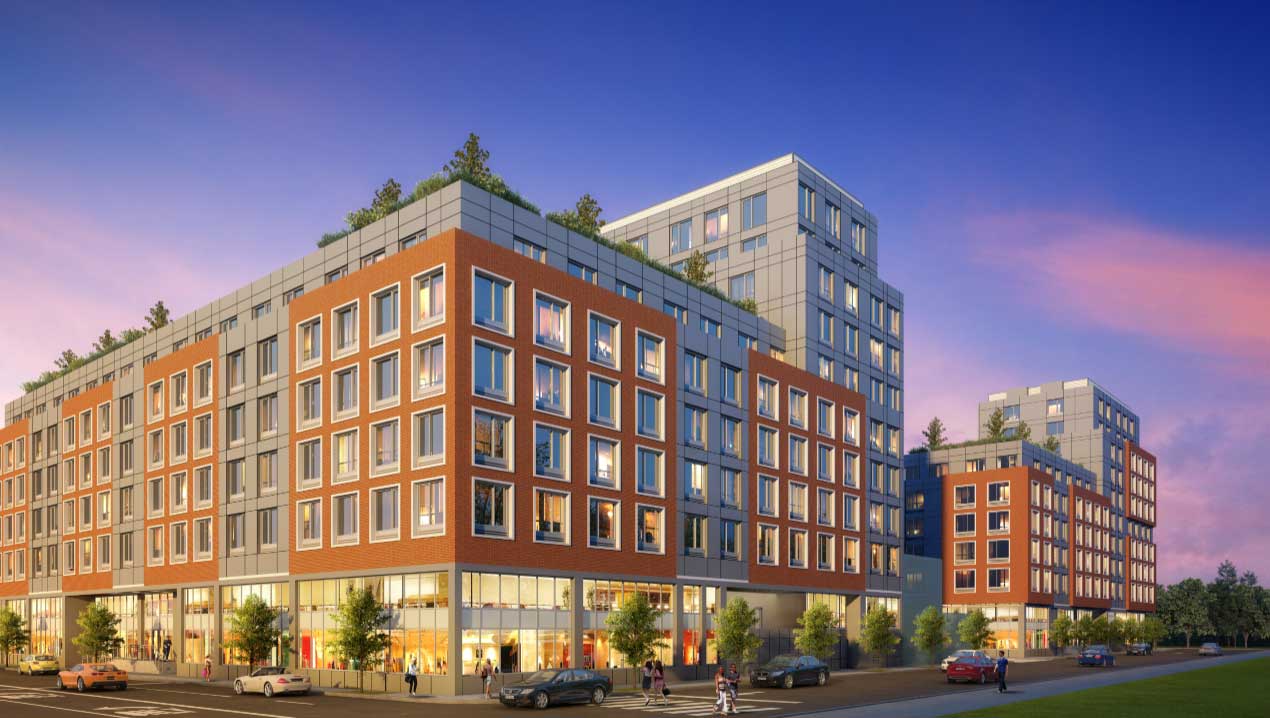 The extent of Jersey City's powers under a decade-old redevelopment plan is at the center of a new legal battle being waged by a local company, one they hope will end with officials approving their new mixed-use development on Grand Street.
In early July, three LLCs owned by Mecca Properties filed suit against Jersey City's planning board, the mayor and council, the Jersey City Redevelopment Agency, several officials, and Bates Redevelopment LLC, an entity owned by developers Sanford Weiss and Alex Wright. Mecca says that on April 18 of this year, they submitted a complete application to develop three parcels they own at 466 Grand Street, 448 Grand Street, and 28 Center Street into a 269-unit residential building with 20,000 square feet of retail space.
Mecca worked with New York-based Mancini Duffy on the building's design, which spans about two acres, and would partner with Molfetta Corp on the construction. But the company says they were "shocked" when the planning department notified them they did not have standing to build since their land falls within the Bates Street Redevelopment Plan, and no owner in the city can develop their property unless they are designated as a redeveloper.
In a letter to the city, Mecca claims they actually were designated a developer under the original redevelopment plan, which was first enacted in 2006. The current plan protects property owners like Mecca that own contiguous lots of at least 15,000 square feet from having their land seized, but the city's planning board had considered removing that language and adding a section that would allow condemnation of the properties and give Sanford Weiss' company total control over the development of the four blocks.
While the proposed changes were eventually tabled by the board on July 10, Mecca went ahead with their lawsuit because they claim the city is violating their civil rights by not processing their submitted application within a 45-day timeframe. In a scathing letter to the board, the company accuses the city of catering to one developer's vision for the land at the expense of their company, who actually own the property and have had a presence in Jersey City for over a century.
"When the Administration says 'Jersey City, Make it Yours,' who are they talking to? It is clear to those of us who have been here for generations, the invite really seems to be to all those who live outside of Jersey City. It certainly does not seem like they are talking to us," the letter states.
Mecca says they are on board with some needed infrastructure upgrades the city has pressed them on for the area. The company claims they met with officials from the Municipal Utilities Authority on June 11 and discussed contributing financially to a new pump station that is needed for the area. In addition, they say their plan would contribute $1 million to the Open Space Trust Fund and insist they will not request a tax abatement for the project, and never will.
The area encompassing the Bates Street Redevelopment Plan is admittedly somewhat dormant, which is part of the reason for the city's actions on changing the condemnation rules. The neighborhood includes a construction site at 460 Grand Street, a 10-story, 82-unit complex with 7,501 square feet of retail and 112 parking spaces that was granted a 10-year tax abatement by the city council in 2015.
That project is just about the only thing going on. Another development from Pegasus Enterprises at 100 Colden Street was approved in 2016 but has yet to break ground. It is currently being marketed as Golden 100 despite remaining a vacant industrial property.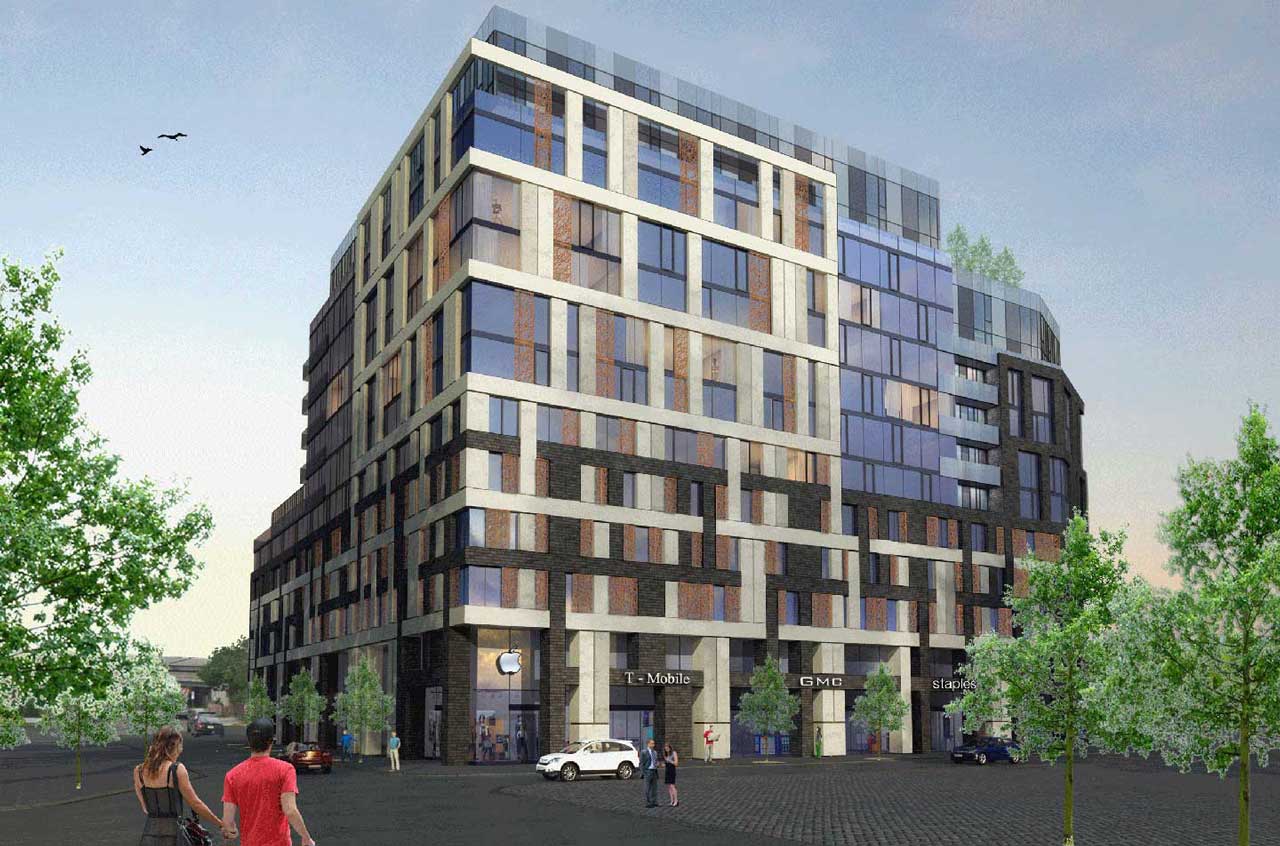 For their part, Mecca says they could have shovels in the ground approximately 16 months after getting final approval for their project. They argue in their lawsuit that the city's actions have placed their property under a cloud, hurt its value, and are seeking a declaration from the court that they have the standing to develop and to compel the planning department to process their application.