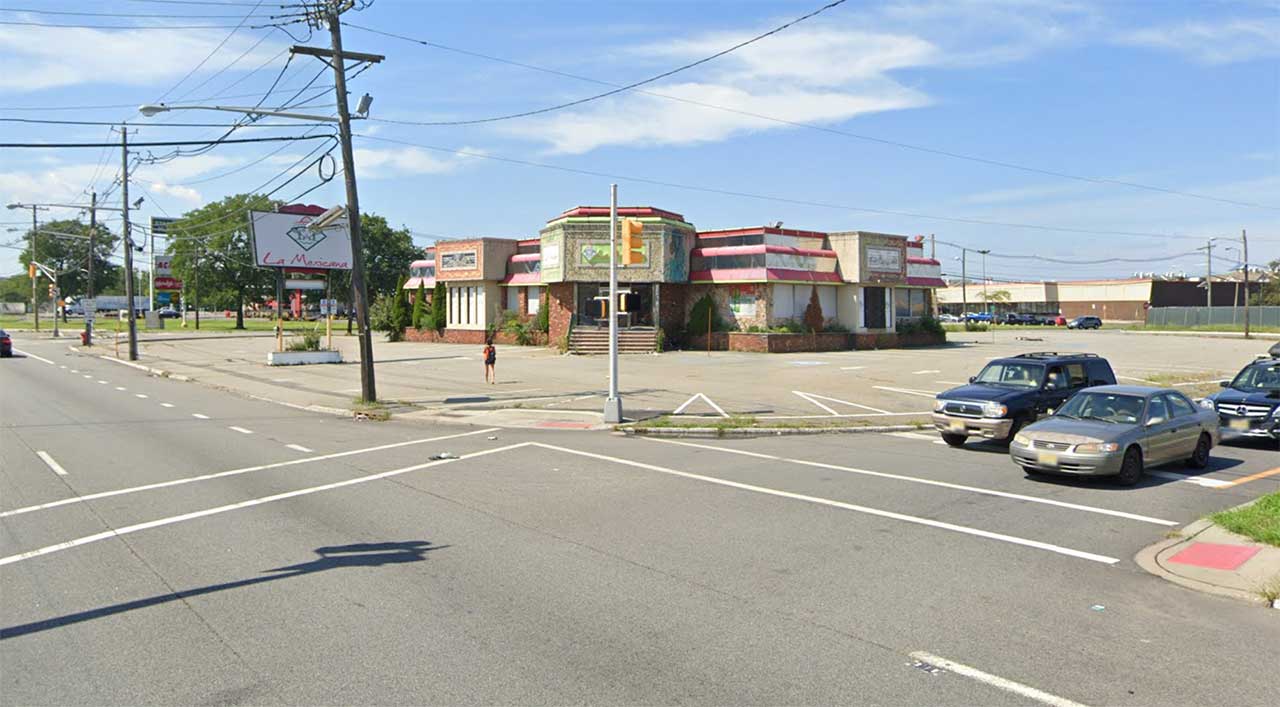 A property situated a stone's throw away from the Bayfront development site could itself become home to a new residential project.
Leontarakis JC-440 Real Estate, LLC is seeking to bring an eight-story building to 405 Route 440 in Ward A. The Fort Lauderdale, Florida-based company submitted an application to the City of Jersey City that says that 158 units and 108 parking spaces are envisioned for the site.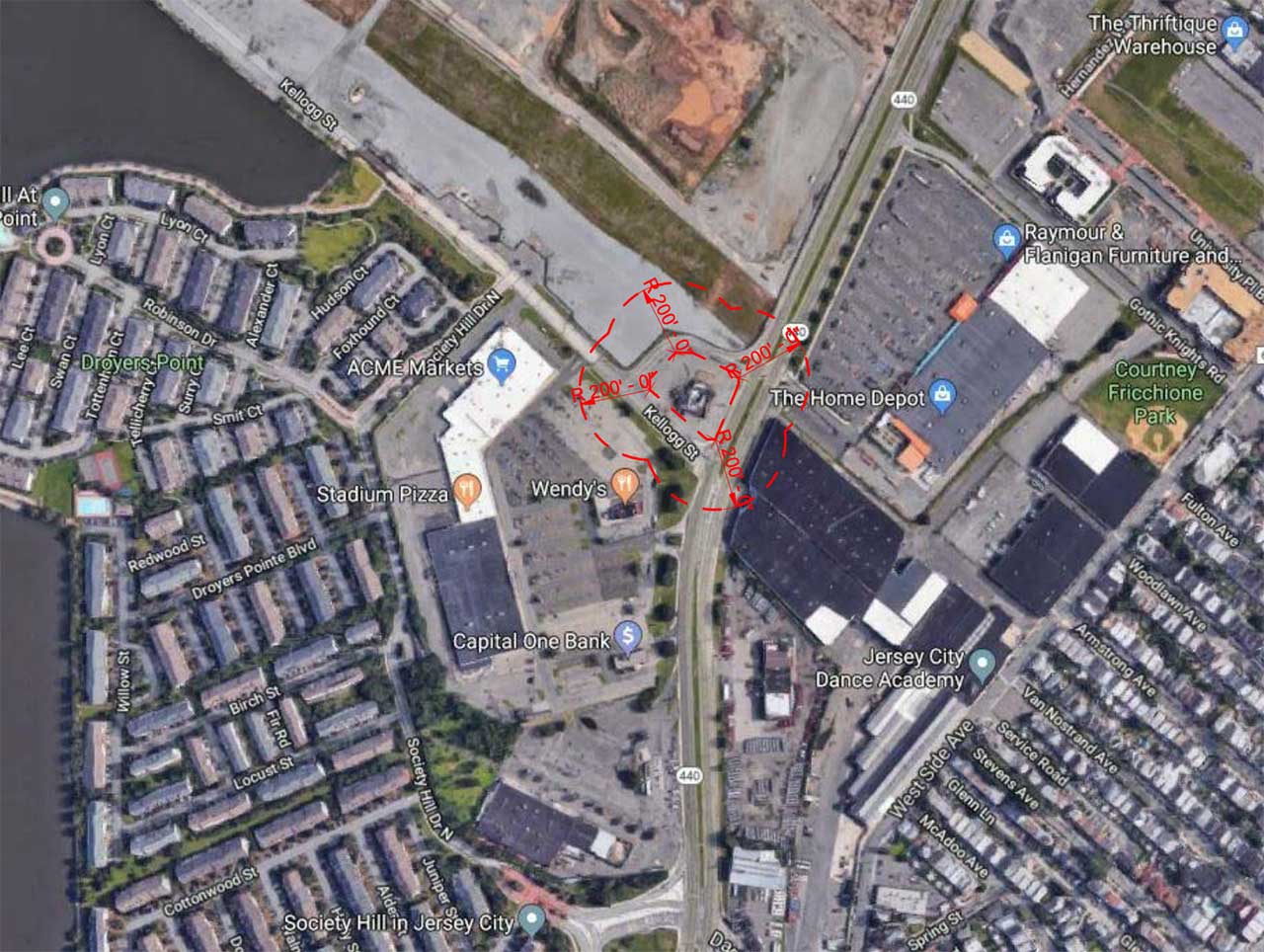 Four of the units would feature three bedrooms, 35 would contain two bedrooms, and 119 would include one bedroom, but none would be "affordable housing units," according to the application.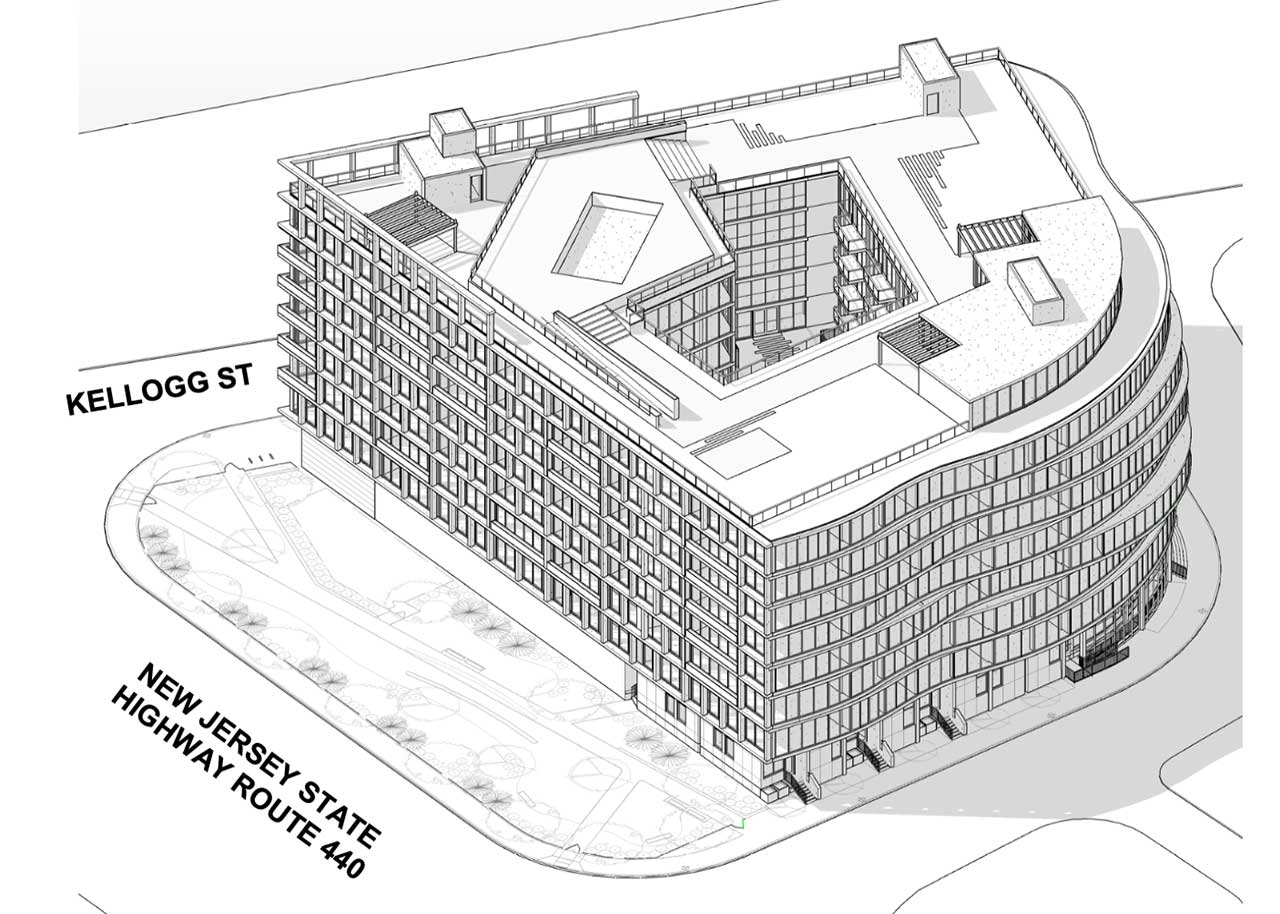 Site plans from Jorge Mastropietro Architects Atelier that were released by Jersey City's municipal government show that there could also be a fourth floor courtyard and a roof deck.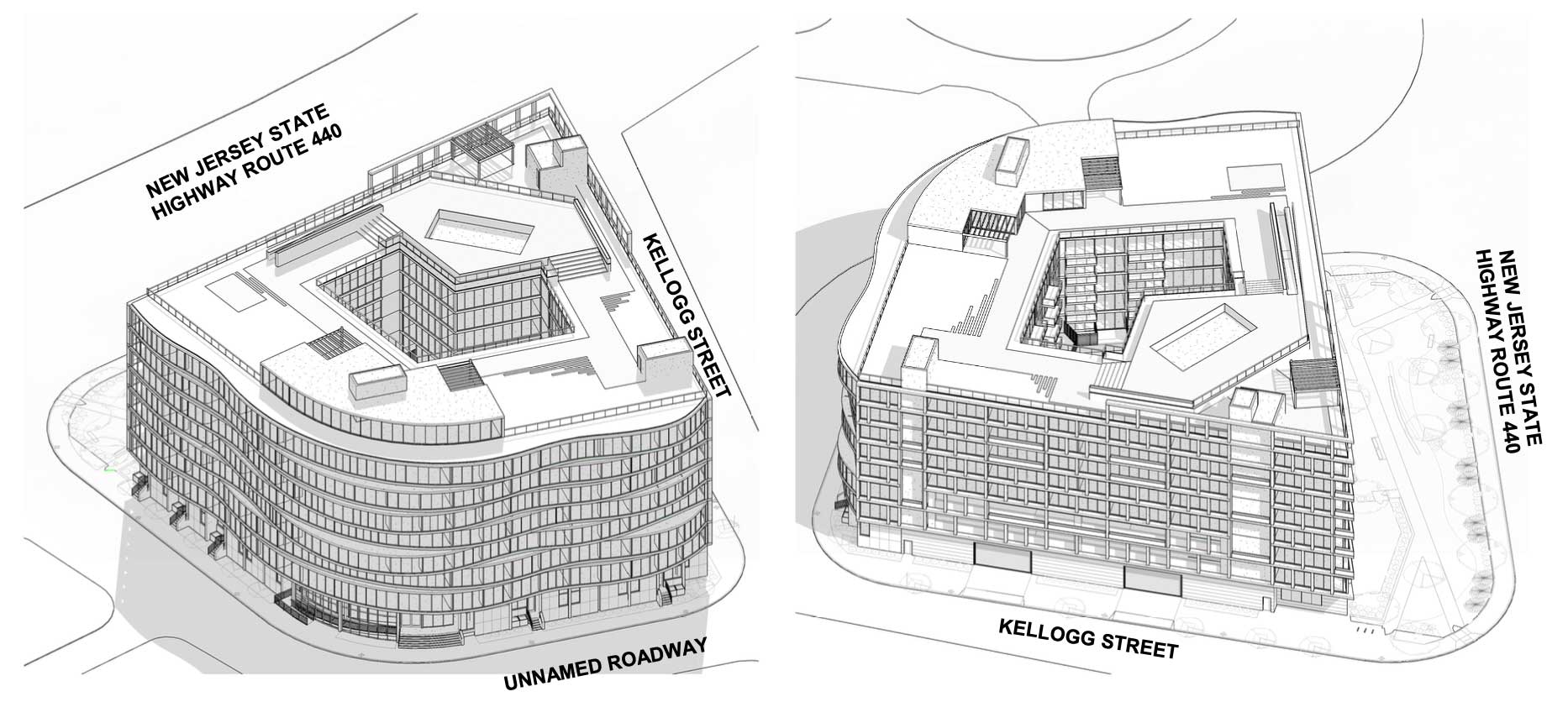 Located near The Home Depot, the Stadium Plaza Shopping Center, and Society Hill, the building on the premises was previously occupied by a restaurant called La Mexicana. Other prior tenants have included the Route 440 Diner and Sports Bar, the Jersey City Diner, and the Colonette Restaurant.
A March traffic impact analysis from Dolan & Dolan Consulting Engineers, LLC that was included with the application noted in part that "construction recently started on the Hudson Bergen Light Rail extension, which will provide rail service to the adjacent 'Bayfront' redevelopment parcel," adding that "upon [completion] of the HBLR extension, future site residents will be within a short walking distance to the new mass-transit hub and therefore, will not need to use automobiles for the peak hour commuting."
This application was originally scheduled to go before the Jersey City Planning Board during a virtual meeting on September 8, but the meeting agenda states that the matter was carried to September 22.
Note to readers: The dates that applications are scheduled to be heard by the Jersey City Planning Board and other commissions are subject to change.
Related: