Construction is continuing to advance on a five-story Newark development that Jersey Digs first reported on back in 2016.
Spring Street Commons, located at 73-87 Clay Street just a stone's throw away from busy McCarter Highway/Route 21, has topped out. The project is slated to bring 84 market-rate apartments to this part of the Central Ward along with three ground-floor commercial spaces. The Newark Municipal Council approved a 15-year tax abatement for the development last year.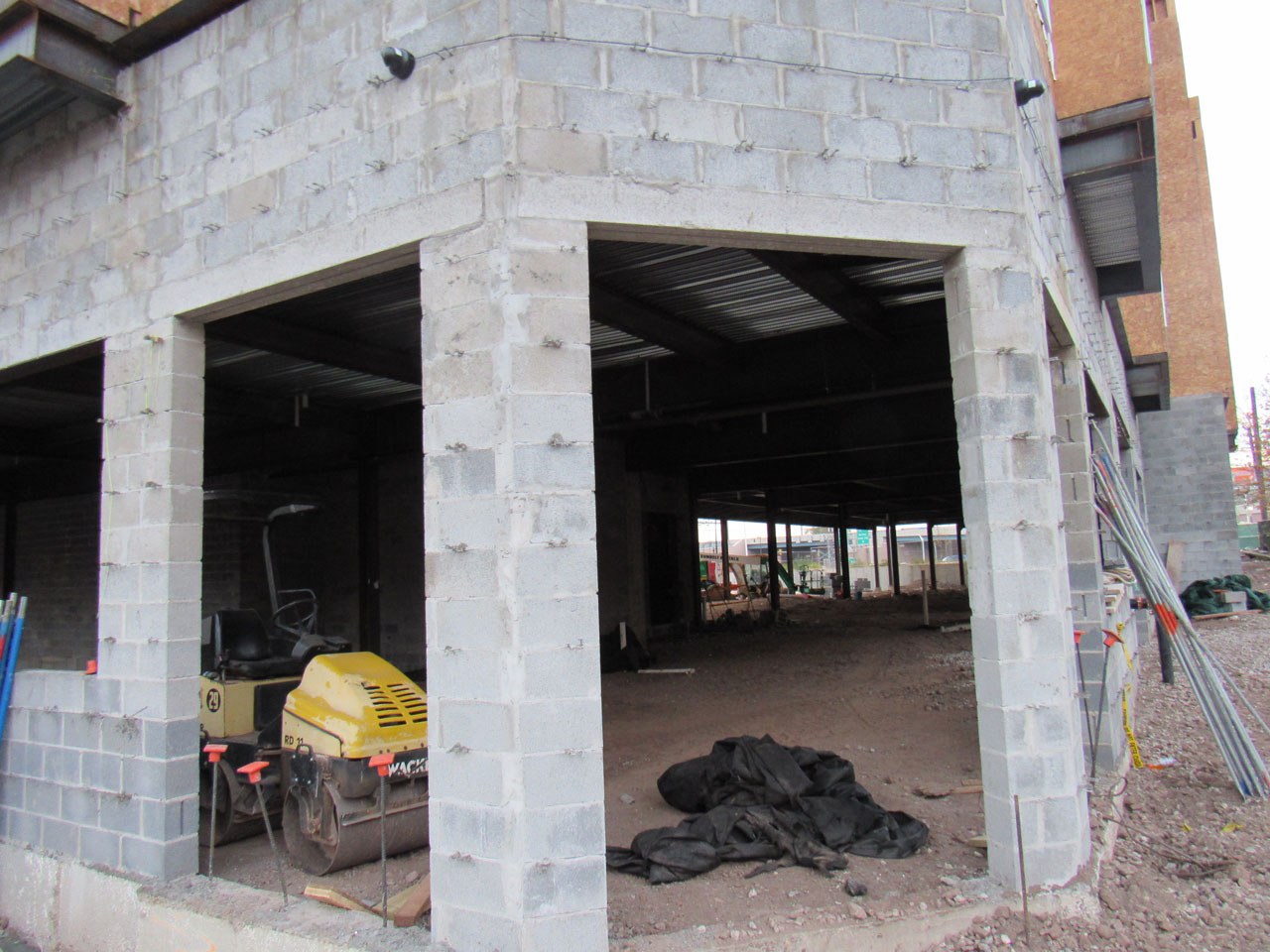 The site previously contained a Legge Industries mason supply warehouse. The premises were sold to Spring Street Commons Urban Renewal, an affiliate of Bergen County-based Sterling Bridge Investment Partners, in March 2018 for $4 million.
Louis Reynolds, a managing partner of Sterling Bridge Investment Partners, told Jersey Digs that the project is also expected to include a fitness center and a rooftop deck.
The construction of Spring Street Commons comes at a time when much of the focus on Newark development has been concentrated several blocks to the south in the central business district and the Ironbound. Although there has been a handful of smaller projects in the Lower Broadway neighborhood over the last few years such as Bloomfield Plaza, Spring Street Commons is the first recent development of its size in the immediate area. However, a number of additional buildings have been proposed over the last year, including a 255-unit complex on Broad Street and a 616-unit adaptive reuse project just across the Clay Street Bridge in East Newark.
Construction on Spring Street Commons is expected to be completed in July 2020, according to Reynolds.
Related: