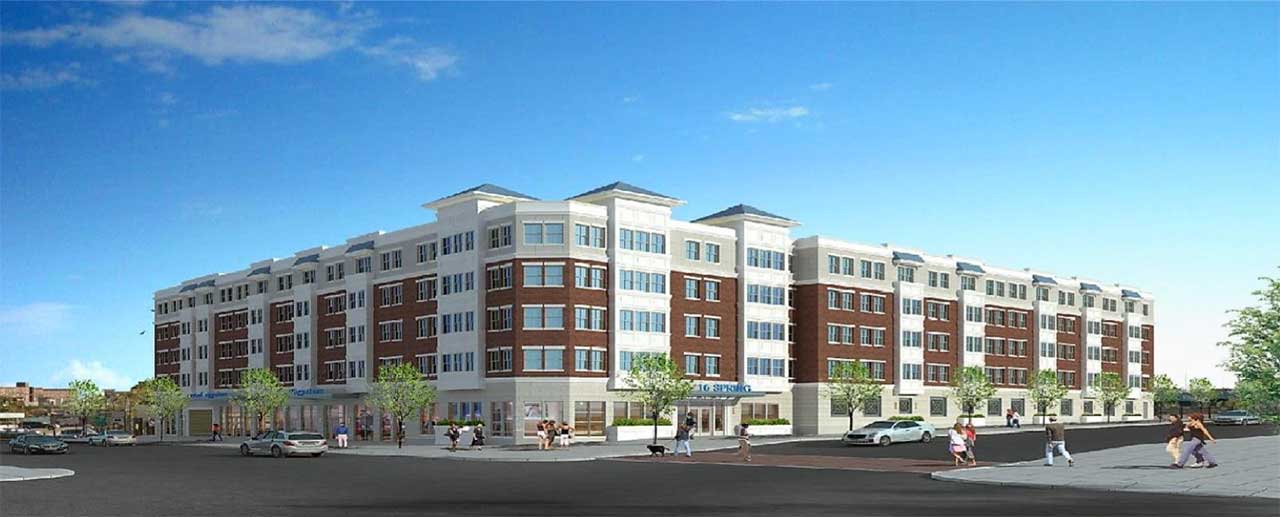 Soon, dozens of new residents could be moving to neighborhoods of Newark north of Interstate 280.
In the Lower Broadway neighborhood of the City's Central Ward, a new building is planned at 73-87 Clay Street, between Spring Street and Route 21/McCarter Highway. The five story mixed-use development called Spring Street Commons will contain 7,500 square feet of retail space on the ground floor with 84 apartments above. Also included are 21 parking spaces.
The project was approved with conditions in June of 2015 by the Newark Central Planning Board.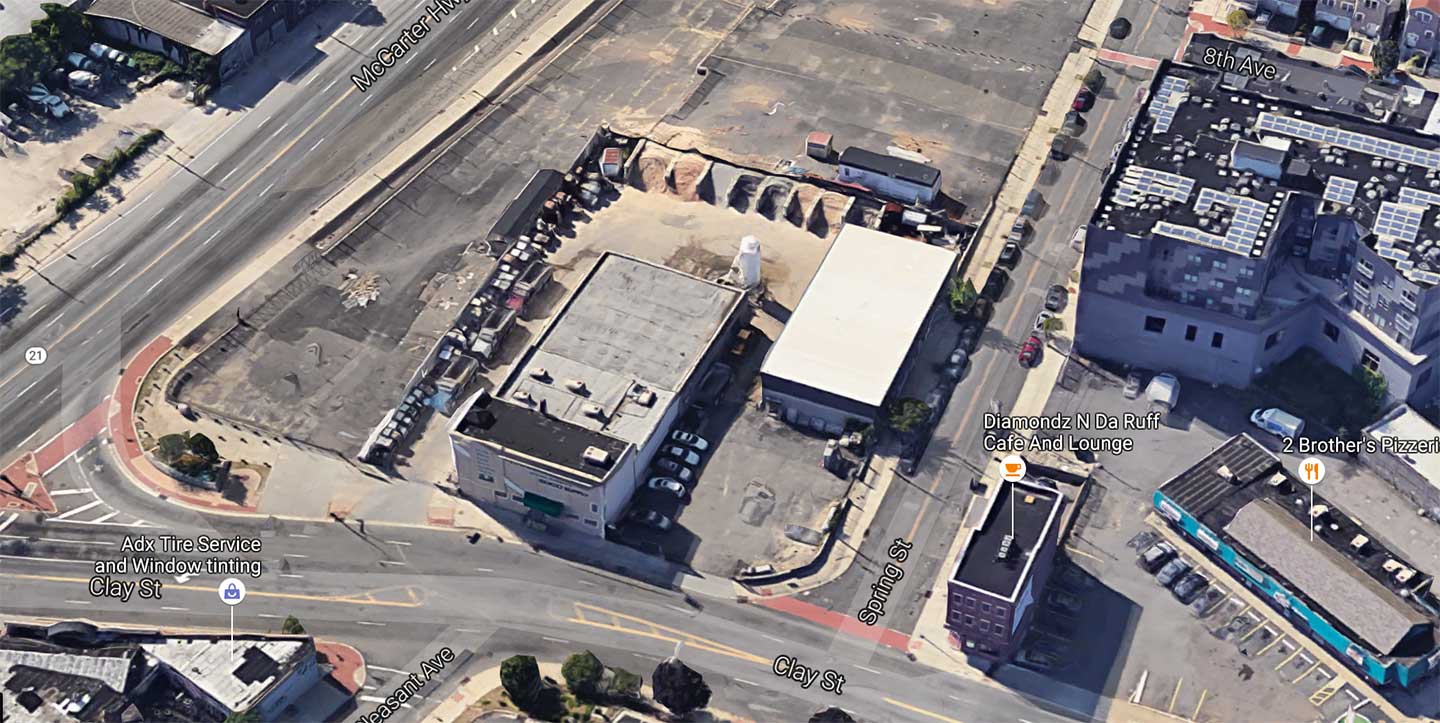 The building that currently stands at the site, which used to contain a Legge Industries mason supply warehouse, will be demolished to make way for the new development.
The property is located diagonally across the street from a recently completed shopping plaza containing Wingstop and Subway locations. It's also within walking distance to the Newark Broad Street NJ Transit Station, Downtown Newark, the Broadway business district, a supermarket, and the soon to be completed BJ's Wholesale Club just across the Clay Street Bridge in Kearny. Gloria Carter, Jay Z's mother, owns the Diamondz N Da Ruff Cafe & Lounge directly across the street from the future development.
A smaller development in the same neighborhood was recently finished. The new mixed-use building called Bloomfield Plaza at 95 Broadway opened in May and contains 10 apartments and five retail spaces. Units in the building are renting for upwards of $2,000 per month. Indicating the strong demand for the neighborhood.
Bloomfield Plaza sits on the site of the former Peskin's Discount Home Center, an appliance and furniture store that opened in 1932.
Newark's Lower Broadway is one of the oldest neighborhoods in the city. It has a rich history and is home to the Jewish Museum of New Jersey, the Studebaker Lofts, and the historic Plume House, where celluloid film was invented.
[gmap height="250px"]87 Clay St, Newark, NJ 07104[/gmap]
73-87 Clay St, Newark, NJ 07104