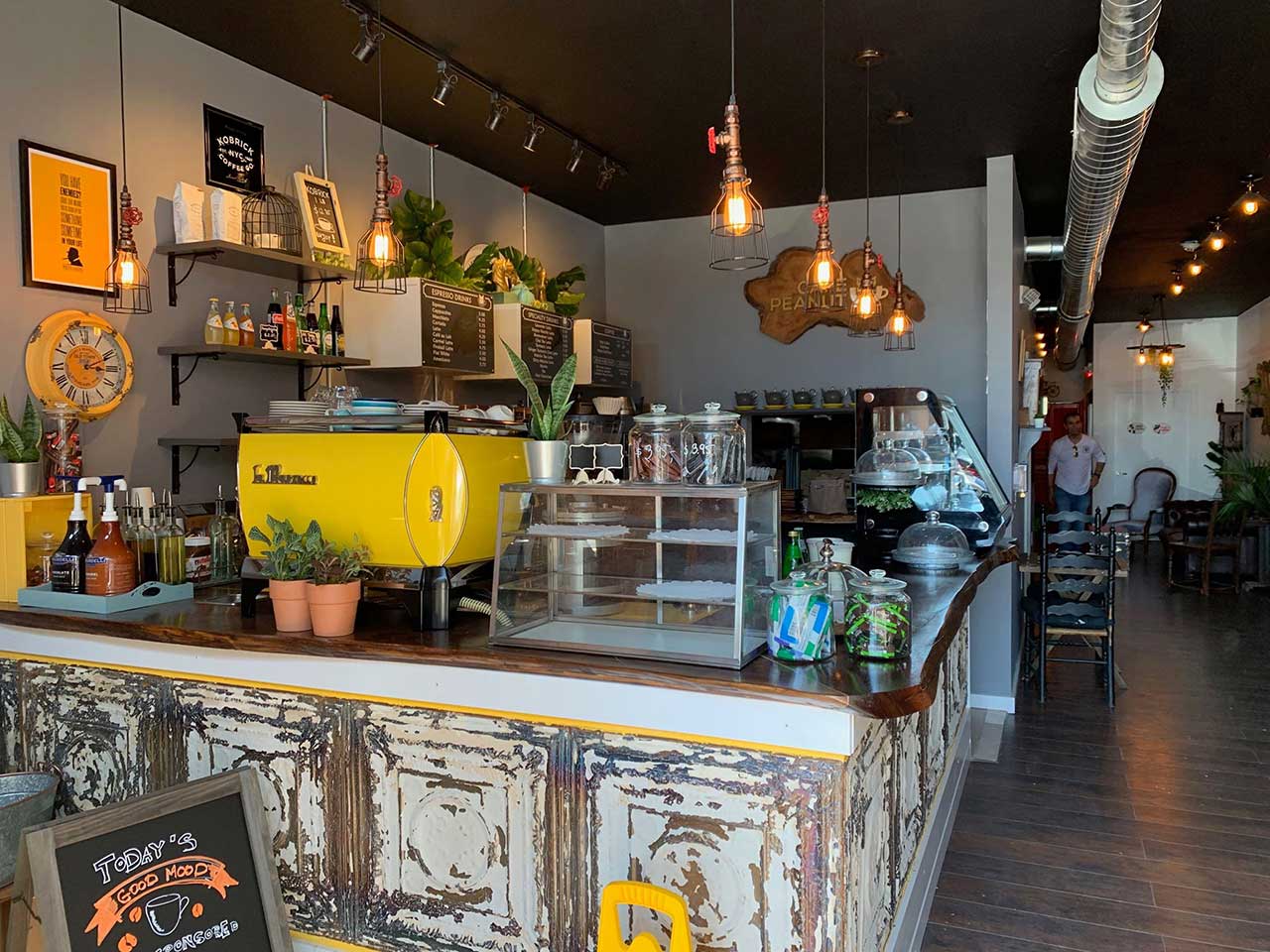 It was just about a year ago that work began on bringing a new eatery to the western half of Newark Avenue and while parts of the process weren't pretty, the opening of the space is sure to be a beautiful sight for the neighborhood.
Café Peanut, at 586 Newark Avenue, started out on somewhat mysterious terms. The business was co-founded last year by Jersey City locals Ilir and Dorota Mani, but they ran into trouble during renovations of their storefront. Per our reporting, the café ended up filing a lawsuit in March against their landlord, claiming that shoddy renovations and issues at the building left them unable to get a Certificate of Occupancy that would allow them to start serving customers.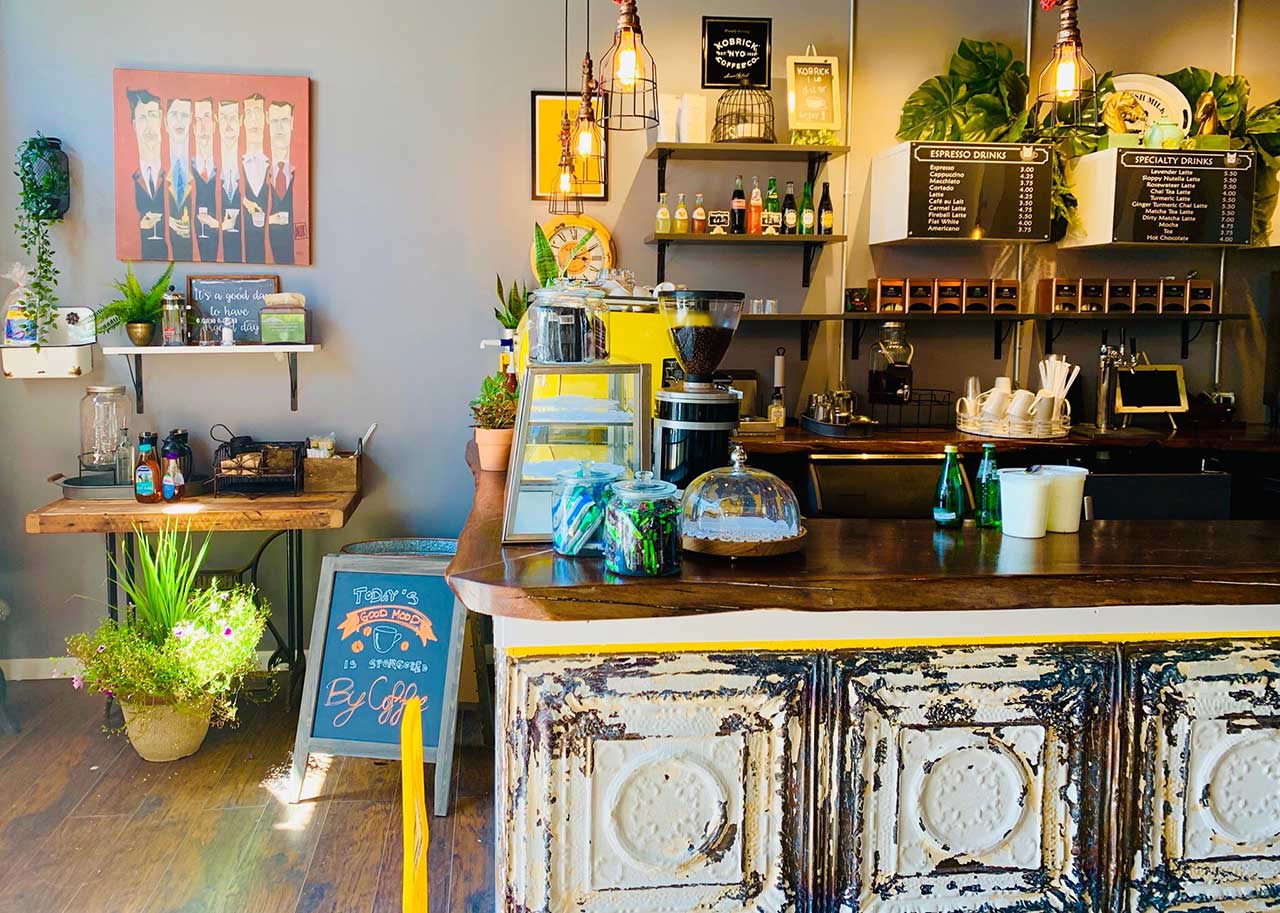 Litigation is always a gamble, but the lawsuit appeared to pay off pretty quickly. Their neighbor at the property, Chinese restaurant Ling Long Xuan, opened last month and now it's Café Peanut's turn, as they will officially be opening their doors today bright and early at 7 a.m.
Café Peanut's website is still under construction, but they describe themselves as a "funky little place" that services salads, sandwiches, soups, pastries, and artisan coffees and teas. Their specialty drinks include lattes flavored with lavender, Nutella, rosewater, Chai tea, matcha, charcoal, or ginger turmeric, among other options.
The café strives to use locally grown, natural and organic produce with no preservatives in their food items and serves several types of omelets until 1 p.m. After that, the lunch menu takes over that includes salad options like Greek, a grilled chicken avocado, or a grilled chicken Caesar.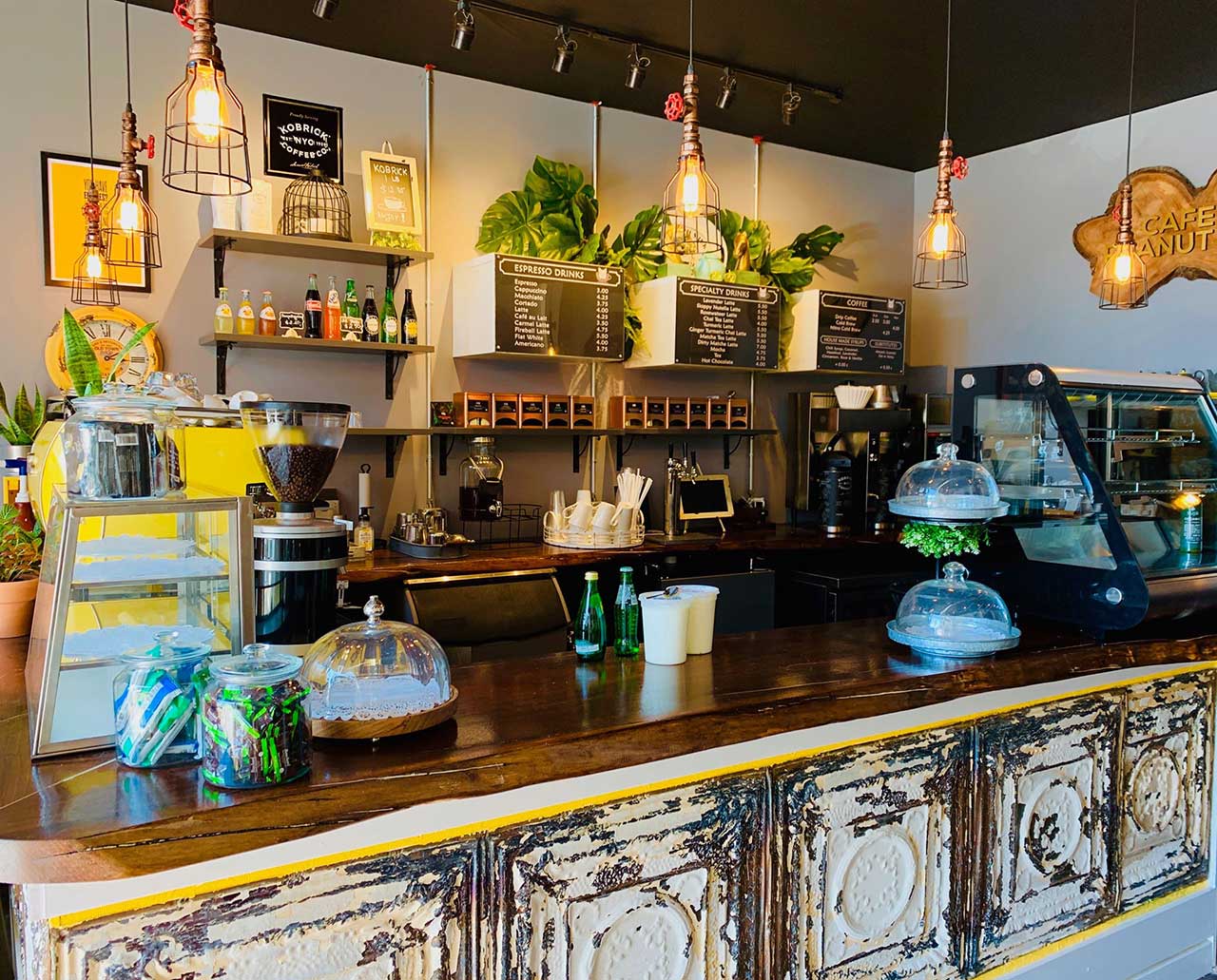 Their proper lunch menu includes various wraps and sandwiches ranging from salmon, avocado toast, a BLT, chicken salad, turkey with brie, Italian, or a pesto grilled cheese that are all served with chips on the side. Boylan sodas, Saratoga Springs water, and San Pellegrino drinks round out the menu at Café Peanut, who recently created an Instagram account at the handle @cafe.peanut for those interested in following the exploits of the newly-launched business.
The regular hours at Café Peanut will run Monday through Friday from 7 a.m. to 7 p.m. and 9 a.m. to 5 p.m on weekends.
Related: