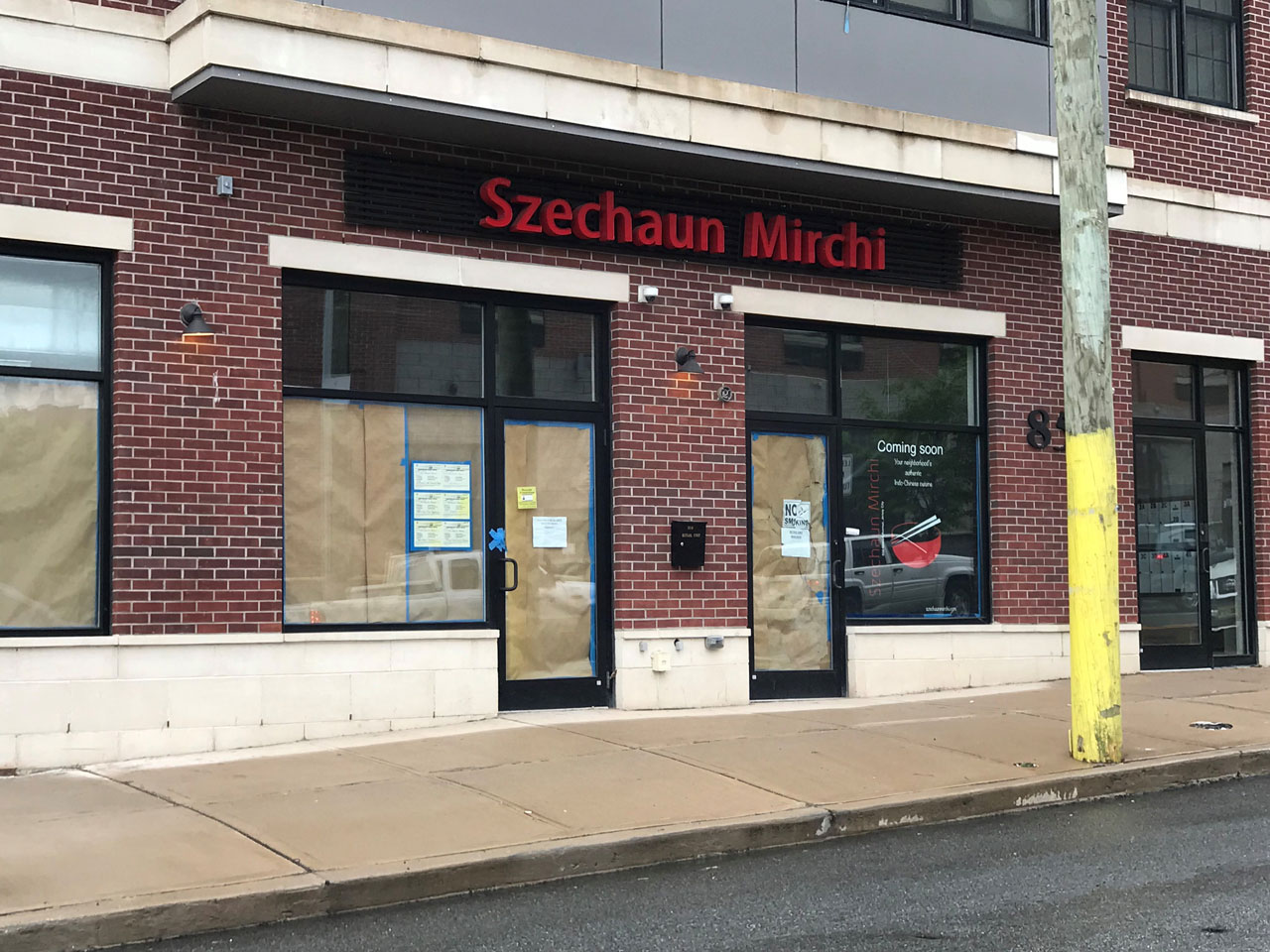 A section of Chilltown that tends to get overlooked when it comes to new dining options is getting a new Indo-Chinese restaurant very soon. A business from Cliffside Park is building out space that will be home to their second location.
Szechaun Mirchi has been serving customers out of their Anderson Avenue space in the Bergen County borough since 2014 and they will be heading south to 850 Newark Avenue for their next endeavor. The 2,400-square-foot space is on the ground floor of the Ilya Condominiums development, just a short walk from artist hub Mana Contemporary.
The self-described eclectic menu at Szechaun Mirchi "represents the diverse people and cultures of Southeast Asia," according to their website. Indian, Chinese, and Thai influences are felt throughout the menu, with appetizers ranging from vegetable spring rolls to chicken momo to paneer pakora or their specialty "chicken lollipop" spicy wings.
Some soups and salads serve as warm-ups for the entrees that include extensive varieties of chicken, lamb, shrimp, fish, veggie, or tofu-based dishes. Flavors ranging from a singapuri sauce to mandarin or mala are featured, and additional fried rice and noodle-heavy dishes round out the menu.
In addition to selling catering trays for large events, Szechaun Mirchi looks like they will also have lunch specials available along Newark Avenue similar to their first outpost. They'll be served until 3 p.m. and range in price from $8.95 to $10.95, which includes one of four different soup options, white jasmine rice, and several entrée choices plus a soda.
The restaurant's Cliffside Park location is BYOB and it looks like their Jersey City restaurant will be following suit, as there doesn't appear to be a liquor license associated with the property. Szechaun Mirchi has not responded to our inquiry for information about their upcoming business, nor have they announced a timeline for the opening of their second space.
Related: