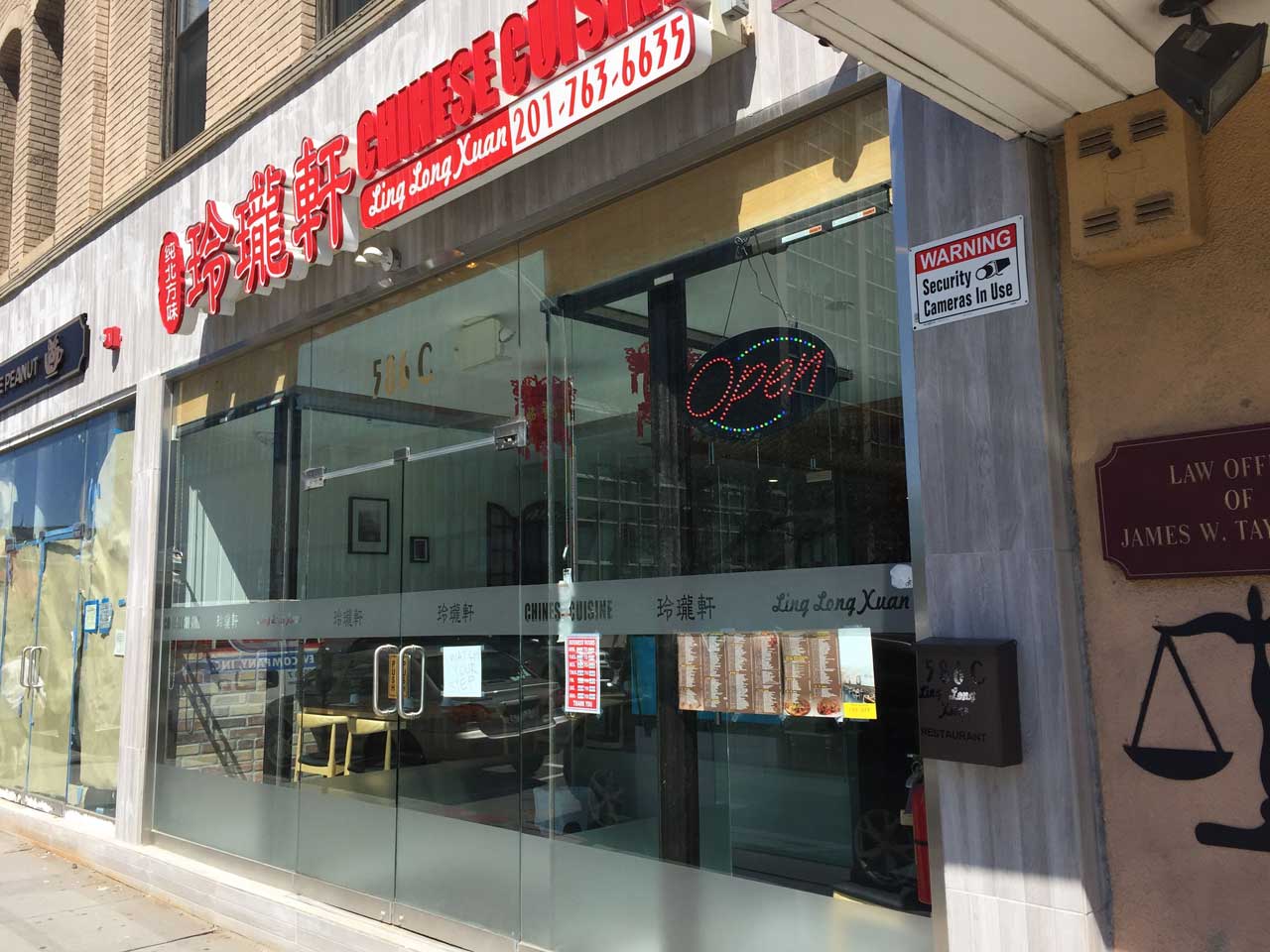 A new Chinese restaurant in a building that's struggled to reopen following renovations has finally arrived at 586 Newark Avenue, and another long-delayed café at the property is finally progressing with significant construction activity.
It's easy to see why those walking past Ling Long Xuan could be confused as to what was happening at the property. The restaurant's tables have been set for weeks and an opening seemed imminent, but they still weren't serving customers.
The picture became clearer earlier this month when Jersey Digs uncovered a lawsuit filed by the owners of Café Peanut, who signed a lease at 586 Newark Avenue's adjacent storefront. The case claimed that the property owner didn't finish the building's electric or hook their HVAC up following an overhaul of the building, leaving them unable to obtain a Certificate of Occupancy.
Ling Long Xuan and an Exit Realty outpost at the property were still not open when the lawsuit was filed, creating a sense that a long legal battle could drag out in the courts and leave the block in limbo for a bit. But in a somewhat surprising turn, Ling Long Xuan suddenly opened on April 20 and has been serving lunch and dinner ever since.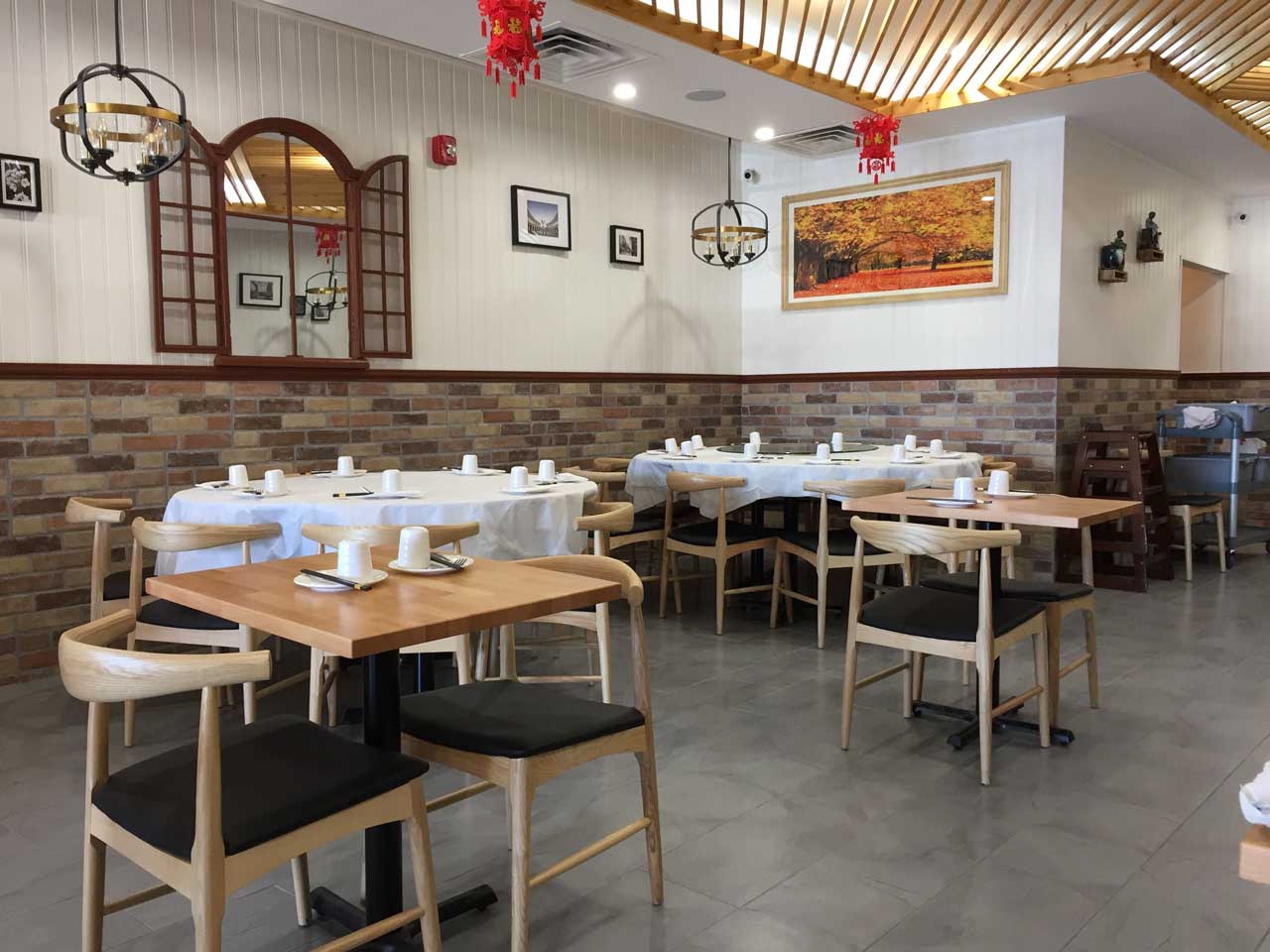 The restaurant boasts some great natural light thanks to floor-to-ceiling storefront glass and features a simple clean interior with Chinese-themed decor. The menu at Ling Long Xuan is sprawling and varied, starting with a classic dim sum style including dishes like steamed red bean buns, pan-fried pork buns, and pork and egg congee.
In addition to traditional Chinese fare like lo-mein, noodles, and fried rice, Ling Long Xuan features several more exotic plates, particularly in their seafood portion of the menu. The unique choices include a dried sautéed squid head, frog with hot peppers, salt and pepper shishamo, or conch with scallion sauce. Many other dishes with varieties of chicken, duck, beef, lamb, and tofu dot the menu, as do some BBQ kebab choices like squid, sausage, fish tofu, and yellow croaker.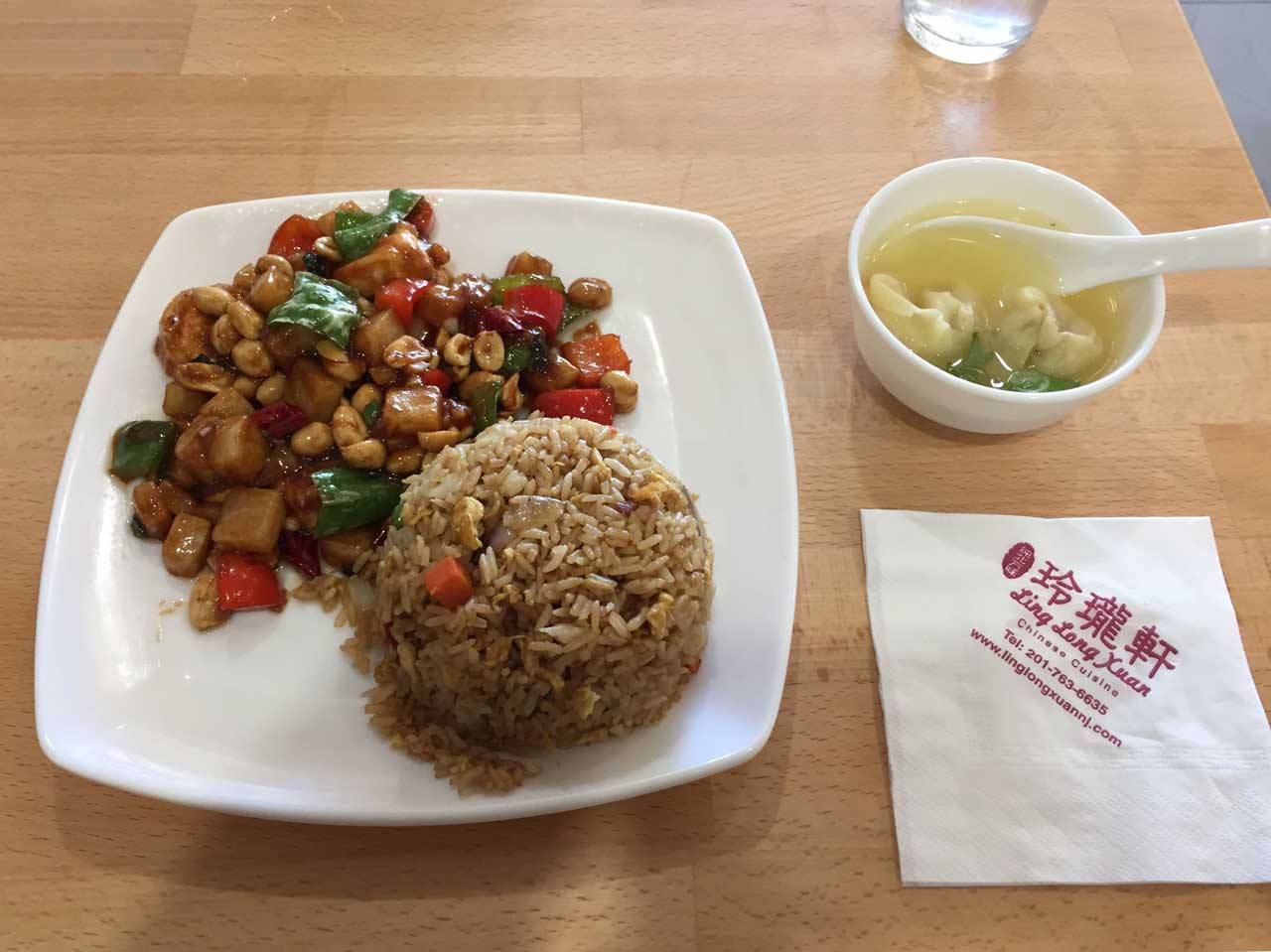 For the daytime crowd on a budget, Ling Long Xuan features a lunch special that includes either wonton, hot and sour, or egg drop soup plus an entrée with white, brown, or fried rice that runs from $8.50 to $10, making it one of the better bargains in the area. The restaurant offers takeout orders and has online ordering available through their website.
The opening of Ling Long Xuan appears to have improved neighboring Café Peanut's fortunes. While a trial date regarding their lawsuit has been set for November, construction work at the storefront was humming along during the last week, suggesting that the business could open while the legal matter is still pending.