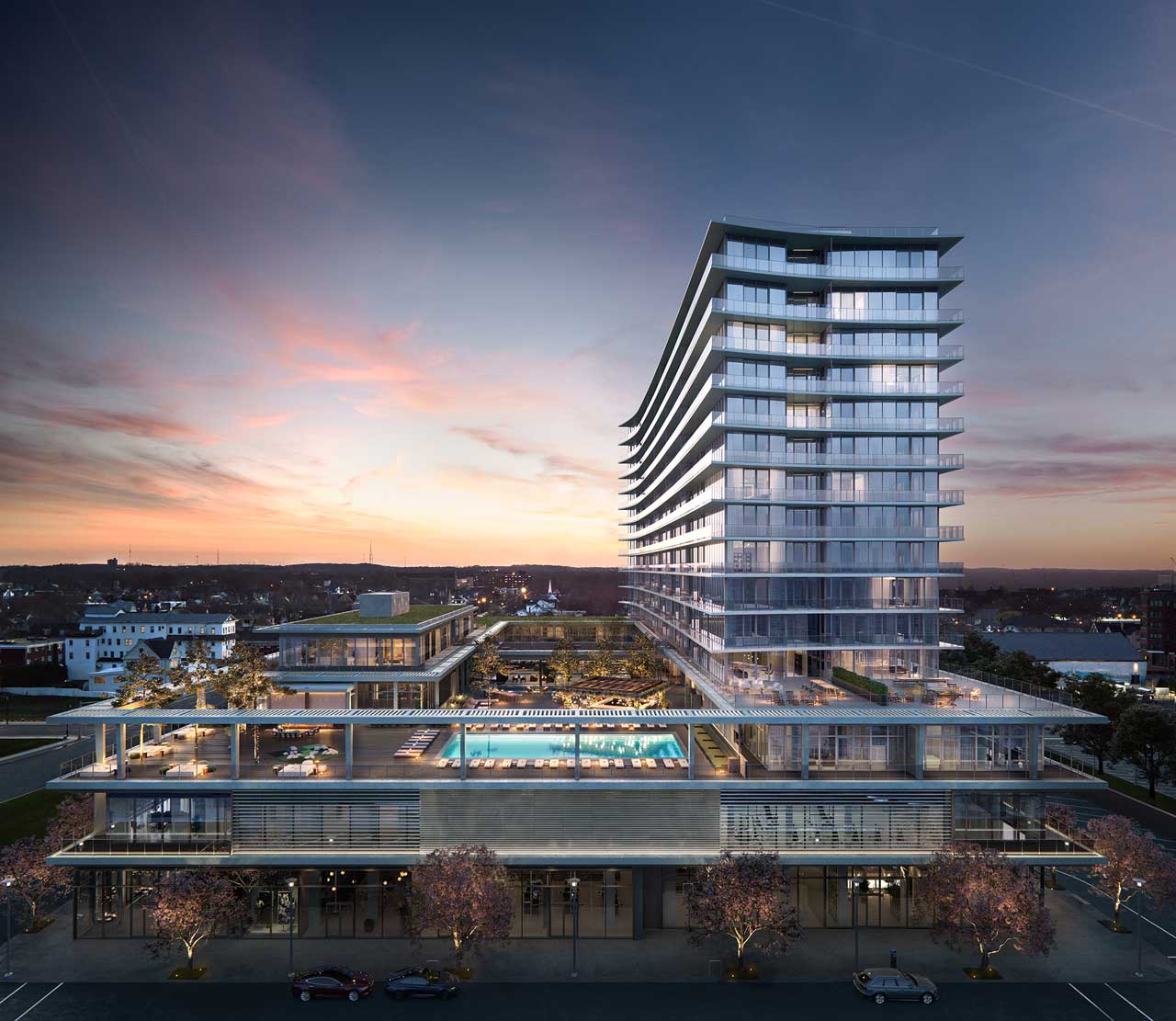 July 4th weekend will be the opening date of iStar's Asbury Ocean Club Hotel along the Asbury Park waterfront. iStar said the 54-room hotel is the first 5-star boutique hotel along the Asbury Park seashore and will be operated by David Bowd of Salt Hotels.
The Asbury Ocean Club hotel is on the fourth floor of iStar's Asbury Ocean Club development at 1101 Ocean Avenue. The project site is slated to accommodate 130 condominium units in addition to the 54-room hotel.
Anda Andrei, Bonetti Kozerski Studios, and Gary Handel led the design of the 17-story complex.
"Asbury Ocean Club is not just a building; it's the resurrection of Asbury Park," iStar CEO Jay Sugarman said in a prepared statement. "It is a symbol of the return of this town to its rightful glory and an opportunity for us to create the ultimate beach lifestyle for those who want the very best."
According to a news release from iStar, the centerpiece of the Asbury Ocean Club Hotel is known as the Drawing Room. Guests will have access to a space that functions as a living room with an open kitchen doubling as a bar, music room, and all-day retreat.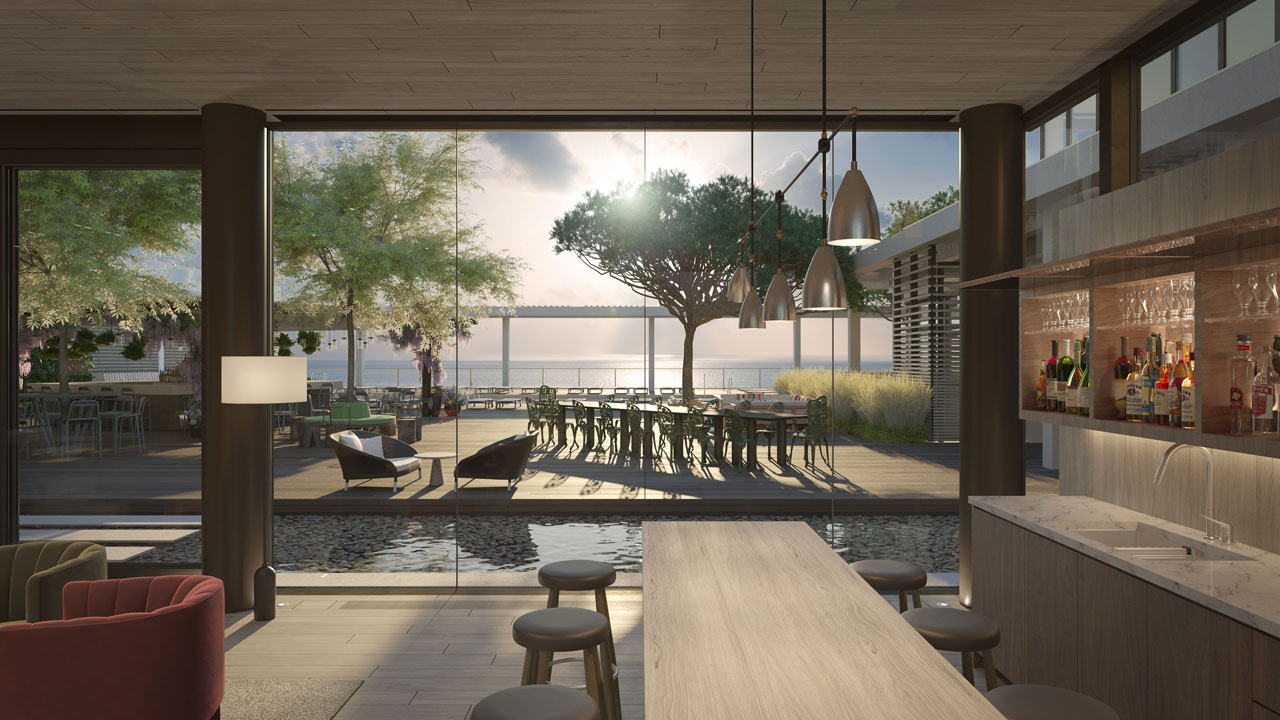 Each of the 54 rooms at the hotel was designed with 11-foot ceilings and includes a daybed or banquette. Four one-bedroom suites include kitchens, two full baths, and a dining area.
"The Asbury Ocean Club Hotel will pair each guest with a beach bellperson, there to take care of any whim," iStar said in a news release. "The beach bellperson will set up a guest's towels, chairs, and umbrellas on the beach, bring lunch, or deliver cold bottles of water, enabling guests to fully enjoy a sunny day on the beautiful, wide sandy beaches."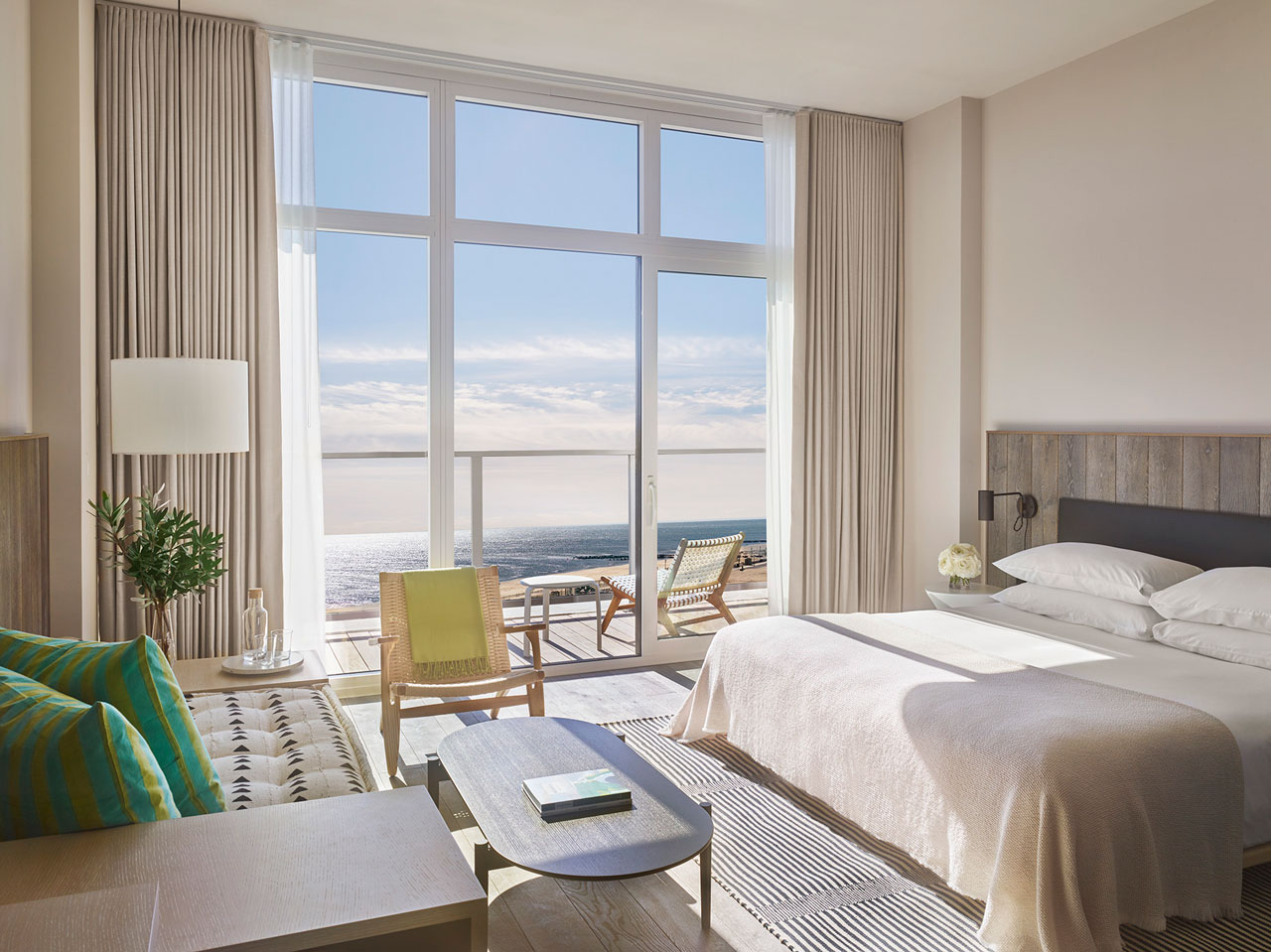 "Guests will enjoy a clean, Mediterranean-inspired, all-day menu served in the Drawing Room, at poolside, in guestrooms for 24-hour full room service, and The Gallery, a casual-cool indoor dining space."
iStar's work in Asbury Park spans a 35-acre, $300 million investment. The developer is also behind The Asbury Hotel, Monroe Condominiums, and Asbury Lanes. As previously reported by Jersey Digs, iStar is also at work on transferring ownership of a half-acre waterfront site to the City of Asbury Park. The site would have housed Bradley Cove — 16 townhouses by iStar along the Asbury Park waterfront.
The site at 1101 Ocean Avenue was the site of the failed Esperanza condominium project. iStar said the development will open 22,000 square feet of retail space in 2020.