The largest stakeholder in Asbury Park's future has revealed a trio of new projects that will see them team up with several of the nation's top developers.
iStar, the master developer of a 35-acre area along the city's oceanfront, has finalized a series of agreements looking to power Asbury Park's redevelopment forward. The total investment of the plans is forecasted at $300 million and the first partnership to emerge comes from Somerset Development, the team behind Holmdel's Bell Works facility.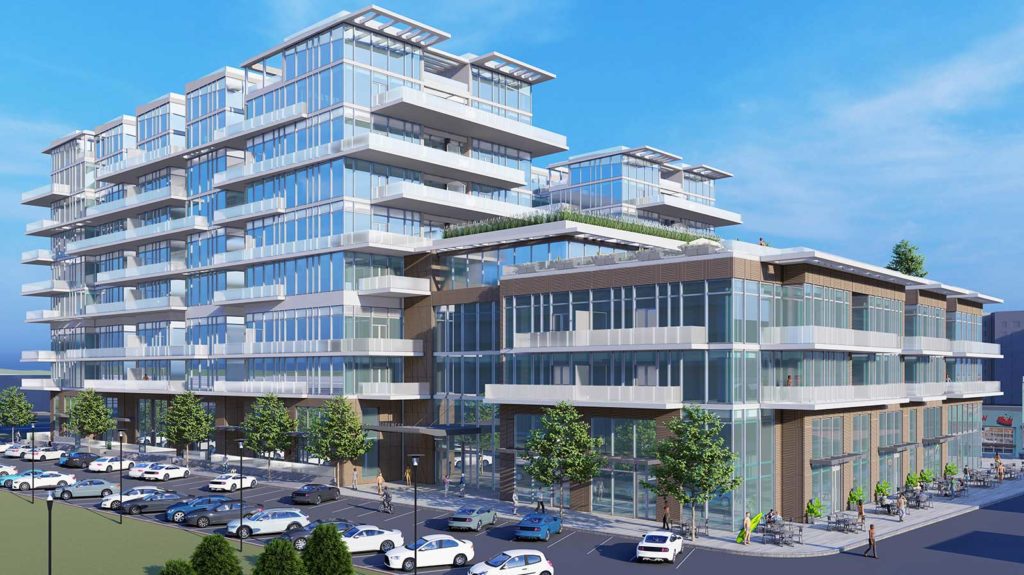 Renderings have been released of the initial project, which is designed by Lambertville-based Minno Wasko. It is set to rise on a current parking lot and grassy field just down the block from the iconic Wonder Bar, but an exact unit count has not been released.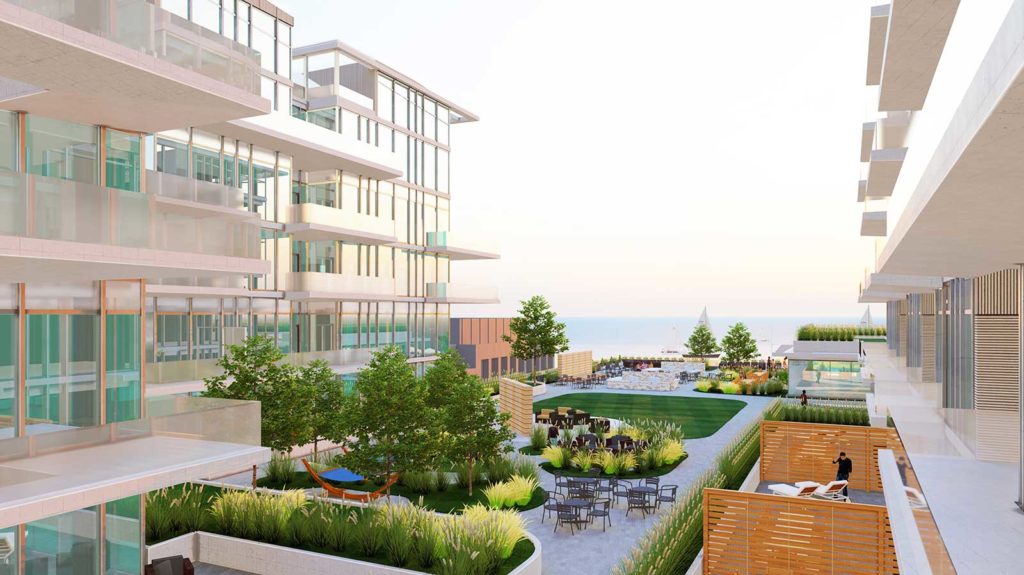 "The Asbury Park waterfront represents one of the Jersey Shore's best-loved destinations and is increasingly becoming known as more than just a beautiful place to visit and vacation, but also to call home," said Ralph Zucker, President of Somerset Development. "We're thrilled to partner with iStar and leverage our commitment to creating thoughtfully designed, leading-edge spaces, to bring a beautiful new luxury residential community to Asbury Park."
iStar's second project will see them join with the award-winning Toll Brothers to develop a luxury townhome development along Wesley Lake. Situated at 407 Lake Avenue, the community will consist of five buildings with a total of 62 townhomes ranging from two to four bedrooms. The development, which will be Toll Brothers' first in Asbury Park, is still in the planning stages.
"We are excited to partner with iStar to bring Toll Brothers luxury to Asbury Park," said Craig Cherry, Division President of Toll Brothers New Jersey. "Our discerning home buyers can trust our commitment to an extraordinary experience, from floor plans designed for today's buyers and unrivaled personalization options through our national award-winning Design Studio, we continue to offer our residents the best in luxury living in the most desirable New Jersey neighborhoods."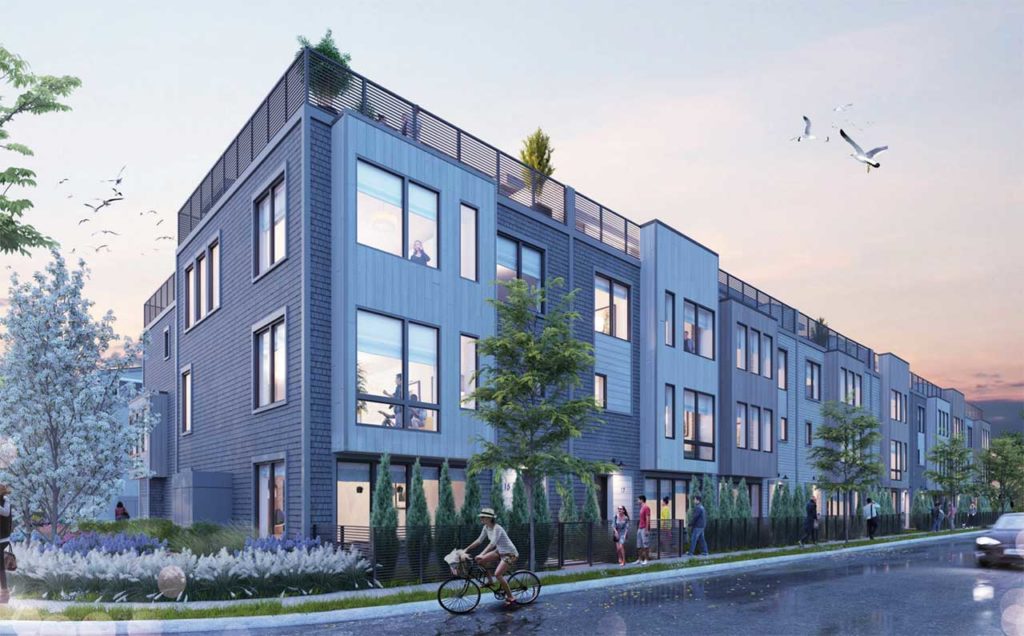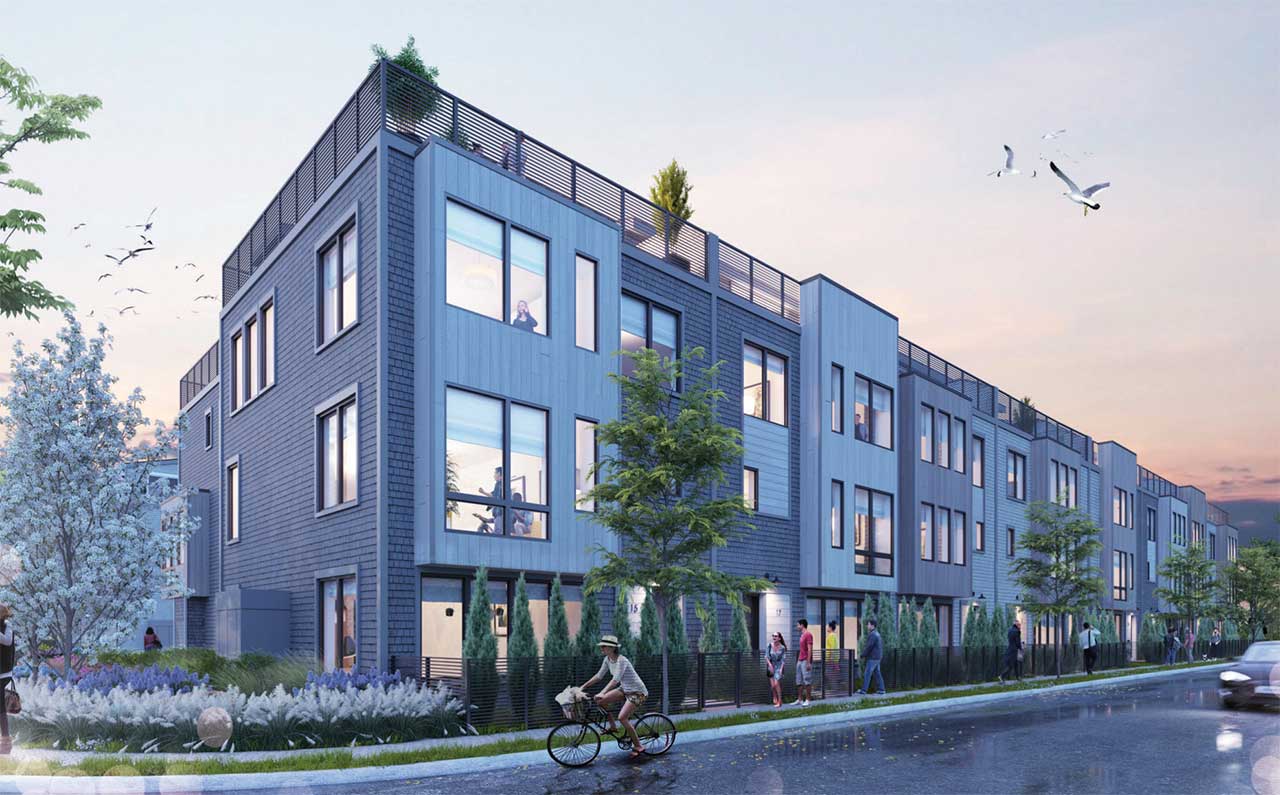 The third iStar partnership is with K. Hovnanian Homes, who are currently building The Cove at 320 Asbury Avenue. The project, which Jersey Digs reported on back in 2020, will consist of 48 contemporary townhomes with prices from the $900,000s to over $1 million.
"We have always believed in the City of Asbury Park," said Brian Cheripka, Senior Vice President of iStar. "With the oceanfront now providing a solid and growing economic foundation for the city, we feel comfortable accelerating our efforts to complete the redevelopment by bringing in best-in-class development partners who share our vision."
When completed, these three oceanfront developments will create $3.6 million in new tax revenue for Asbury Park while also contributing $1.9 million of annual special assessment payments towards funding public infrastructure in the waterfront redevelopment area.
iStar is behind several of the city's most notable redevelopment projects including the restoration of Asbury Lanes and the Asbury Ocean Club. The company won approvals last year to build the Asbury Beach Club and have several other proposals in the pipeline.