iStar has revealed a trio of new Asbury Park partnerships including a residential mid-rise with Somerset Development slated for a parcel near the iconic Wonder Bar.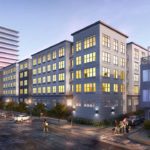 During the next meeting of Asbury Park's planning board, an application will be heard to develop a 112,000-square-foot property directly west of the Asbury Ocean Club.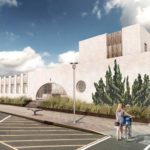 Asbury Park's planning board finally greenlit a controversial proposal from Manhattan-based iStar, who can now construct a private club that will overlook the boardwalk and Atlantic Ocean.
A fresh design has been unveiled for a long-discussed Asbury Park beach resort.
Following months of discussion, the city's planning board green lit a project that will see 48 modern townhomes constructed on about two acres near Wesley Lake.
Asbury Ocean Club Surfside Resort and Residences has officially begun closings and just made a record sale with their first penthouse for $5 million.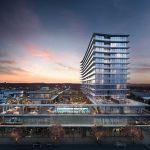 iStar's Asbury Ocean Club Hotel along the Asbury Park waterfront will open just in time for summer.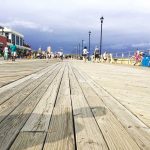 As the city becomes attractive to developers, several battles are being waged in hopes of keeping the community inclusive, including attempts to expand affordable housing.