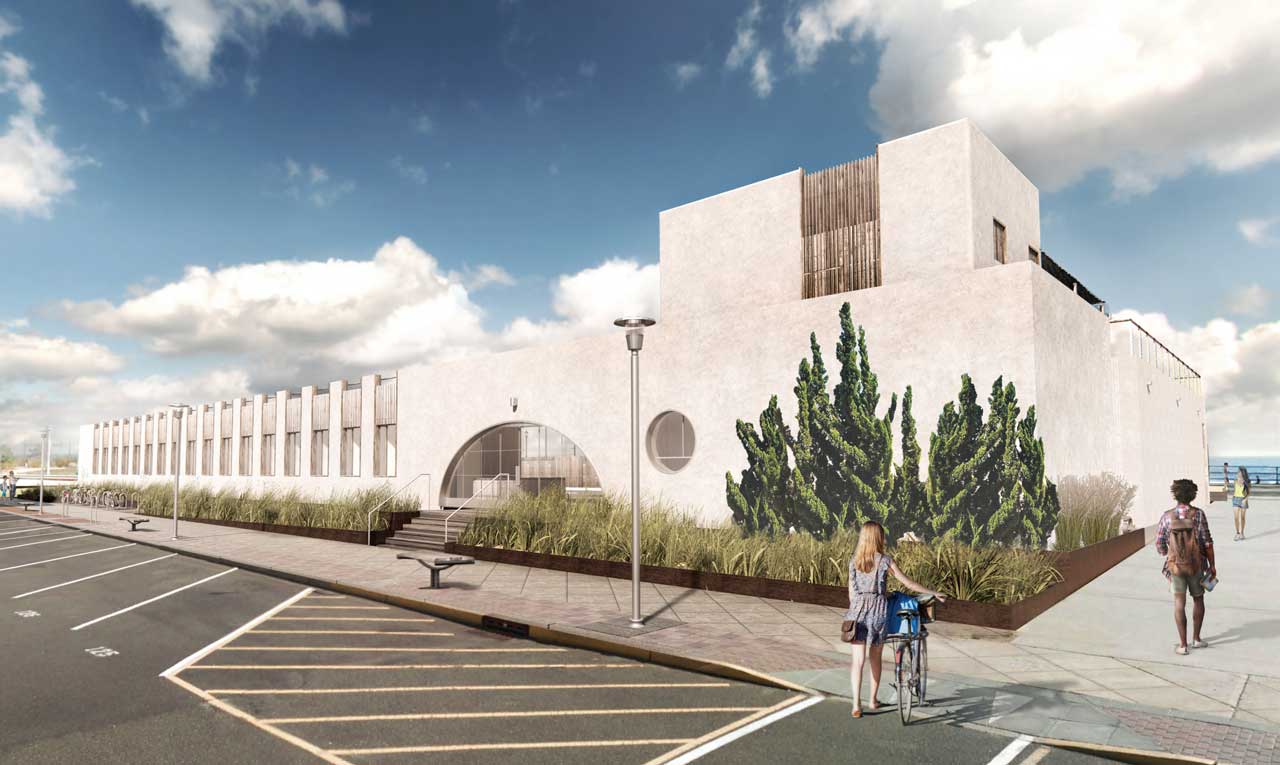 A proposal to build a private pool facility along the Atlantic Ocean has finally been given the go-ahead despite generating a lot of controversy since emerging over two years ago.
During their June 7 meeting, Asbury Park's planning board voted 5-2 to approve the Asbury Beach Club. The final greenlight capped a long process; the board first heard the application for the club in May of 2019 and testimony was taken on the project during a whopping 15 different meetings.
The club is to be built on a vacant parcel at 1500 Ocean Avenue located just east of the North Beach condominiums. The land is owned by a subsidiary of Manhattan-based iStar, who has built several local projects including the Asbury Ocean Club Hotel in recent years.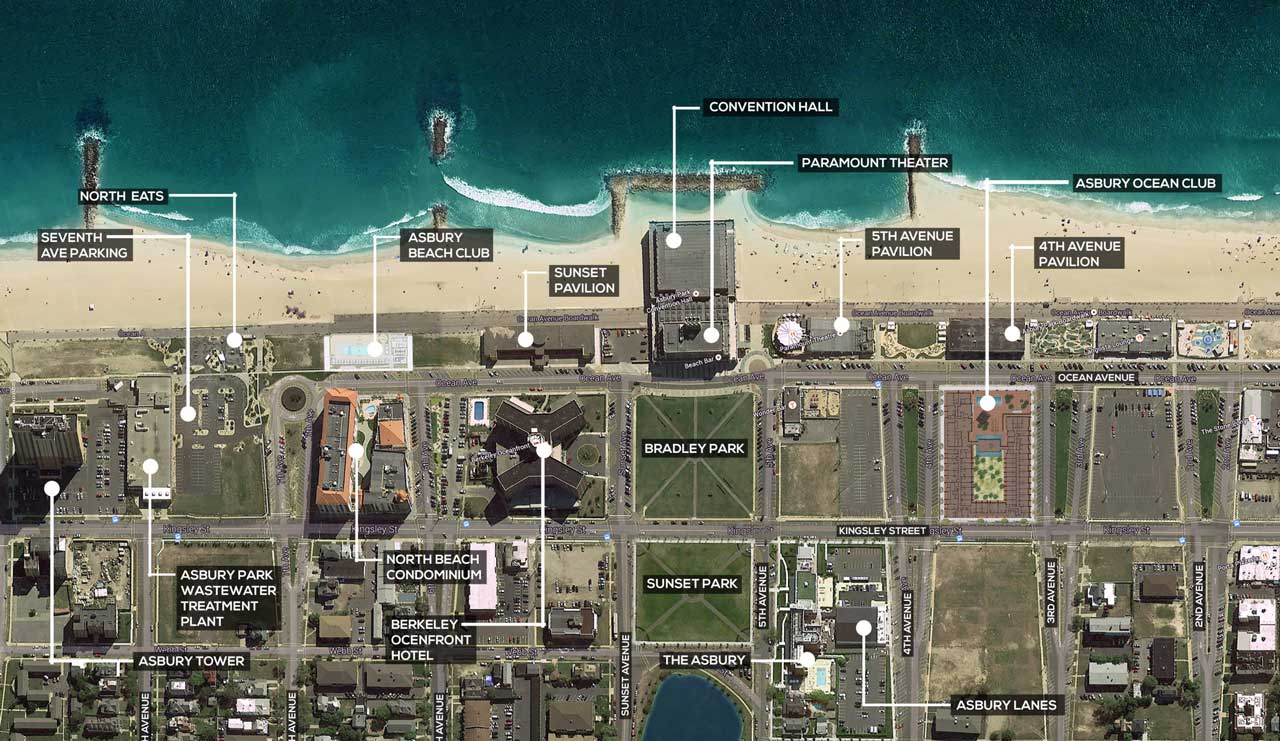 Handel Architects, who designed the two-story club, reworked several aspects of the project as the approval process went along. A wall set to face the Ocean Avenue side of the structure was once envisioned to be covered in ivy but will instead sport white stucco for a look described by Handel as "international modern."
The portion of the facility that fronts Asbury Park's boardwalk will sport a wood composite fence following a redesign. Renderings show several murals adorning the space in a nod to the city's arts scene.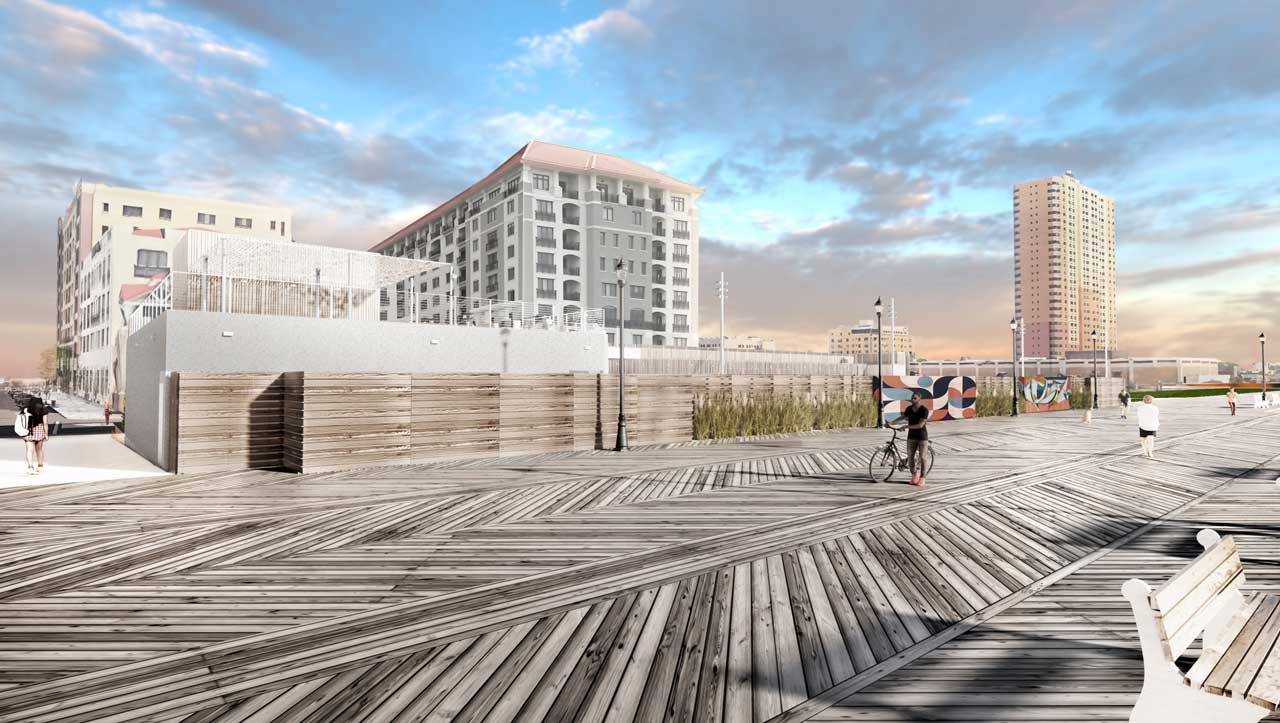 As for the interior, Asbury Beach Club will be perched about 18 feet above street level and feature a 25 X 100-foot swimming pool, cabanas for guests, and an observation deck plus food and drink service area. A sand "beach" portion is included on the side of the club that faces the ocean.
Much of the controversy surrounding the club came from a group called Save Asbury's Waterfront. They argue the club's ritzy nature represents the antithesis of Asbury Park's inclusive history and aesthetic.
A wave of record-setting property sales in the Jersey Shore hotspot have left some locals worried about the city becoming unaffordable to long-time residents.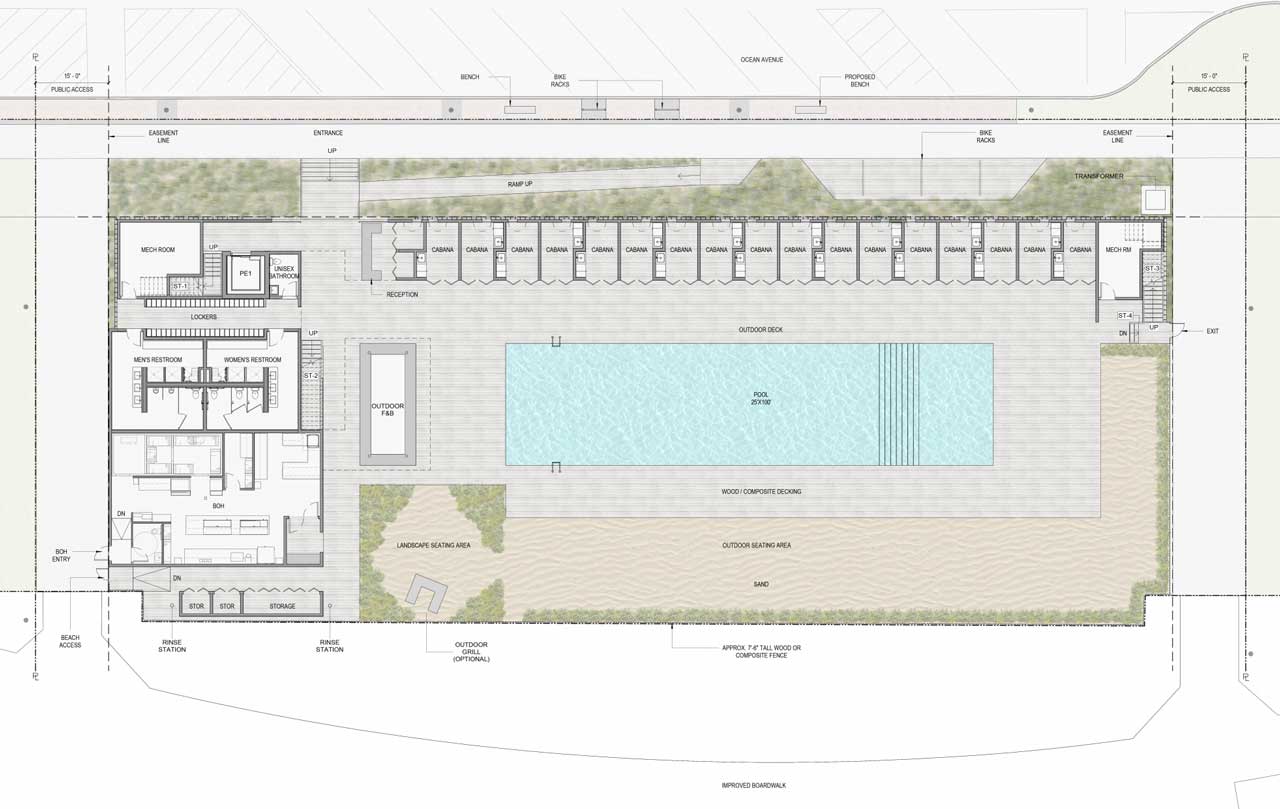 iStar has previously said that the club will be open to anyone who can afford it but has not released any details about what a membership or day pass at the facility could cost.
While the company has obtained the approvals, they have not announced when construction on the Asbury Beach Club will commence.