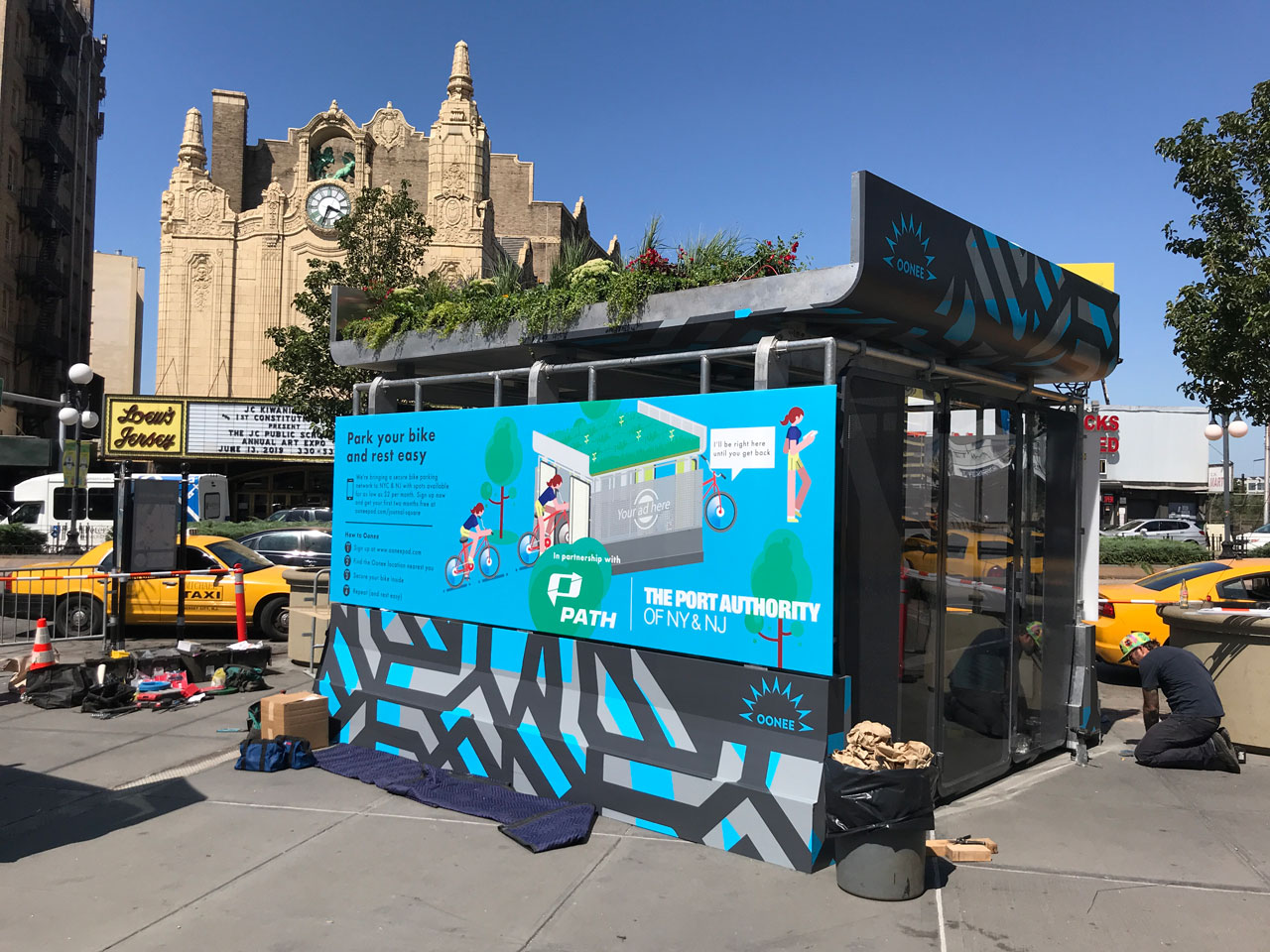 The Port Authority finalized an agreement this summer with a Brooklyn-based company to provide 20 secure bicycle parking spots inside a "pod" in front of the Journal Square Transportation Center in Jersey City.
The Oonee company, which already maintains several pods in New York City, set up their Journal Square pod in August.
Users can reserve a space by keycard or app and leave their bike inside one of twenty spots in the shelter.
Users must pay a subscription fee of a few dollars per month, some of which goes to the Port Authority. The Port Authority is not paying for the service.
"Offering these kinds of biking options is part of the Port Authority's commitment to a better, easier commute and a cleaner environment," said Port Authority Chairman Kevin O'Toole, in a July press release announcing the agreement.
The agency also cited the May rollout of a shared bike/pedestrian path at the Bayonne Bridge.
The Journal Square Transportation Center has PATH trains that run to New York City, Hoboken, and Newark, as well as buses traveling throughout Essex and Bergen counties, reaching Newark, Hackensack, and Bogota.
Ooneepod was created after founder Shabazz Stuart "had his third bicycle stolen in a five-year period," according to the company website. "He realized that secure parking for bicycles was critical for convenient and reliable mobility in cities."
Find out how to subscribe here.
Related: