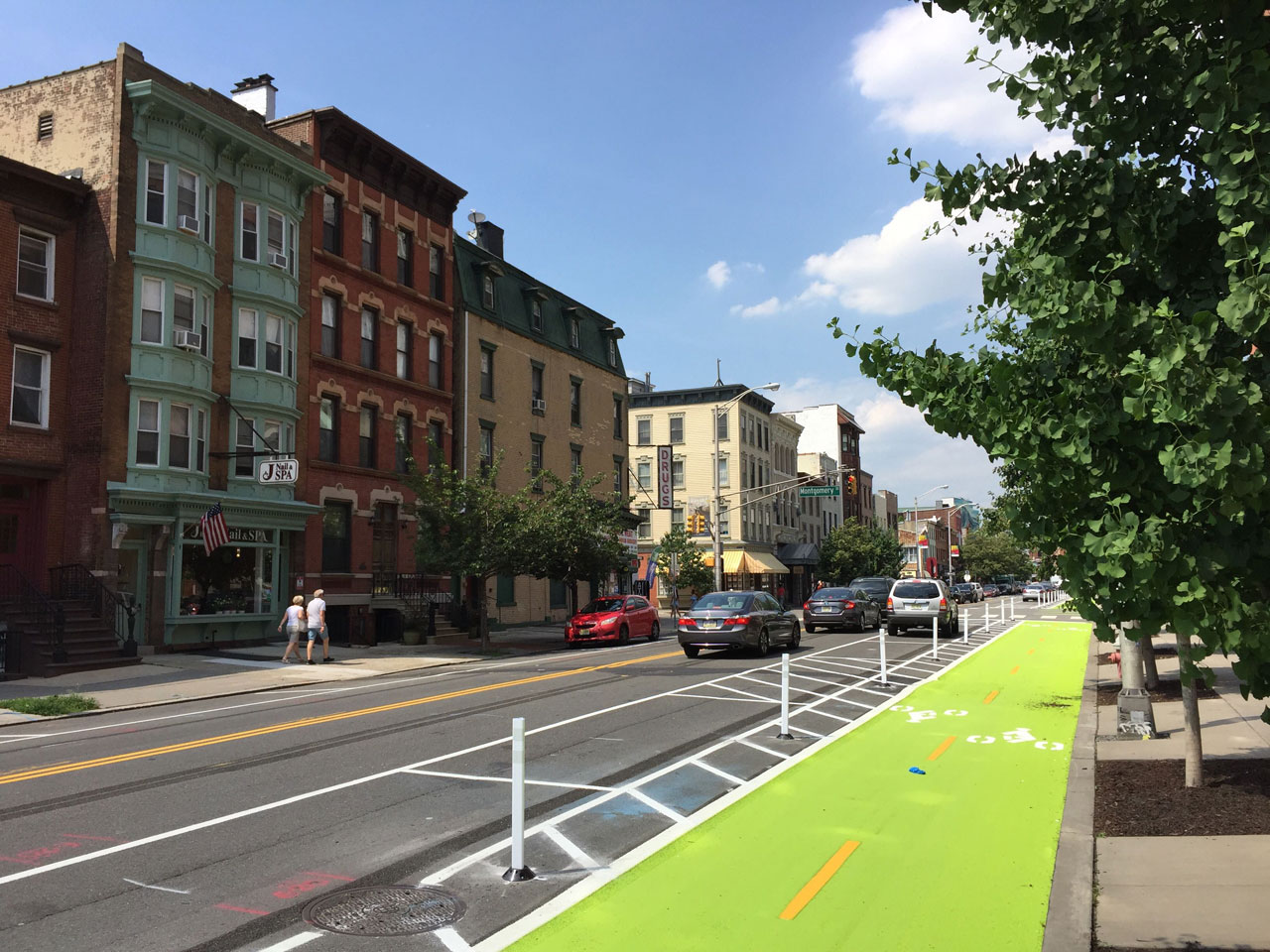 A heavily traveled stretch through a Downtown neighborhood became a lot safer for bikers last week and further changes will be made over the summer as Jersey City revamps their streets.
While the green paint adorning the Newark Avenue pedestrian plaza is a familiar sight to locals, a new kind of green tint along nearby Grove Street has designated a new two-way bike lane. The lane runs along the east side of the road and is protected from parking and vehicle lanes by bollards, making it the first path of that variety in Jersey City. It currently runs from the Grove Street PATH station southbound to Grand Street, terminating across from the 235 Grand Street development.
Mayor Steve Fulop tweeted over the weekend that the protected lane is the first of many that will be installed this summer. He went on to mention that in the coming months, a total of nine miles of protected lanes will be designated along Montgomery Street, Washington Boulevard, Bergen Avenue, Newark Avenue, Mallory Avenue, Dwight Street, and Grand Street, the last of which has had a redesign in the works for several years.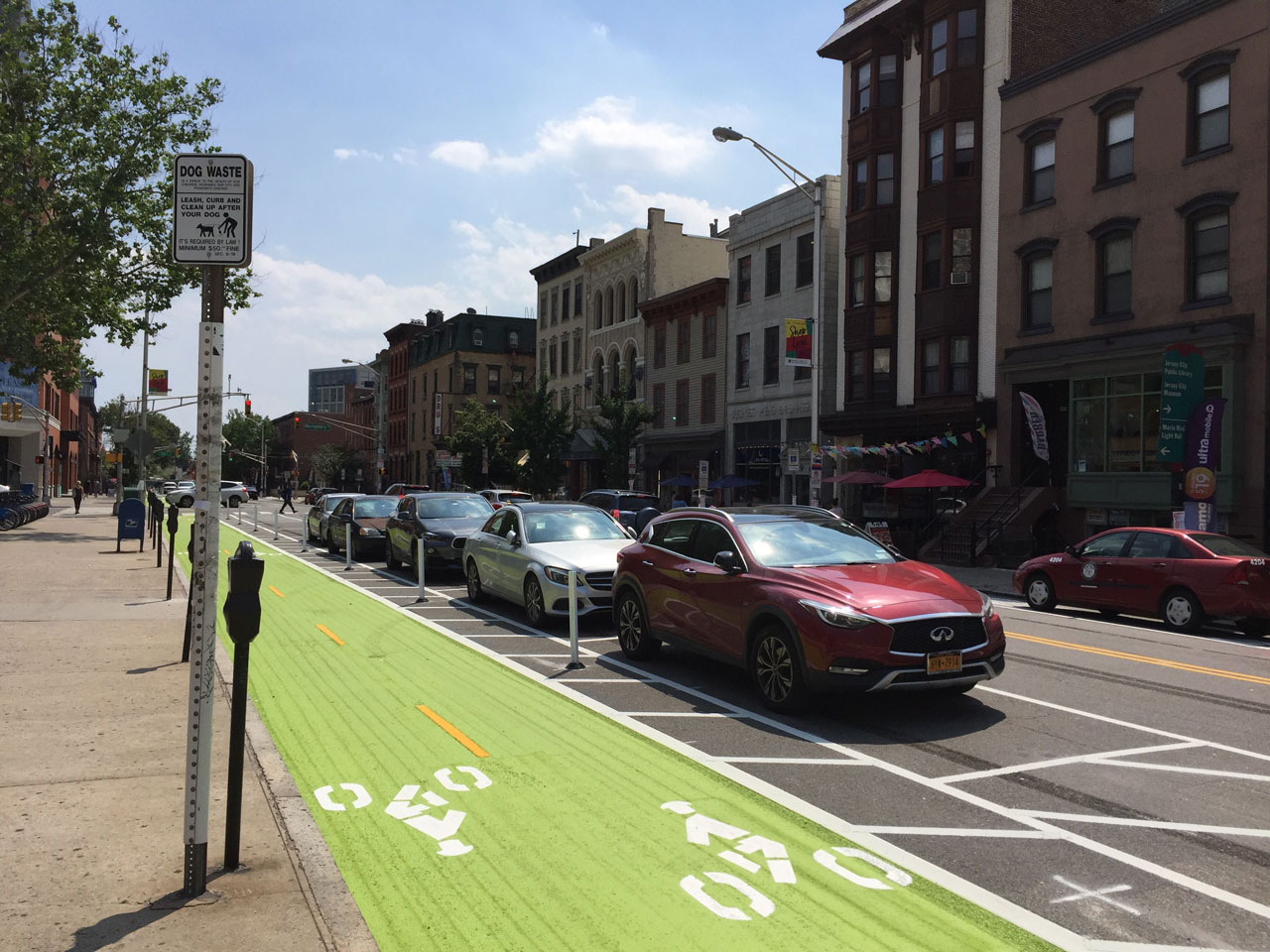 The lanes are one component of Jersey City's commitment to a campaign called Vision Zero, which aims to eliminate traffic fatalities by 2026. Chilltown has added significant bike lanes in recent years and the popularity of bike share programs like CitiBike and Jersey Bike (formerly Hudson Bike Share) have added to the demand for safer streets.
Another reason for the urgency regarding bike lanes might rest with a law New Jersey's legislature recently passed legalizing e-bikes and e-scooters. Hoboken recently became the first New Jersey municipality to approve the e-scooters, and Jersey City seems poised to add them as well.
Mayor Fulop tweeted in May following the law's passing that Jersey City would be getting e-bikes "soon" and they were "exploring" adding e-scooters to the street as well, hoping to put out a Request for Proposals to find an operator for the program. Lime, the company that operates Hoboken's e-scooter program, sounds like they're down with the idea, responding to Fulop's weekend tweet by saying they "would love to serve Jersey City."