Home
Tags
One journal square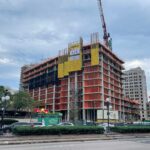 A Kushner development that took years to get off the ground is now rising on a long-vacant parcel right next door to one of Jersey City's PATH stations.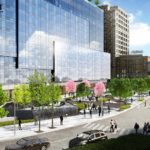 The Jersey City mega project, which includes a new public plaza, will feature two 64-story towers and has already reached a retail deal to bring a Target to the ground floor.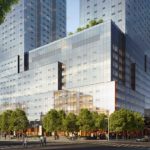 One of the most high-profile and prolifically delayed projects in Jersey City is slated to finally get off the ground in the coming months.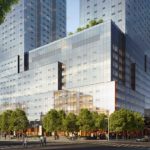 After years of delays and legal wrangling, Jersey City's planning board has greenlit a 1,723-unit development from Kushner Companies that looks to begin construction by mid-spring.
The company has officially submitted new plans for the 1,723-unit mixed-use project, which has been redesigned and will be built in two phases near the neighborhood's PATH station.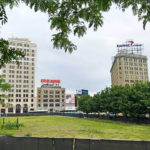 Last night, Jersey City's Redevelopment Agency greenlit a settlement that ends years of litigation with Kushner Companies and advances a long-stalled high-rise forward.
The city will fork over $137,000 in fees to several defendants and has a slew of litigation against them that could get expensive over the coming months.
An appeals court ruled that an affordable housing contribution made to the city by a former developer doesn't have to be returned despite the project never getting built.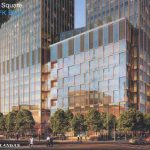 The companies behind One Journal Square have accused Mayor Steve Fulop of conspiring with city entities he controls, in an attempt to push the Kushner family out of the project for political gain.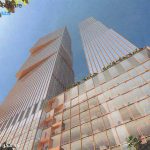 The Jersey City Redevelopment Agency sent a letter to KABR and Kushner Companies informing them that a tax abatement and redevelopment bonds on the project are in jeopardy.