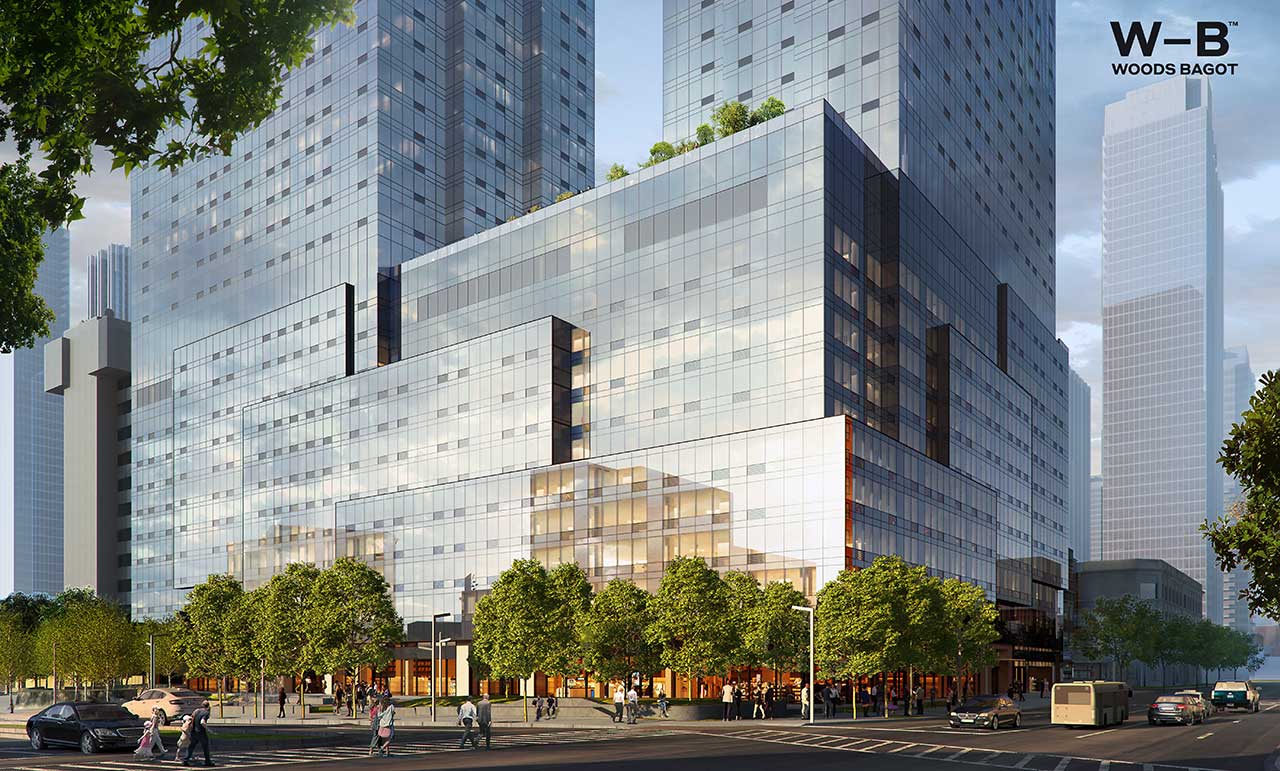 One of the most high-profile and prolifically delayed projects in Jersey City is slated to finally get off the ground in the coming months.
Over the weekend, Jersey City Mayor Steven Fulop tweeted that the 1,723-unit One Journal Square is scheduled to start construction "before summer 2022." The news comes amid an unprecedented building boom in Journal Square that has seen a plethora of high-rise developments in addition to a $72 million renovation at the Loew's Jersey Theater and the world-renowned Pompidou planning a museum next to the One Journal Square property.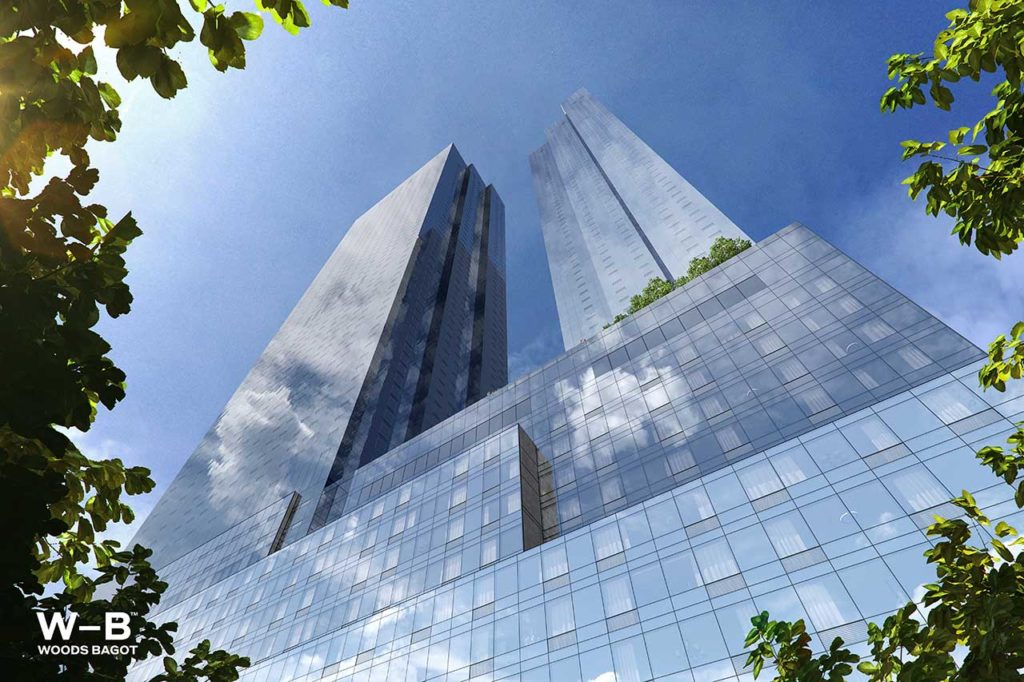 Kushner's new plans for the development emerged late 2020 following a settlement with the Jersey City Redevelopment Agency (JCRA). The deal ended a lawsuit the company had filed two years earlier that alleged city officials were engaging in "anti-Trump bias" by ignoring the development's tax abatement request, actions that allegedly stemmed from CEO Jared Kushner's role as a senior advisor to then-President Donald Trump.
One Journal Square will consist of two 52-floor towers set to rise 710 feet each built over a 12-story base. The two-million-square-foot development will host a total of 1,723 rental apartments breaking down as 493 studios, 972 one-bedrooms, 222 two-bedrooms, and 36 three-bedroom spaces. None of the units are designated as affordable housing, as none are required to be.
Designed by Woods Bagot, the towers include 41,000-square feet of retail space, will utilize glass and steel on the exterior, and be heavy on amenities. Perks for residents at One Journal Square will include an indoor lap pool, spa, exercise rooms, squash courts, basketball court, bowling alley, lounges, party rooms, and a library. The development will additionally feature two exterior terraces and an outdoor pool.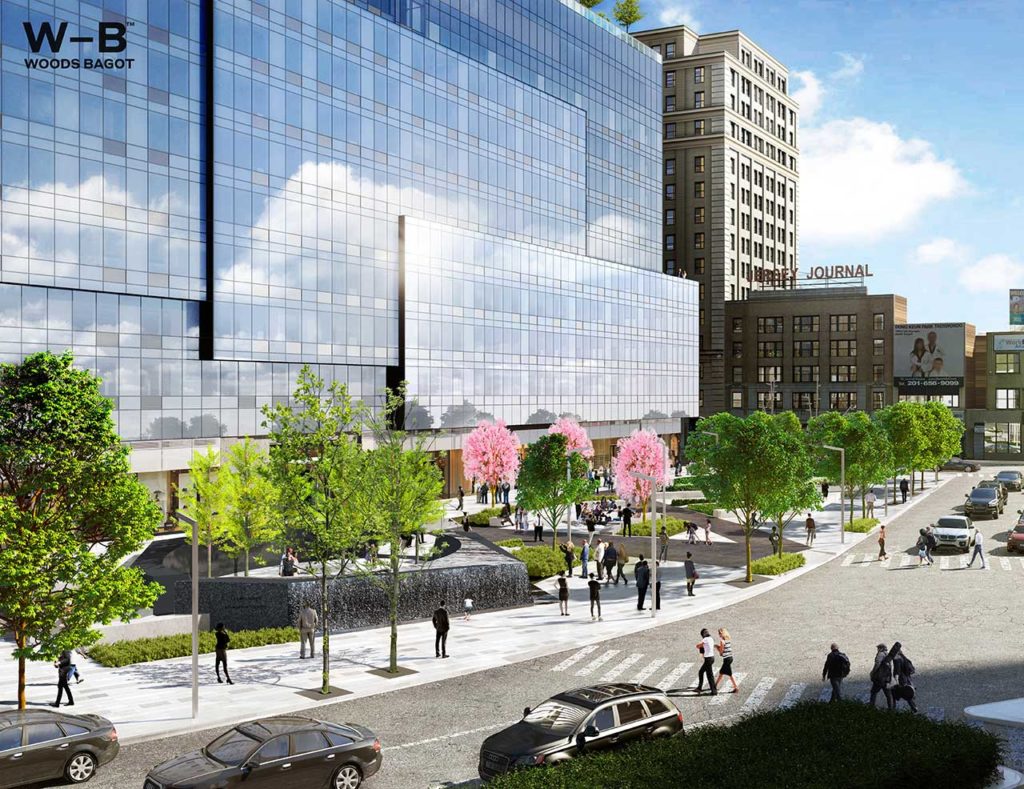 Mayor Fulop touted the public space portion of the project in his tweet, noting that a new plaza will be built along JFK Boulevard. A current taxi parking lot will get transformed into a lawn with some additional seating areas, and Kushner will be making a $2.5 million investment in local arts initiatives as part of the development.
Construction of One Journal Square is set to happen in two phases, with the initial segment including 966 residential units, the entirety of the development's retail, and the project's 883-space parking garage. The second tower will consist of the remaining 757 apartments.
One Journal Square was initially expected to break ground last spring and has been pushed back repeatedly over the years. Kushner has had approvals in place to revitalize the project since 2016 and the development has been reworked several times despite never breaking ground.