Searching for a historic residence situated in a premier location and featuring an impressive, renovated interior? Look no further than this magnificent brownstone home in Harsimus Cove.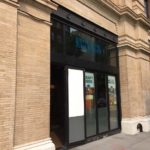 The restaurant's first Garden State location will be serving up drinks and their modern American cuisine in a Downtown space that features both indoor and outdoor dining.
The popular Manhattan eatery will be setting up shop in a prominent space that's just off Downtown's pedestrian plaza.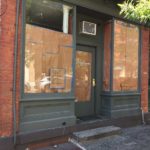 The owners behind Darke Pines butcher will start serving sandwiches, soups, salads, and some treats out of space they've taken over along Erie Street.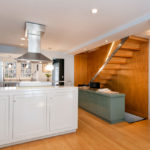 This masterfully transformed townhouse features three floors of exquisite living and private outdoor space.
New York-based developer Brookfield Properties has tapped brokerage firm RKF to market over 9,000 square feet of retail space at 444 Warren Street.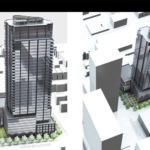 A new high-rise is planned for the Avel Autoworks lot on one of the neighborhood's busiest thoroughfares.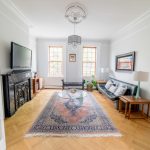 An updated but preserved owner's triplex and a garden-level one-bedroom apartment is a unique opportunity to own a piece of historic Jersey City while earning rental income in the sought-after downtown neighborhood.
In Jersey City, you can live in a historic neighborhood - or live in one of the homes that make it historic. This three-story, single-family brick townhouse in Harsimus Cove checks both boxes.
This industrial loft in one of Jersey City's most historic buildings features polished concrete floors, exposed brick, and airy 18-foot ceilings.