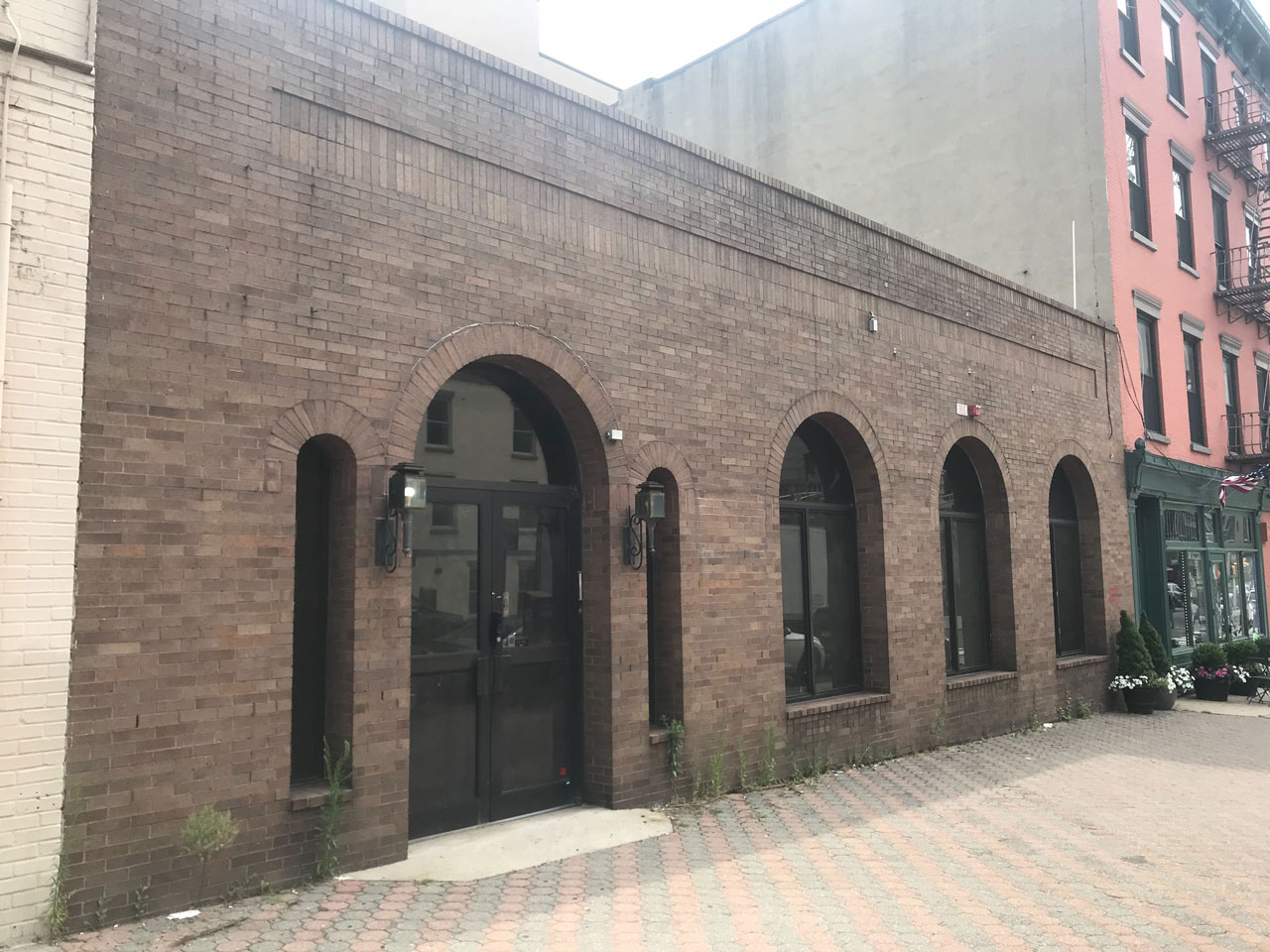 While an effort to legalize marijuana in the Garden State went up in smoke earlier this year, it's still been an eventful summer for pot in Hudson County. Just last month, we broke the news about a medical marijuana manufacturing facility that's coming to Jersey City and now a building near Hoboken's main transit hub could be getting a little "greener," so to speak.
Earlier this month, Secaucus-based Harmony Dispensary submitted an application to the city's planning board to revamp space at 95 Hudson Street into what would be their second medical marijuana dispensary. Owner Shaya Brodchandel appears to have signed a lease for the property, which spans over 5,000 square feet and was previously home to several doctor's offices.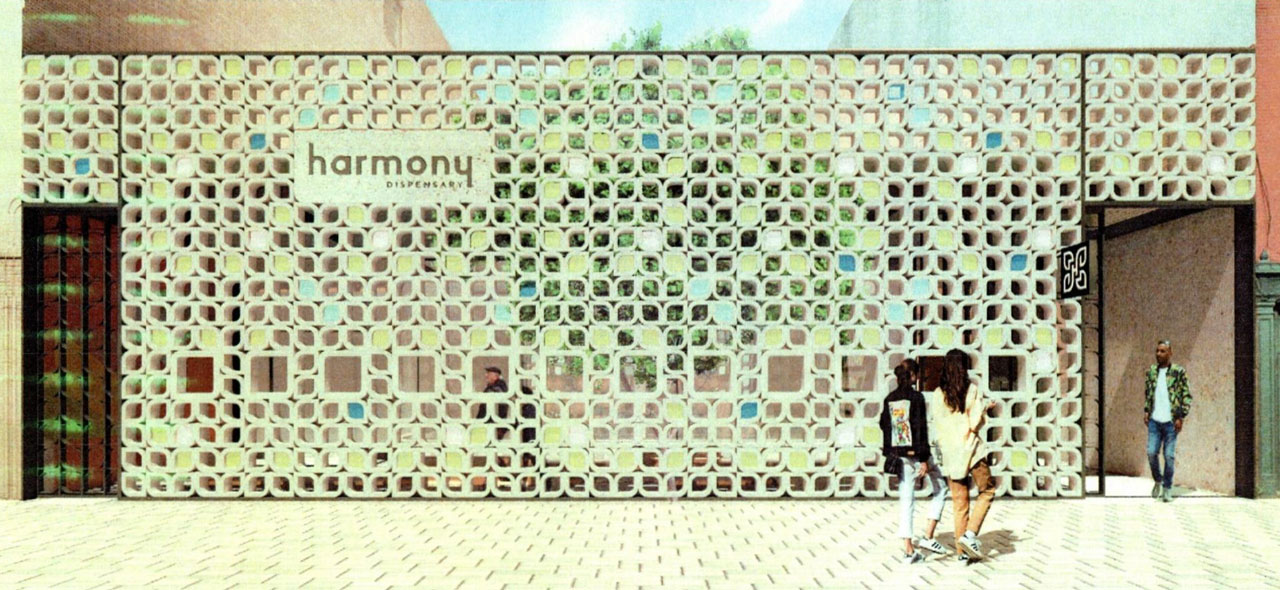 Harmony's website says they "employ the latest Controlled Environment Agriculture technology to produce the most consistent, pure, clinically-effective medical marijuana." Their application, which was heard by the board's subdivision and site plan committee on August 14, is looking to open a "state approved medical cannabis dispensary" at the building, completely gutting and redesigning the interior to meet Harmony's needs.
Plans for the facility, drawn up by Brooklyn-based Scarano Architect, show a revamped entrance to the building consisting of a 513-square-foot courtyard with a "take-out" window on one side and a doorway to a waiting room on the other. The retail dispensary area would occupy 1,168 square feet in the middle of the building, while the rear of the property would consist of a 1,124-square-foot "lounge" dedicated to on-site consumption.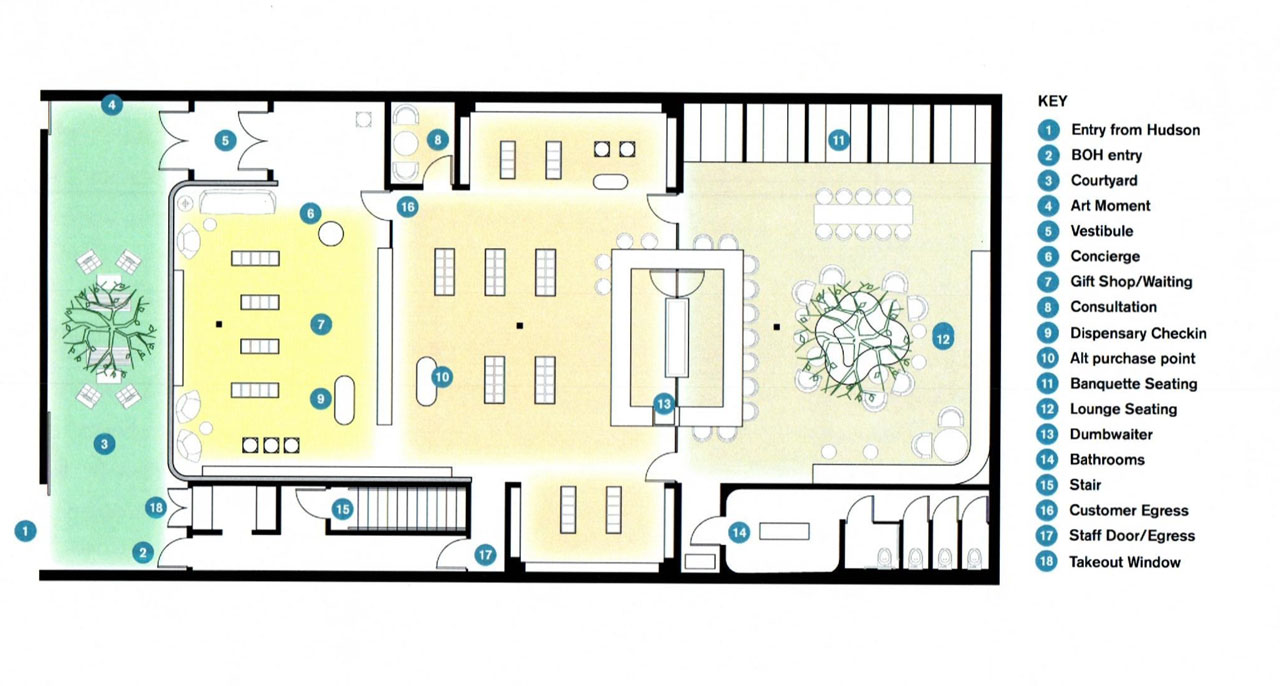 To combat odors that could emanate from the lounge, Harmony would install ventilation with carbon filters throughout the property. The building's exterior would also undergo a facelift under the plan and feature painted embossed concrete in a scheme designed by New York-based architecture firm Wolfgang & Hite. Hours at the dispensary are expected to run from 9 a.m. to 8 p.m., seven days a week.
Despite 95 Hudson Street being located within Hoboken's newly created C-1 Hoboken Terminal District, a conditional use review is required by the planning board before any cannabis-related business is allowed to move forward. The board has yet to set a date to formally hear Harmony's completed application, but their next meeting is scheduled for September 3.
The news of a possible medical marijuana dispensary in Hoboken comes amid much speculation as to if, when, or how New Jersey might legalize cannabis. State Senate President Steve Sweeney told the Asbury Park Press earlier this month that the legislature could possibly vote on a marijuana legalization bill later this year. The issue could also be put to voters via a ballot question in 2020. In the meantime, the state did pass an overhaul of their medical marijuana laws, which expanded patient access to the drug.
Related: