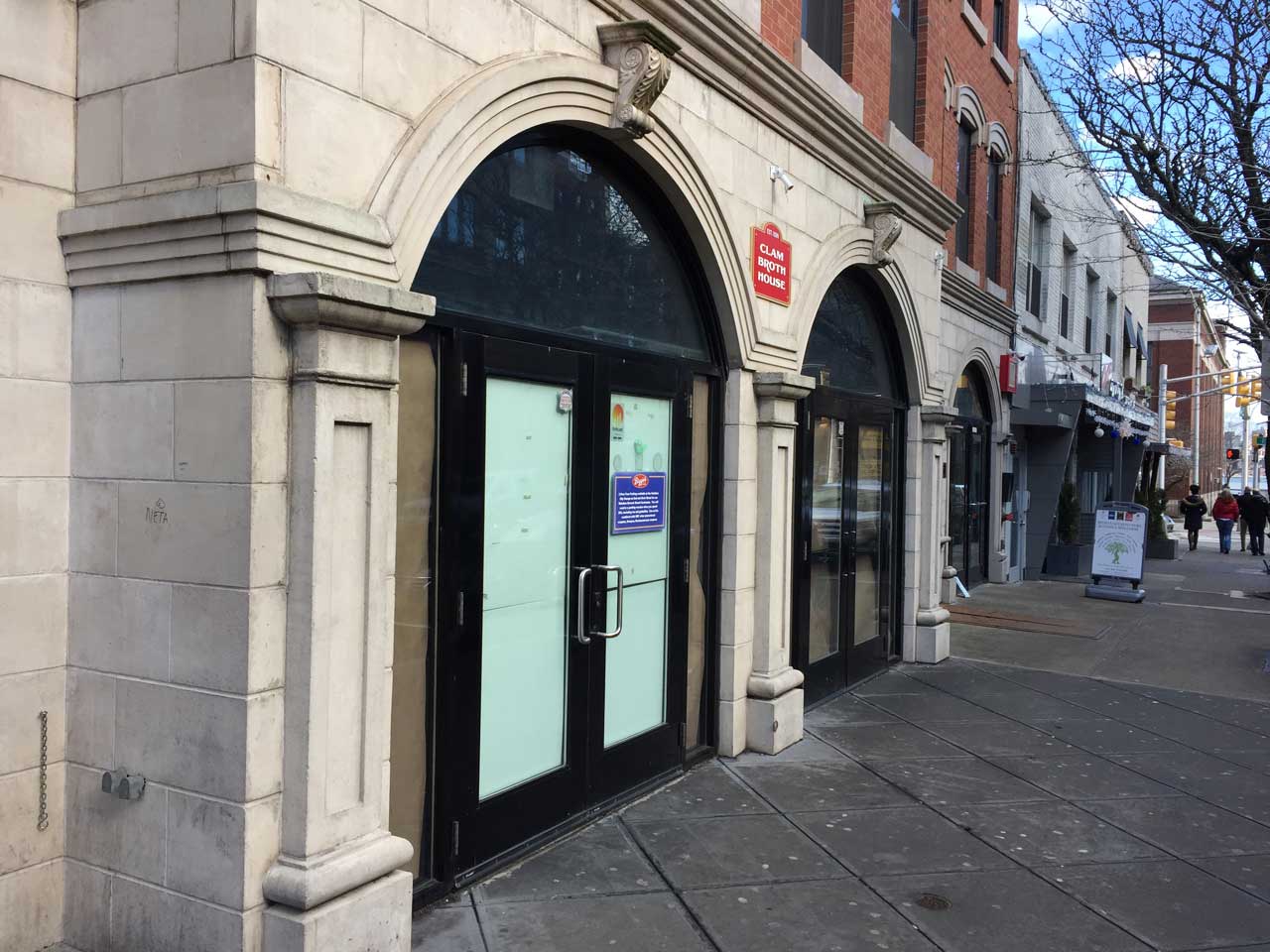 As nightlife in Hoboken's lively downtown continues to evolve, a new restaurant will soon be replacing a business that had operated in the Mile Square City for over 70 years.
Late last year, Biggie's Clam Bar announced on social media that they were closing their only remaining Hoboken location at 36-42 Newark Street. The business — started as a pushcart operation by an Italian immigrant back in 1946 — had consolidated their two Hoboken outposts in 2016, a move that was made in part to make way for redevelopment at the restaurant's Hurricane Sandy-damaged property at 318 Madison Street.
The Newark Street outpost, located where the historic Clam Broth House once stood, didn't last much longer and locals have since wondered what would come of the space. hMag reported that the owners of Biggie's had accepted an offer to sell the business, and Jersey Digs has learned that a company called Goodfellas Bar & Grill LLC is set to purchase the liquor license that's registered out of the property.
Little is known about the endeavor so far besides the restaurant's name, although one can assume there will probably be some Italian food on the menu. It seems likely that the future Goodfellas Bar & Grill will be a fresh concept departure from Biggie's, and the transition comes at a time when several other new establishments in the area, including The Pig & Parrot Pub and The Winston, have started to change the neighborhood near Hoboken's PATH station.
The application for Goodfellas Bar & Grill's liquor license transfer is scheduled to be heard February 14 during the city's Alcoholic Beverage Control meeting. We'll keep you updated as further details emerge.
Related coverage: