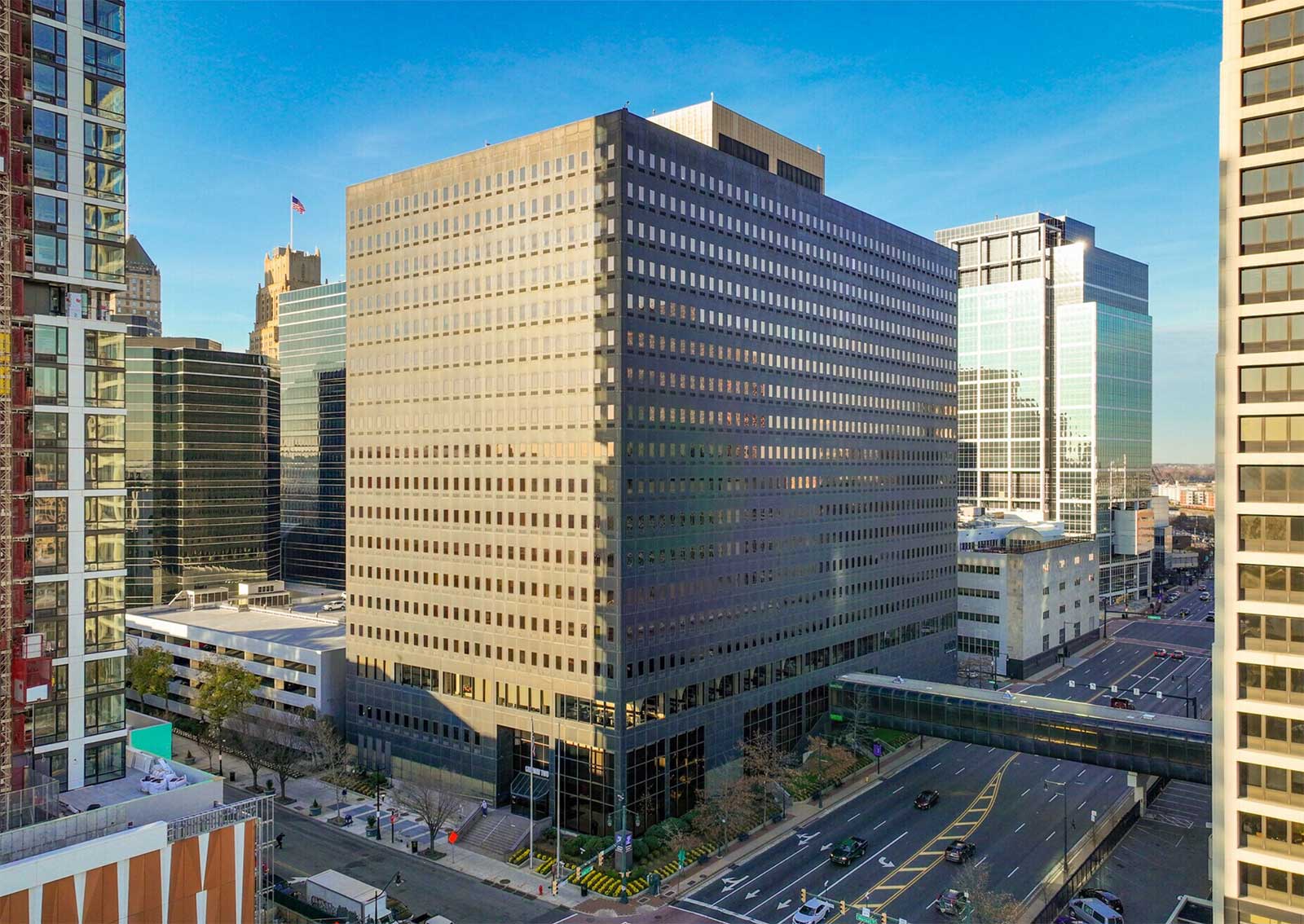 One of the biggest recent office deals in the Garden State will see New Jersey's largest transit agency move into a revamped complex in Downtown Newark potentially as early as next year.
New Jersey Transit's Board of Directors unanimously approved a deal recently for a 25-year lease to establish modern offices in Two Gateway Center. The deal at the property, which sports a direct pedestrian connection to Newark Penn Station, is for 407,173 square feet of space with the potential to grow to 431,680 square feet.
The transit agency signed the lease back in June after reaching a deal with Onyx Equities. The company has committed to making nearly $75 million in upgrades to the space and agreed to contribute $130 per square foot toward design and construction work at the complex valued at approximately $53 million.
"NJ Transit has always been committed to keeping our presence in Newark, the city which has been our home since our creation more than 40 years ago," said NJ TRANSIT President & CEO Kevin S. Corbett. "This new headquarters provides the modern office environment required to properly run the nation's largest statewide transit system."
NJ Transit's current headquarters at Penn Plaza East is more than 30 years old and would require approximately $120 million in repairs and renovations over the next six years. The agency will instead sell that property after they move into their new digs.
In terms of where NJ Transit will be working at Two Gateway Center, the agency is slated to take the entirety of floors 6 through 12 plus floor 18. A portion of the second and 10th stories will also feature NJ Transit space and an additional 24,507 square feet on the 10th floor could be part of a potential expansion.
NJ Transit could move into the building as early as the fourth quarter of 2024. News of their arrival comes at a busy time for the Gateway complex, which has been renovated significantly in the hopes of turning the area into a true destination in the city's Downtown.
2023 is slated to be a big year for Gateway Junction, as restaurants like New York City's Serafina are slated to open at the complex. An outpost of Mökbar is currently under construction alongside Newark favorite Uncle Willie's Wings, while Brooklyn Dumpling Shop and Bloomfield-based The Brookdale are also building eateries within the complex.
Kamasu by Kissaki was announced to have signed a lease at the building earlier this month. Eateries currently open at Gateway include the pizza-heavy Farinella, New York-based 375˚ Chicken & Fries, a Fresh & Co. outpost, and Chip City Cookies.
The Gateway complex is directly connected to Newark Penn Station, which itself is undergoing a $160 million renovation to restore the 88-year-old transit hub.