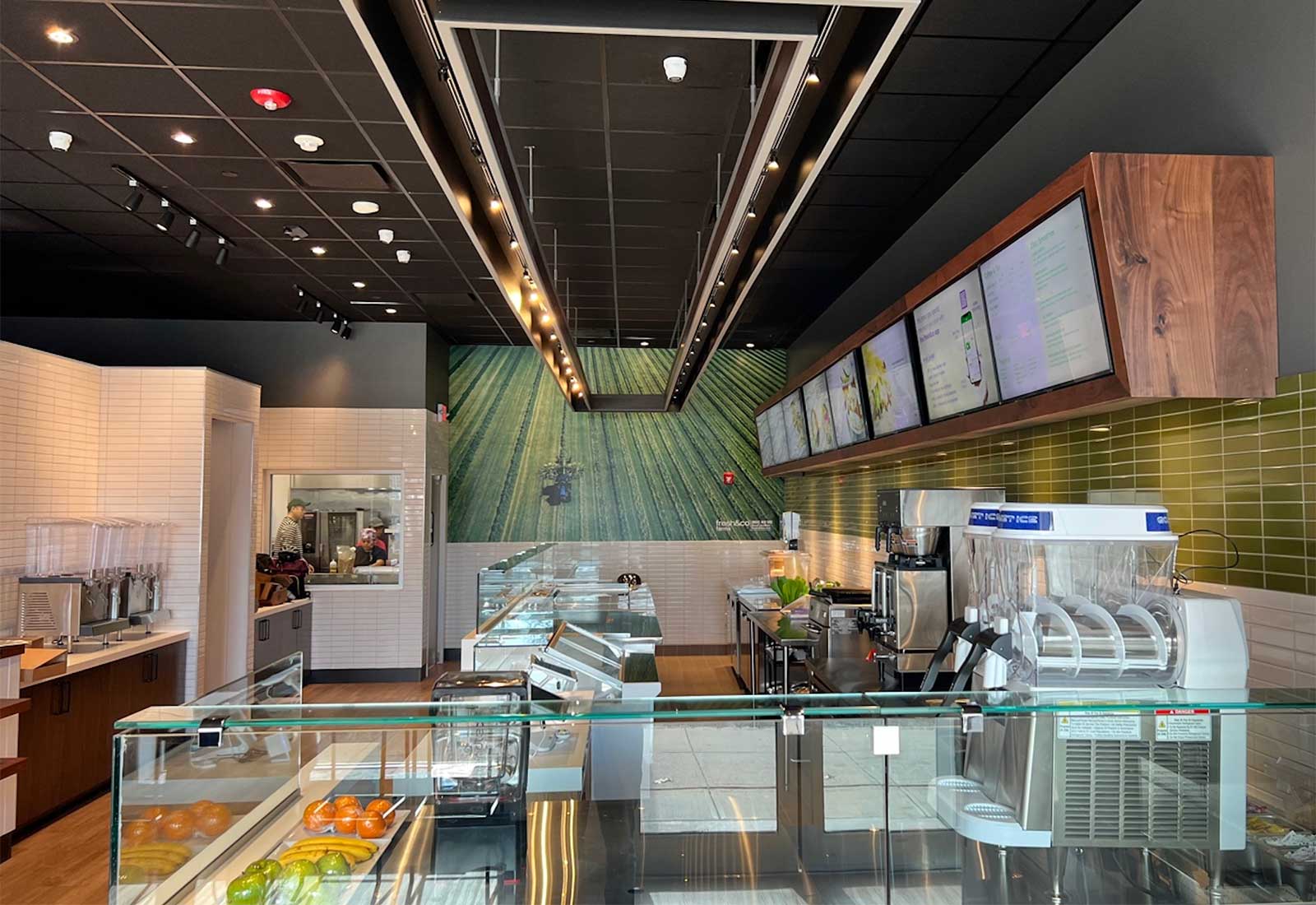 Fresh&co recently announced the opening of their store in Downtown Newark, New Jersey, located in the newly developed dining hall at The Junction at Gateway Center.
Located at 245-281 Market Street, on the west side of Newark Penn Station, the fast-casual restaurant launch marks the second location in New Jersey, following a Westfield opening earlier this year. It's also the 14th store opening overall for the brand, which is known for its mission to connect people to real food.
"For over a decade, fresh&co has been a lifestyle brand, serving a diverse, seasonally driven chef-inspired menu," said George Tenedios, Co-Founder and CEO of fresh&co. "Being a New Jersey resident, our expansion into Newark at the Junction only made sense, and we're thrilled to embed ourselves in its neighborhood and community!"
Founded in 2010, and now with 14 open restaurants from New York City to Winter Park, Florida, fresh&co focuses on chef-inspired, locally sourced and seasonal menus. It is a family-owned restaurant group that prides itself on partnering with local farmers, and even has its own fresh&co farm on Long Island where they grow their own produce. The company's menu features dressings, soups, and sauces prepared in-house daily.
The Newark restaurant location will be open Monday through Friday from 7am until 6pm, and will be closed on weekends.