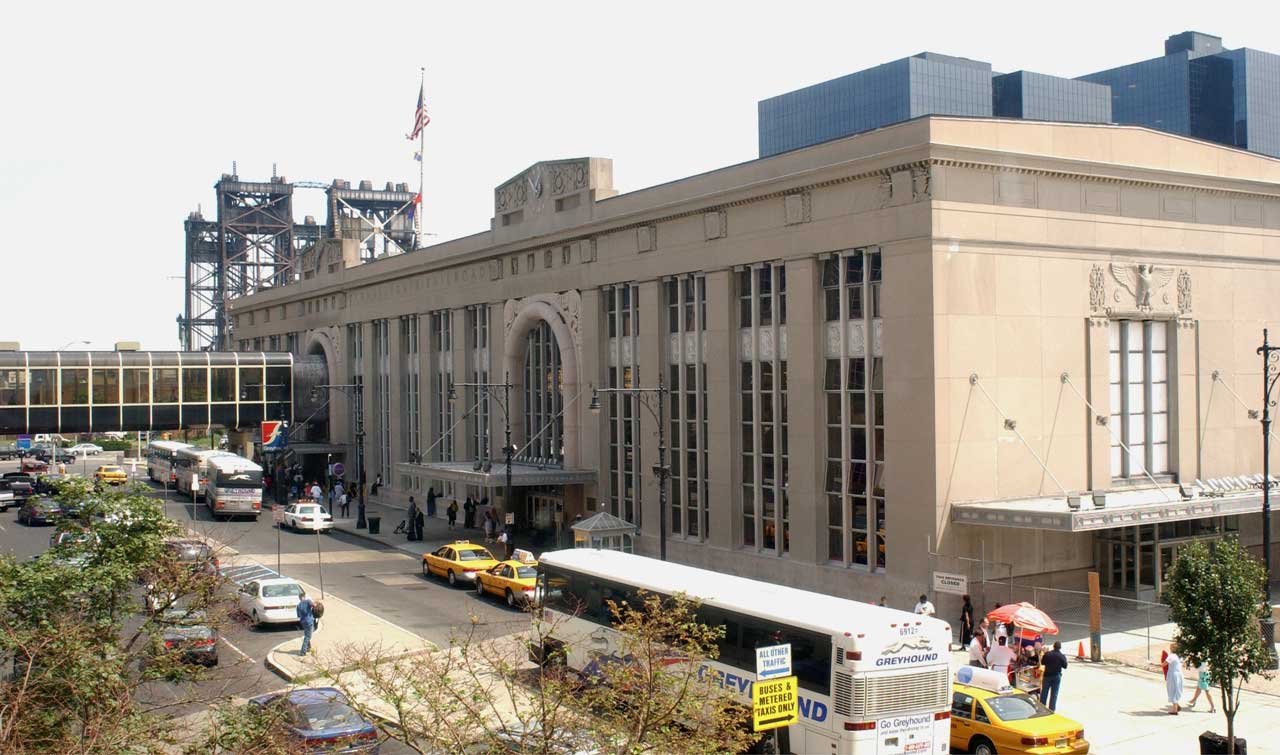 A major investment in one of the busiest transit hubs in the United States has started in earnest during the dog days of summer and upgrades to the facility are slated to continue over the next half-decade.
Late last year, Governor Phil Murphy announced a massive plan to revitalize the aging Newark Penn Station. The 86-year-old facility is set to undergo a state-funded $160 million improvement project that aims to "restore Newark Penn Station to its full glory as the centerpiece of the region's transportation network."
The first phase of renovations kicked off earlier this month at a price tag of $30 million. It is focusing on aesthetics and includes work such as restoration of the waiting room benches, installation of brighter lighting, improved HVAC and air handling, and fresh paint and re-tiling in various areas throughout the station.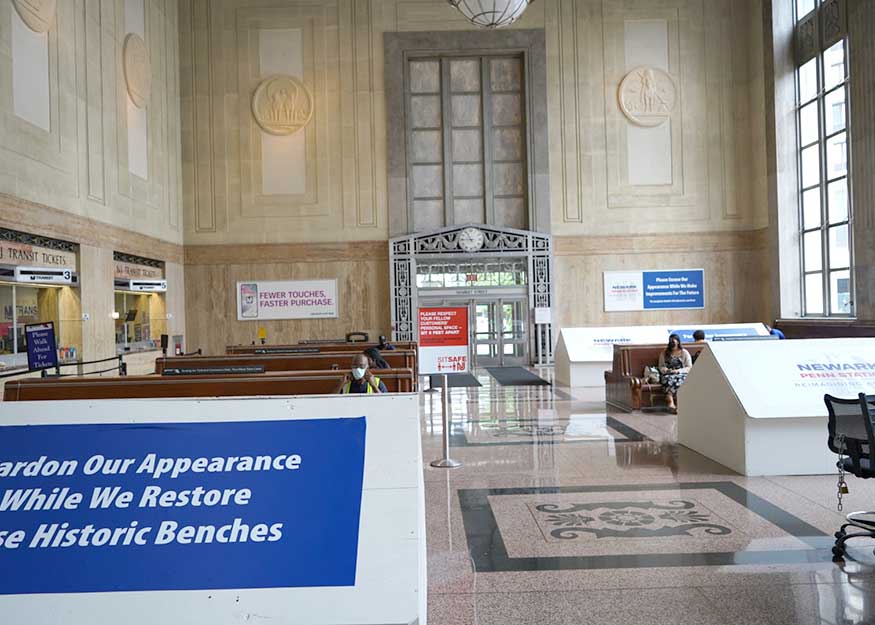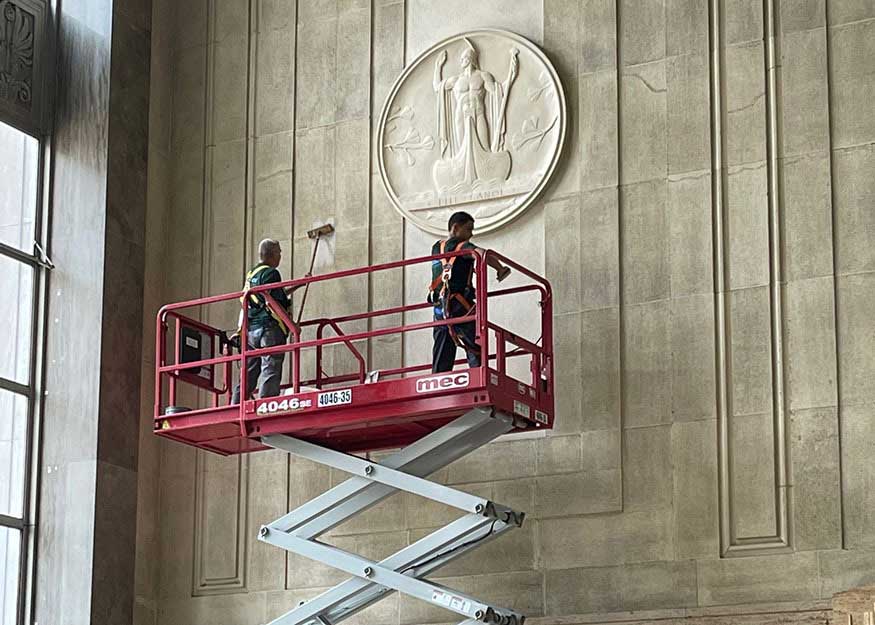 Updates to the property's bathrooms are also planned, as is a deep clean of the property's Art Deco limestone exterior.
NJ Transit recently tweeted some images of the ongoing work at the station currently taking place. Later portions of phase one will include improved drainage in bus lane areas plus upgraded wayfinding signs.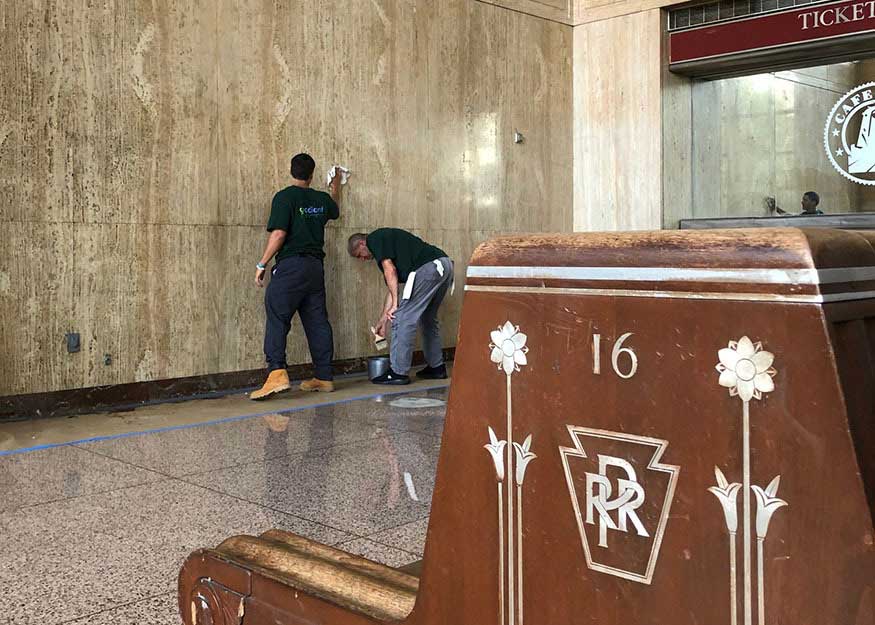 Later phases of the renovation are aimed at improving the station's openness and overall commuter and visitor experience. A major goal is to make Newark Penn Station more of a destination by adding additional dining and shopping in the concourse area.
Opened in 1935 and listed on both the New Jersey and National Registers of Historic Places, Newark Penn Station is the seventh busiest rail station in North America. The property was visited by about 50,000 commuters daily before the COVID-19 pandemic and provides service via NJ TRANSIT commuter trains, the Newark Light Rail, the PATH, and Amtrak's Northeast Corridor line.
The overhaul of Newark Penn Station is the latest transit-centered revamp taking place in the Brick City. The Port Authority is currently rebuilding Terminal A at Newark Liberty International Airport into what will be the region's most modern facility. The entirety of that project is slated to be up and running by the end of 2022.