A large restaurant space near Chilltown's waterfront that's been vacant for almost half a decade finally has a new tenant, a hopeful sign that Jersey City's waterfront dining scene is starting to catch up with other neighborhoods.
The storefront itself, at 25 River Drive South in Newport's Pacific building, was once home to the elevated Skylark on the Hudson. The team behind Edison's Skylark Diner opened the restaurant on the ground floor of the property back in 2012, lasting about three years before closing up shop.
The endeavor that will finally be taking Skylark's place is dubbed Newport Eats Diner, an arrival that was modestly announced by a sign hanging at the property's interior. Little is known about the eatery and the notoriously tight-lipped LeFrak, who own the building, aren't saying much. When contacted by Jersey Digs, a spokesperson for the LeFrak Organization seemed to confirm a lease had been signed but said they "don't have any details to reveal at this time."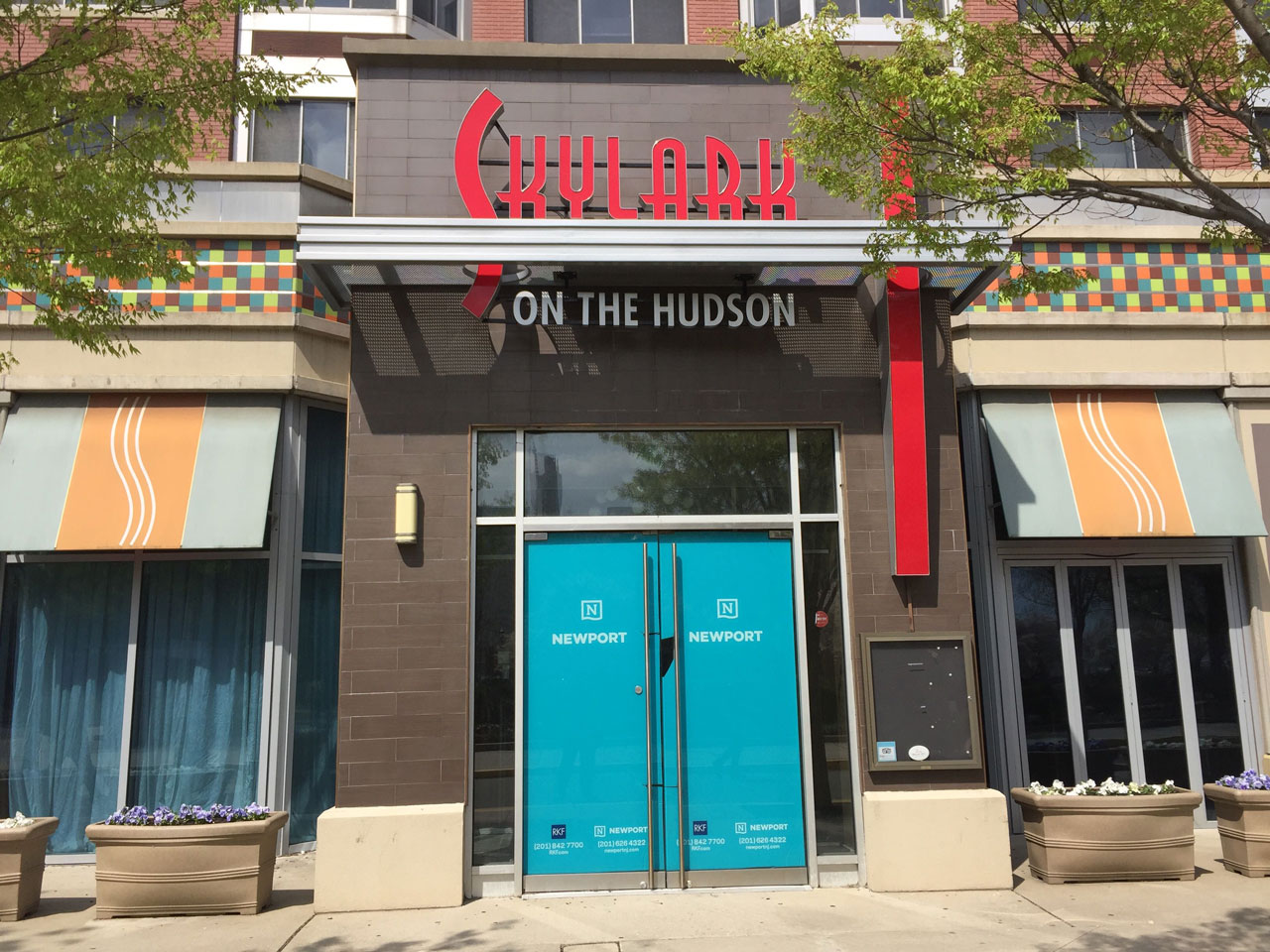 Nonetheless, the property has a full liquor license that doesn't appear to have changed hands and the development is welcome news considering the 10,604-square-foot space has been dark since 2015. Newport's street retail was littered with vacancies back in those days, but fortunes have changed for the area due to a parade of restaurants opening since 2017 including Ruth's Chris Steak House, Los Cuernos, Menya Sandaime, Chef Tan, and the upcoming Frutta Bowls. A timeline for the opening of Newport Eats isn't clear.
Related: