A new coffee shop opened in a flash at 514 Jersey Avenue and has brought some unique caffeine and food options to Downtown Jersey City.
Signage for Sober Shot went up in late April at the former Marlow Deli storefront, and the new business held their soft open during the month's final weekend. To give you an idea of what the shop is striving for, Sober Shot's menu leads off with a category called "Unnormal" which consists of sparkling espresso options that are all available on ice.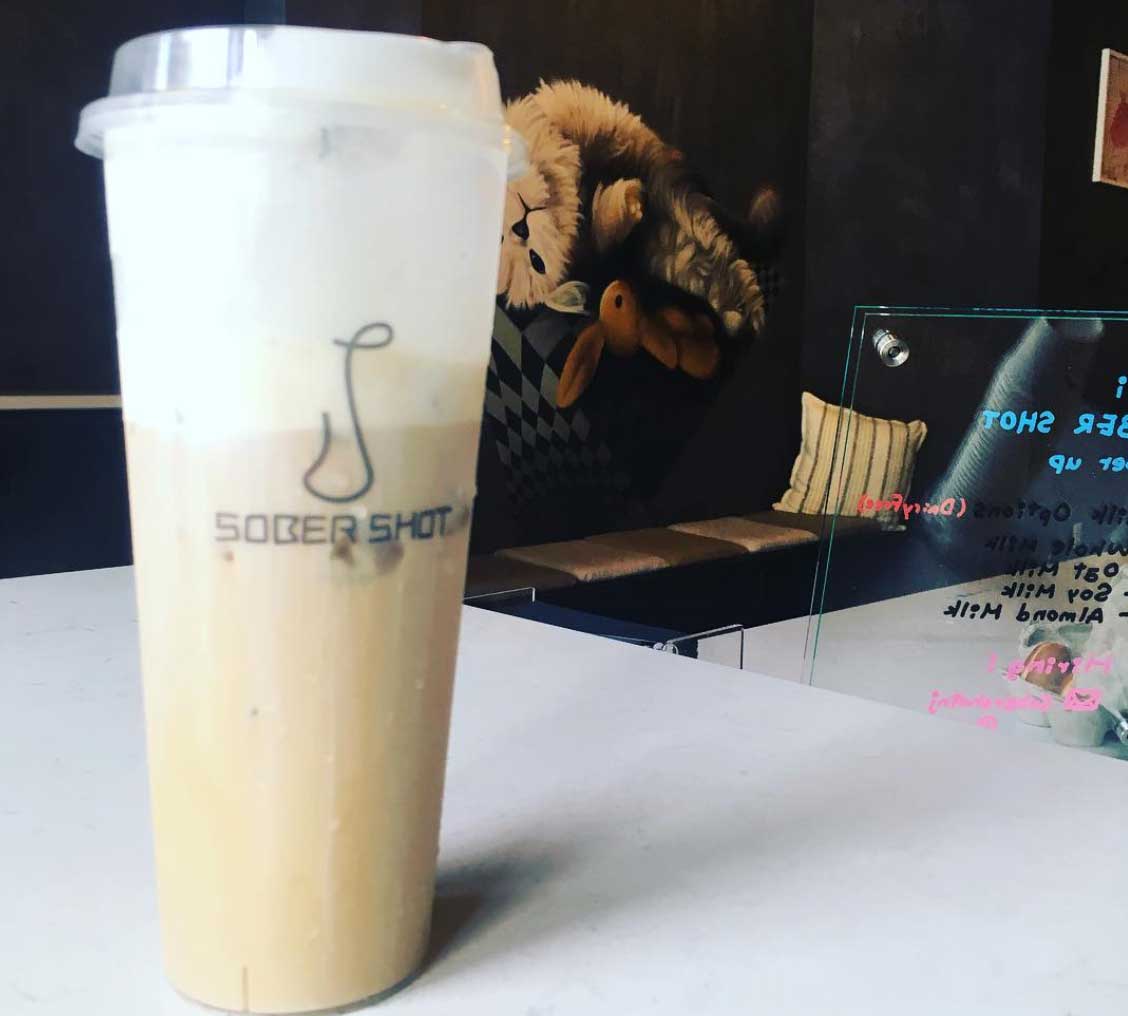 The beverage that bears the shop's namesake consists of espresso with seltzer straight from an on-site soda gun, which is available with green or black tea as well. Sober Shot additionally serves several "Blue Surge" drinks that use butterfly pea powder, which is made from grounding petals from a flower that's native to several Asian countries.
For those who are confused, signage at Sober Shot explains the health benefits of butterfly pea powder's teas and breaks down the menu. For the less adventurous, a "Classic" portion of the menu includes more standard coffee, macchiato, and latte options that are available either hot or cold.
The food option at Sober Shot is an item they dub an egg box, which is served in an actual egg container. However, the "eggs" themselves have a cake exterior and fillings that include both savory and sweet options. The heartier versions are filled with tuna salad or a spicy pork melt, while those with a sweet tooth might prefer the custard or chocolate-filled variety. For the indecisive, a variety box is available.
Sober Shot's hours run from 7 a.m. to 7 p.m. Monday through Friday and they open at 9 a.m. on weekends, closing at 9 p.m. on Saturdays and 5 p.m. on Sundays. For those interested in keeping tabs on the business, they've started an Instagram account at the handle @sobershotnj.