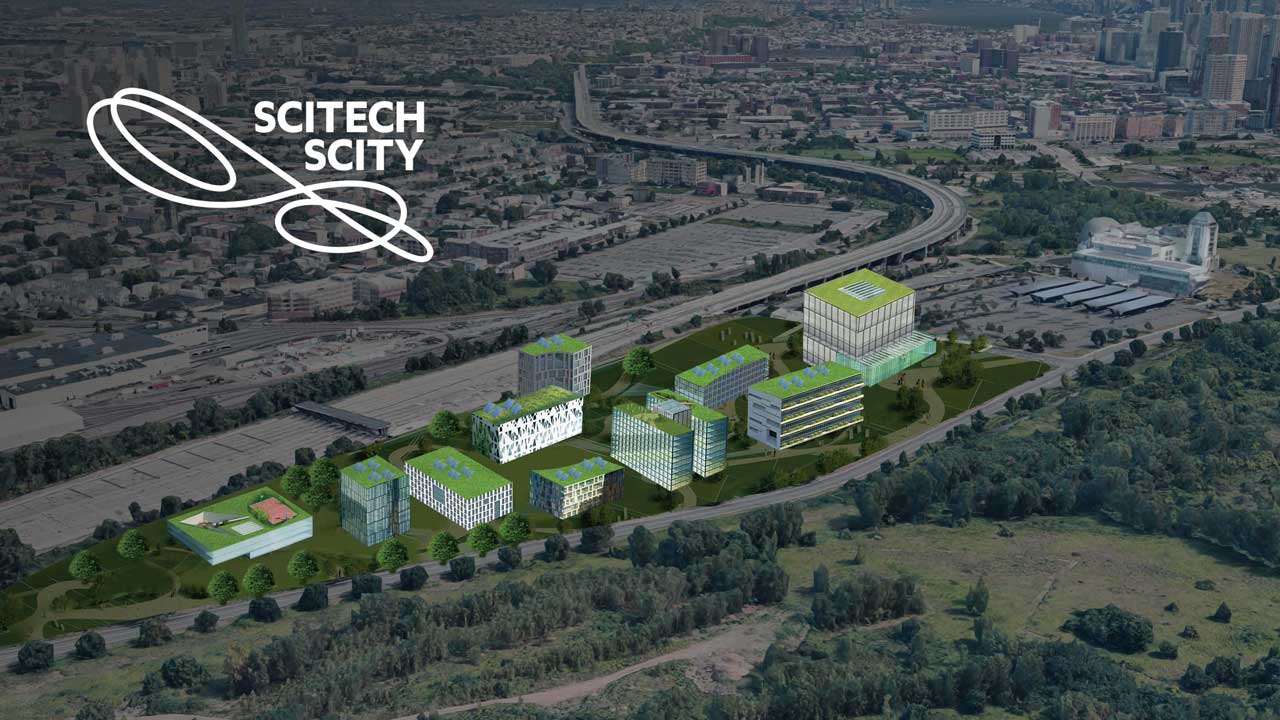 A plan to transform about 14 acres of land near Liberty Science Center into a technology district just got a big boost from a former U.S. congressman, which paves the way for the project's first phase to break ground.
Back in January of 2017, Jersey Digs extensively profiled a proposal in Bergen-Lafayette called SciTech Scity. Jersey City's council voted shortly thereafter to transfer the land to the Jersey City Redevelopment Agency, who then deeded it to Liberty Science Center for $10.
The development is described as a curated "mini-city" of tech entrepreneurs, scientists, students, and other forward-thinking people "working together to create a better future for all." SciTech Scity major components will consist of the K-12 Liberty Science School, a 111,000-square-foot economic and creative hub dubbed Edge Works, and a residential component called Scholars Village that features permanent and student housing.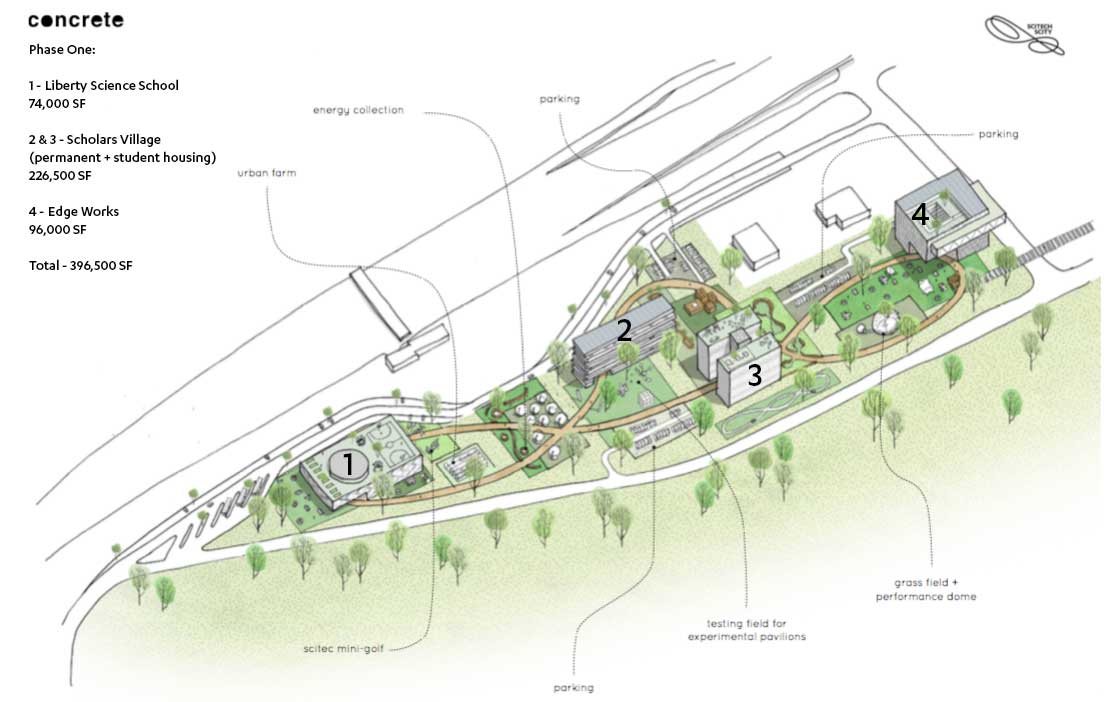 Other elements of SciTech Scity include a mini-golf course, a facility for experimental pavilions, a grass field, and a performance dome. The project announced a big step forward earlier this month during Liberty Science Center's "The Genius of New Jersey" gala when President and CEO Paul Hoffman announced a gift of $10 million towards the project.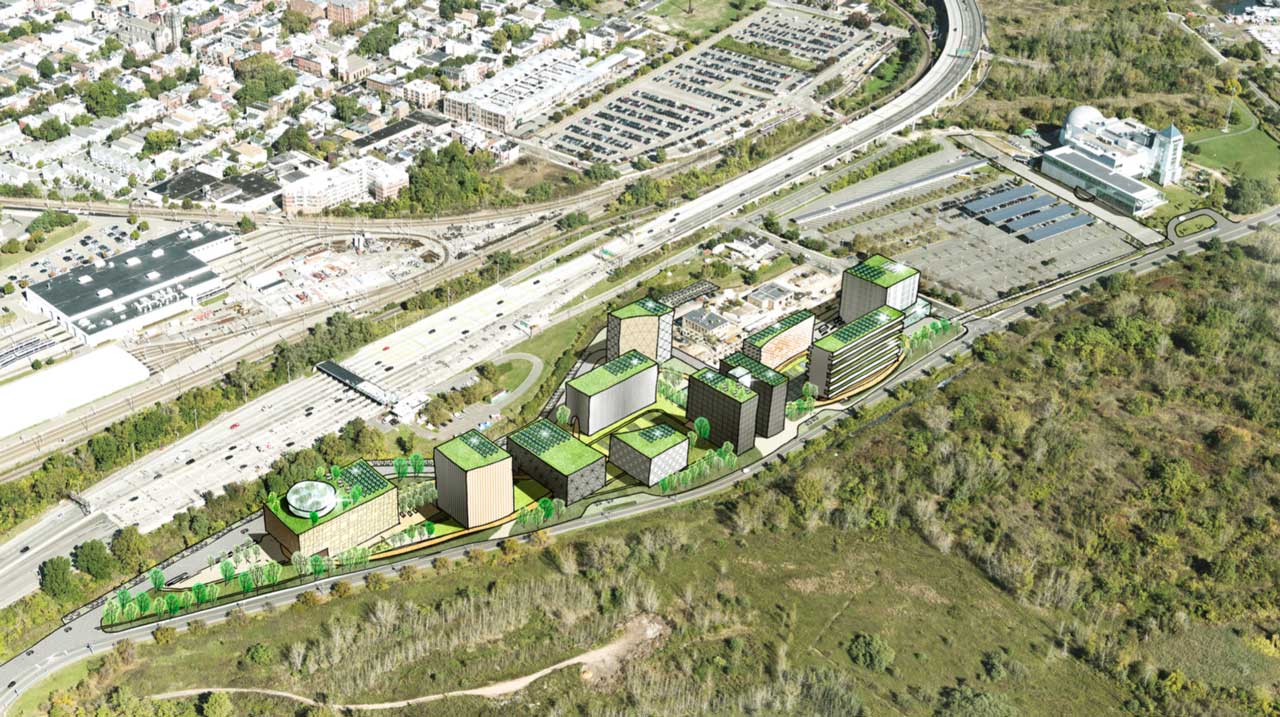 The donation comes from Frank J. Guarini, a distinguished philanthropist, real estate developer, and former congressman. A Jersey City native who graduated from Lincoln High School, he served New Jersey's 14th District in the U.S. House of Representatives for 14 years until 1993.
"Many of us believe that the renaissance of Jersey City began with Frank Guarini's visionary work," Hoffman said. "As a real estate leader, political leader, and businessman, Frank has fostered Jersey City's success with intelligence, integrity, humor, and elegance. His $10 million gift to SciTech Scity will ensure that Jersey City has a bright future as a world-class center for innovation."
Guarini's gift is the largest ever to Liberty Science Center and as a result, the grounds will be named the Frank J. Guarini Innovation Campus. The donation is being matched 50 cents on the dollar via a $5 million pledge from David Barry, the museum's co-chair, on behalf of himself and other Jersey City developers.
SciTech Scity is also receiving financial support from founding corporate sponsors that include EY, Verizon, Joe and Millie Williams, and other philanthropists. Phase one of the project includes the Liberty Science School, Scholars Village, and the workspaces, labs, meeting spaces, and a state-of-the-art conference center at Edge Works plus a five-acre park.
The master developer of the project is New Brunswick-based DEVCO and Liberty Science Center says Guarini's historic gift puts the first phase of SciTech Scity on a track to open sometime in late 2022.
Related: